Looking for new adventures this WINTER? Here is what's happening this month!
Yellow, orange, red ... the fall foliage is here, and soon it'll be a wintry white. Even with the upcoming holiday months right around the corner, we can't help but be excited by all the festivities planned with your family in mind. This season, we have high hopes for a back to normal life as you will find an abundance of Jersey venues, indoor exhibits and museums have reopened. But of course always be safe as you venture out to these venues.
Here are 35+ great things to do with your kids this month! We've gathered ideas from all over the state, so this is a sample of what to expect, and there's many more events coming on daily. This list is a mix of indoors and outdoors events.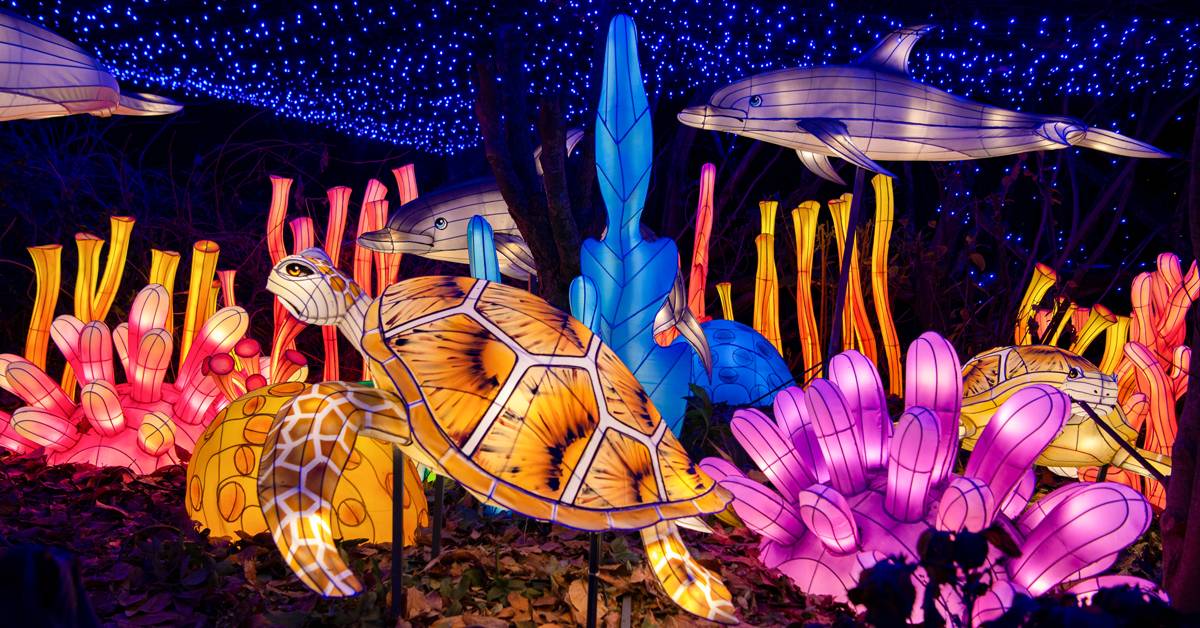 1. Go to the Bronx Zoo's family favorite holiday tradition, Holiday Lights, which will be in full swing from November through January. Admire hundreds of illuminated animal lanterns showcasing wildlife from around the world, colored light displays, ice-carving demonstrations, costumed characters, stilt walkers, cozy seasonal treats, and so much more. Bronx, NY.
2. Attend one of many fall and winter festivals this month. We've listed them all here on our calendars.
3. Get ready for Newark Museum of Art's big exhibits: Endangered! starting Nov 14th. Then celebrate the beginning of winter with Winter Wonderland on Dec 11th, 10AM-5PM. The museum is transformed into a wonderland to celebrate the holidays around the world. Washington Park, Newark 973.596.6550.

4. Play all day at a children's museum! Imagine That!! is a fantastic indoor playground and museum. Kids can climb aboard a pirate ship, make arts and crafts and engage in sensory activities. Create bright light pictures on the huge Lite Brite wall or listen to classic stories performed in the puppet theater. 4 Vreeland Rd, Florham Park, NJ, 973.966.8000.
5. Embark on a space mission beyond your wildest dreams at Buehler Challenger & Science Center! Their Public Missions allow kids take pre-flight training and a simulated space flight in a Spacecraft. They can do a Full Mission or a Mini Mission, kids work on teams to conduct experiments, monitor life support, and implement navigation orders. Opened Mon - Fri after school, evenings, and Saturdays 400 Paramus Rd, Paramus, NJ 07652, 201.251.8589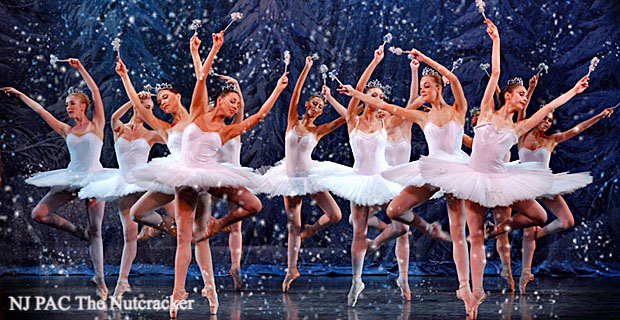 6. Go see The Nutcracker at NJPAC on Saturday, Dec 11, 2021. The State Ballet Theatre of Ukraine's holiday spectacle transports you to a dazzling winter wonderland in this special matinee performance with toy soldiers and colorful characters. Tickets are on sale now! Newark, 888.GO.NJPAC, njpac.org
7. Go see the Holiday Lights. So many are found on our calendars.
8. Get lost in millions of LEGO bricks, build & play zones, a ride, and 4D cinema at this EPIC LEGO Experience in the American Dream Mall in E. Rutherford, NJ. Their hours are Mon - Fri, 10am-5:30pm, Sat & Sun, 10am - 6:30pm
9. LIBERTY HALL MUSEUM's special holiday events make it a great place to visit for all ages, especially during the holidays. Gingerbread House Workshop: Dec 11th 11:30AM-1PM, Dec 18th 10AM-11:30AM; Breakfast With Santa: Dec 19th 11:30AM-1PM 1003 Morris Ave, Union, 908.527.0400. libertyhall.kean.edu/
10. Explore the Becker Children's Wing, The Wonder Wing and the Meyer Art and Nature Area at The Monmouth Museum. 765 Newman Springs Road Lincroft, Hours are Wed - Sun, from 10am - 4pm.
11. Walk through 10+ breathtaking themed exhibits and come face to fin with 3000+ creatures, touch real creatures at the new Sea Life Aquarium located inside American Dream . E. Rutherford, NJ
12. Tour a mine! Be guided through about 1300 feet of tunnel and stop at various stations to learn more about mining life at the Sterling Hill Mining Museum. See the lamp room, the shaft station, mine galleries dating to the 1830's, and much more. Veterans Day event is on Nov 11th 1-3PM, Mining Tours are on Nov 26th 1-3PM and Dec 27th-Dec 31st. 30 Plant Street, Ogdensburg, 973.209.7212
13. Holiday Festivals galore! Attend one with your family.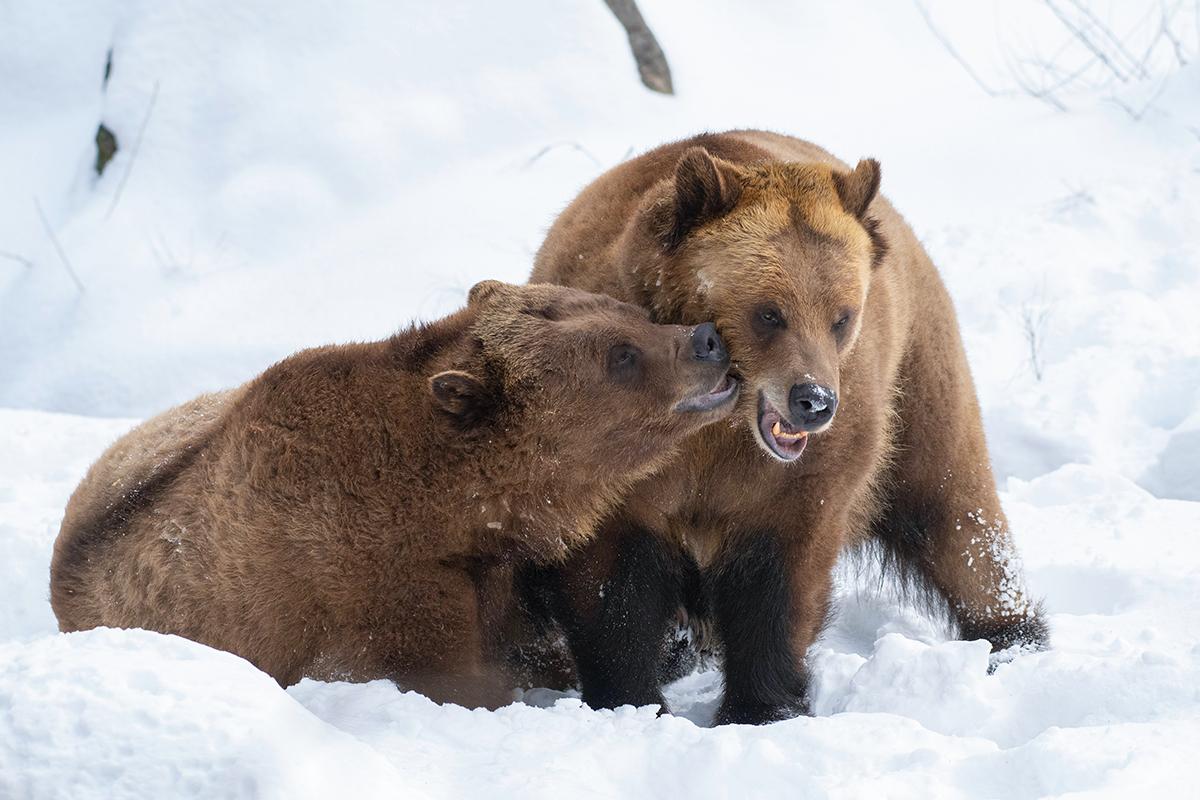 14. Enjoy a day out at the Zoo and stroll through 265 acres of winter wonderland at the Bronx Zoo. Snow leopards, bears, and tigers, love the colder temperatures and you'll find them very active and playful at this time of year. When you've finished exploring outdoors, you can warm up indoors at JungleWorld or Madagascar, to engage with exotic wildlife like lemurs and Nile crocodiles in their naturalistic tropical habitats. Bronx, NY.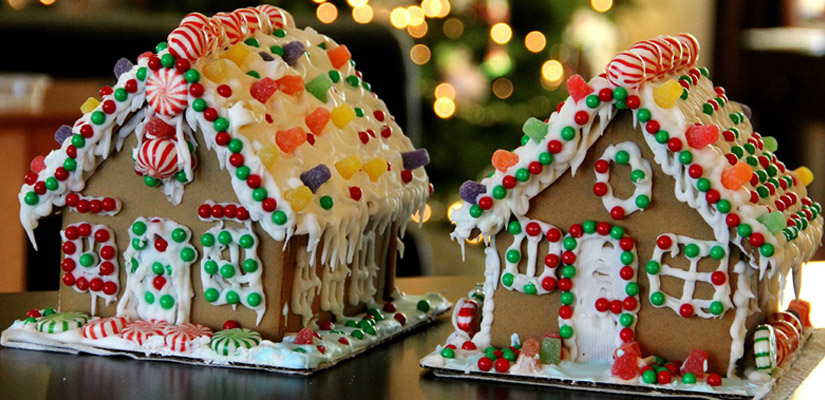 15. Make a Gingerbread House.
16. See trains @ Northlandz! Did you know that Northlandz is the largest miniature wonderland in NJ or the world? Tour indoors with over 60 trains running over a mile long of 100 bridges and 400 tunnels...plus a doll museum. This 16-acre attraction is a museum of art, music and dolls too! Flemington.
17. NJ State Museum reopens its Planetarium with in-person options. They have shows for all seasons. The Laser Holiday Magic Show starts Nov 26. 205 West State St, Trenton, NJ.
18. Go see the Tree at Rockefeller Center. Take the NY Waterway ferry - Kids are free this month!
19. Head over to Bergen County's Winter Wonderland At Van Saun Park opening Nov 26, 2021 - Jan 2, 2022. Find Decorative holiday lights, ice skating, Bergen Express train rides, carousel rides, zoo entry, Santa's North Pole Workshop, Paramus,
19. Learn and play at one of seven fun zones at ARENA STEM in Paramus. Try a variety of STEM games and activities for all ages, from pre-school to high school. They just opened up a Pre-K area. Located in the Westfield Garden State Plaza Mall in Paramus (right next to Zara) 201.301.8144.
20. More Planetarium Astronomy and Laser Shows can be enjoyed at the RVCC - Raritan Valley Community College. They offer laser magic, perfect little planet and sensory friendly shows. 118 Lamington Rd, Branchburg.
21. Bring your little inventors to the Morris Museum Smithsonian Spark! Lab. Neat exhibits and project specific stations for hands on learning fun. Hours are Wed - Sun, 11am - 5pm. 6 Normandy Heights Rd, Morristown.
22. Sleep under the stars, in a tent, by a lake or by a mountain before the weather gets too cold. Check out these great links for Camping & RV Escapades. Enjoy heading to a new destination. It's your choice - enjoy!
23. Pack up the car and take a drive to some of these great day trip destinations. Explore Day Tripping ideas at our great state and/or neighboring states while enjoying activities the family wants to do together. Explore family getaways in the mountains.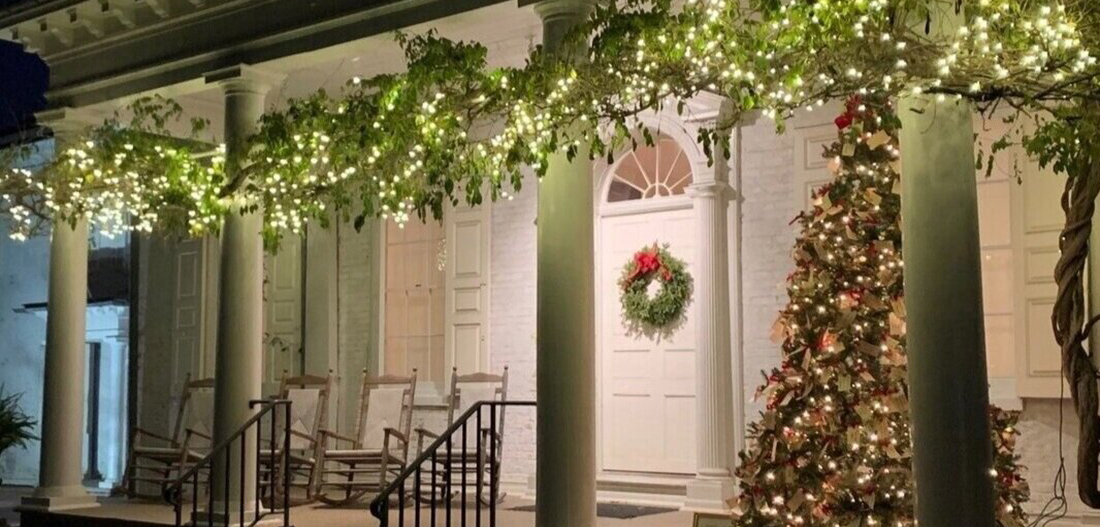 24. Enjoy Festival of Trees @ Morven Museum in Princeton, starting on Nov 17, 2021 thru Jan 9, 2022.
25.Reeves-Reed Arboretum features another Festival of Trees celebration starting Dec 12, 2021.
26. Christmas Fantasy With Lights At StoryBook Land through Dec 30, 2021. Watch as Santa Claus appears in his chimney, waves his magic wand, and lights Storybook Land with over 1 million lights. Santa and Mrs Claus will be there until Dec 23. Egg Harbor Twnshp. storybookland
27. Sign up for after school winter 2021 programs! Here's what we found...

28. Explore these Hiking Trails, perfect outdoors activity.
29. Drive thru The Magic of Lights at PNC Bank Arts Center through Jan 2, 2022. Features more than a mile of festival and vibrant light displays celebrating the joy of the holidays. Holmdel. magicoflights.com
30.Witness another transformation... Cape May becomes a Dickens Village for An Old Fashioned Christmas. Starts Nov 19, 2021 – Jan 2, 2022 (Open daily except Thanksgiving and Christmas )
31. Drive Thru Holiday Light Show at Diggerland through Jan 2, 2022. Drive thru a mile-length course through America's only construction theme & water park to witness hundreds of thousands of lights. West Berlin.
32. Try a 5K or 10K run or walk. Register and participate for good health and a cause!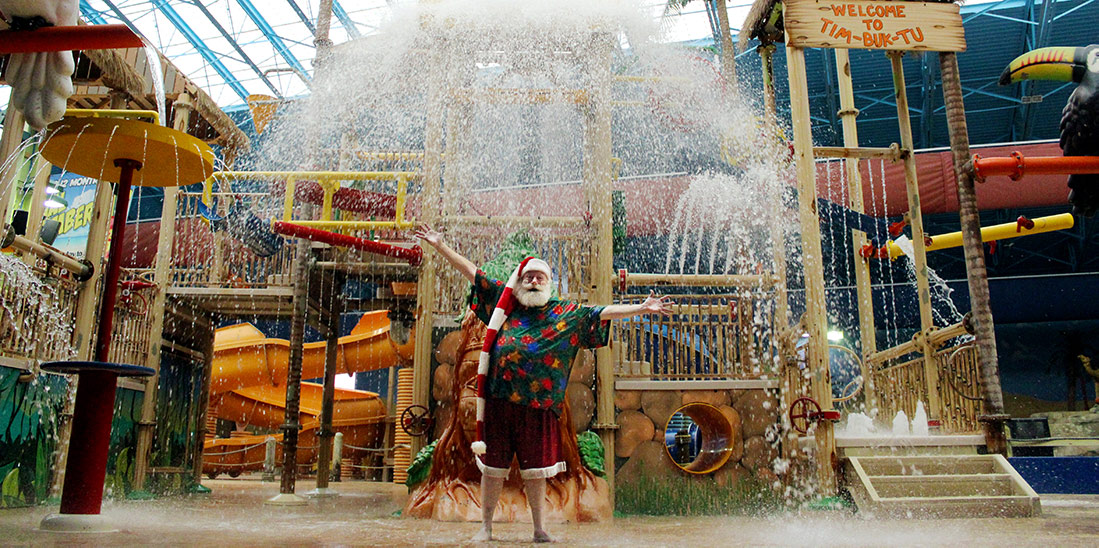 33. Spend a day at an indoor Water & Amusement Park. Enjoy thrilling rides, games and loads of fun for everyone. Have you been to Sahara Sam's? Santa will be there.
34. Don't miss the Holiday Train Show At New York Botanical Gardens through Jan 23, 2022. Bronx, NY, nybg.org
35. Don't wait for winter, brush up on you skiing or snowboarding skills at Big Snow is open daily with endless winter fun. Packages are available for skiing and snowboarding. Located inside the American Dream Mall in East Rutherford.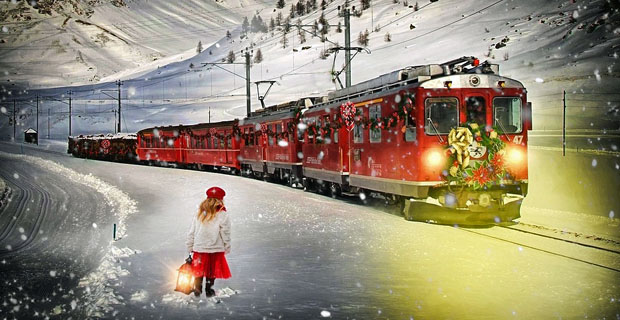 36. Take the Polar Express though Dec 19, 2021 and re-live the experience of the little boy on this train ride. Whippany.
37. Explore an American Indian museum or exhibit and learn about the Native Tribes. Just in time for the upcoming Thanksgiving season. There are many educational and interactive exhibits that are kid friendly throughout NJ.

38. Save the Date! NJ Camp Fairs are back in-person during the months of January - March. RSVP now!
Please know the businesses mentioned above for each activity are only examples. There are additional options available throughout New Jersey which might be closer to your home or more favorable to your likings. The above options are simply jumping points for your specific, special adventure. Please do your research thoroughly prior to selecting the next experience for you and your family.
Visit NJ KIDS' calendar for an updated list of events.