Advertise With Us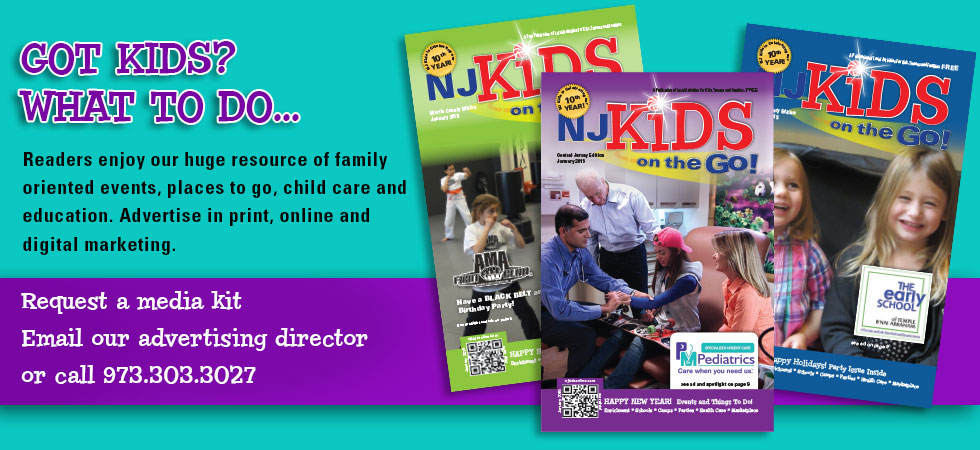 Quick Links: Request Media Guide > Print Publications > Specifications > Testimonials > About Us >
To Advertise: Email: advertise@njkidsonline.com, Direct: 973.303.3027, Fax: 973.833.0324
Please provide your contact information, business name, location, and telephone and we will contact you shortly.
NJKidsOnline.com is a valued resource for families throughout NJ. Our site attracts highly qualified and engaged readers who are actively looking for things to do, programs, products, and services. We connect families to you.
NJ KIDS Online offers many advertising options for our partners, including directory listings, banner displays, sponsorships in the calendars, content, e-newsletter/e-blast, social media as well as our niche family of publications NJ KIDS On the Go!
Business Directory - Quick Links to our Targeted Campaigns: