FUN GIVEAWAYS - ENTER2WIN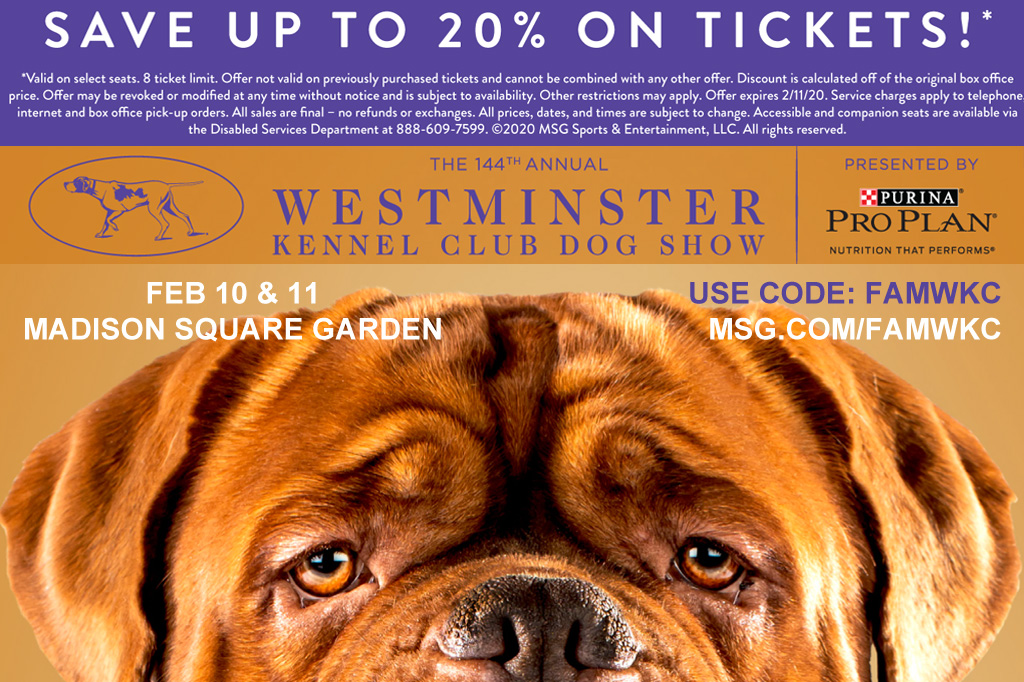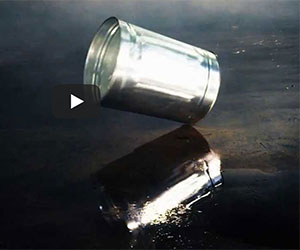 ---
Win Familly 4 Pack to Westminster Dog Show at MSG!
The Westminster Kennel Club Dog Show is back for the 144th year at Madison Square Garden on February 10 & 11, 2020! Be a part of this epic two-night event filled with hundreds of dogs from across the country competing in categories such as Best in Group and Best in Show.
Westminster is one of the remaining benched shows, which means that you can visit with handlers, breeders and the dogs on their 'bench'. This allows you to speak to breeders and to learn the specific breed you might be interested in. All tickets include access to see the Best of Breed winners on their benches at Madison Square Garden before the show!
---
Win Family 4 Pack To See Stomp Show At The Orpheum Theatre In NYC
The Rhythm of New York
Matchboxes, brooms, garbage cans, Zippo lighters and more fill the stage with energizing beats at STOMP, the inventive and invigorating stage show that's dance, music and theatrical performance blended together in one electrifying rhythm. 126 2nd Ave, New York, NY 10003
The Winners of Giveaways
Congratulations to Jennifer DiDonna. You won a Family 4 Pack to Big Apple Circus.
Congratulations to Lisa Danchak. You won an all-inclusive family getaway at Pine Ridge Dude Ranch.
Congratulations to Edyta Nilsen. You Won a Family 4 Pack to Medieval Times.
Congratulations to Melissa George. You won a family Four Pack to Crayola Experience.
Congratulations to Karen Justnes. You won the Goldfish Swim School Holiday Gift Package from Goldfish Swim School!
Congratulations to Marilyn Sherby. You won a family 4 pack to see Stomp show in NYC!
Congratulations to Adrianna Onori. You won a family 4 pack to see Gazillion Bubble show in NYC!
Congratulations to Maureen Collins. You won a family 4 pack to see The Lightning Thief: The Percy Jackson Musical in NYC!
Congratulations to Cynthia Heber. You won a family 4 pack to see Christmas Spectacular Rockettes!
Contest Rules:
You can enter 1x for each contest but can enter into all contests that are available.
You must fill out a form for each contest that you enter.
Contest winners will be posted online and will be notified by email within 5 days of the drawing. You must reply back to confirm that you have received the email notification so that we can mail out the winning document. If you do not respond within a week (or the date specified in the email), you forfeit your winning tickets.
For shows dates: All show dates are valid as long as the show has a performance date. The ticket times and dates are set and we cannot accommodate other dates except for what is available at the time the winner is drawn. You may choose to forfeit the tickets, however, NJ Kids Media Group is not responsible for replacing forfeited tickets. If you were drawn a winner, and the show is sold out and there are no more dates, we will provide tickets for another show or venue that we have available in our current inventory of tickets. NJ Kids Media Group is not responsible for any tickets that are lost in the mail and cannot issue your replacement tickets.
The mailing address is necessary to mail out your prize.
We will announce the winner's first name and last name.
By entering, you will automatically be registered to receive our e-newsletter; however, you need not remain a newsletter subscriber to be eligible.
Please refer to our Privacy Statement regarding the use of emails and collected information.