E-Books
Our digital magazines are online for your easy access. Please flip through and you'll find quality programs and activities in your local area. Have fun planning! Best viewed in Full Screen Mode.
NJ Kids Summer 2020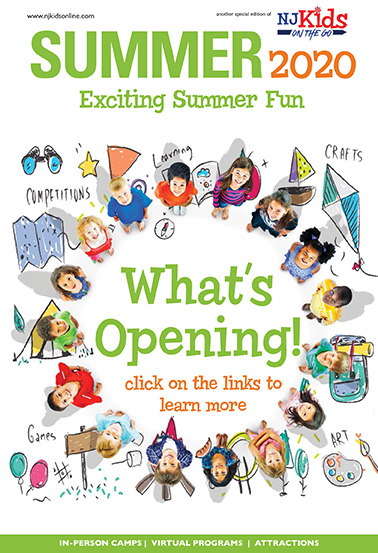 Featured: Summer 2020 Openings .. Flip and learn more
We are now featuring summer programs that are reopening for registration. Virtual or in-person camps, schools, programs... We will be updating with new reopenings. Watch videos, register and learn more. Best viewed as full screen.
For more summer listings, go to summer 2020.
NJ Kids On The Go March 2020
Click covers to view!