Announcing NJ VIRTUAL CAMP FAIR 2021
February 21, 2021...save the date! - CHECK BACK FOR MORE CAMP FAIRS coming to you!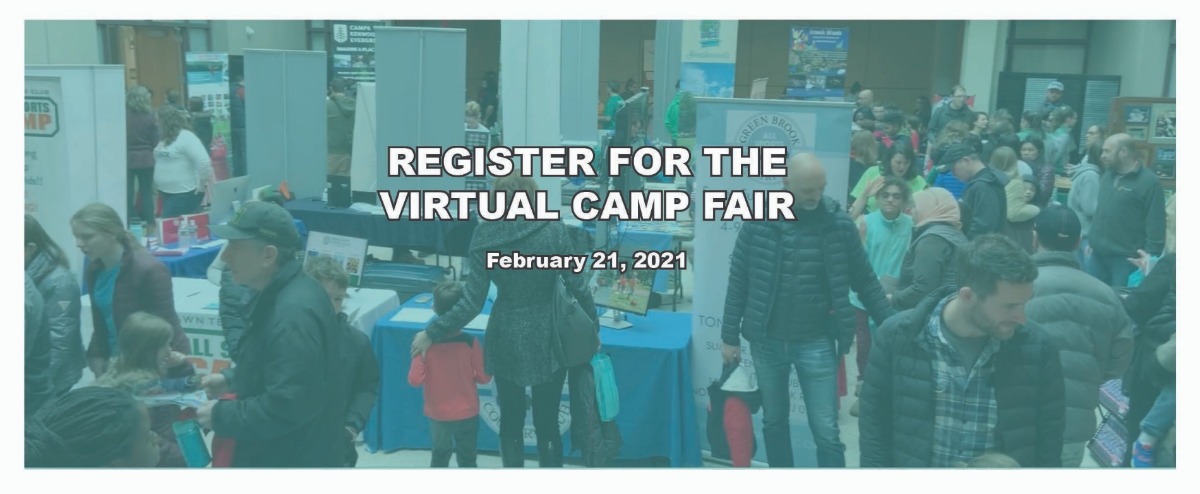 Attend our NJ Camp Fair and get ready for Summer 2021
We've scheduled a Virtual Camp Fair!
New Jersey's Camp Fair will be held virtually for the camp season 2021. We're welcoming day camps from NJ and Northeast Residential Camps. Usually scheduled in person during the January and February timeframe, we have decided that it would be impractical to host our traditional in-person event while in the wake of the continuing pandemic and uncertainty of social distancing guidelines. Following extensive consideration and polling camp directors, we have planned for a VIRTUAL event on February 21, 2021. Just like the normal in-person fairs, families will be able to listen to a live presentation, watch videos, speak 1 on 1 with camp representatives, sign up for open houses, Q&A, download brochures and even set up a future meeting. Free admission!
Our goal is to continue to provide the best platform for high-quality opportunities for families to find all sorts of camps. We look forward to creating a great remote event this winter and to once again host in-person events safely, hopefully in the early Spring! NJ Camp Fairs has held its annual fairs for the past 35 years and it is our intention to continue to provide this valuable service.
Why attend?
- Meet all camps all in one day. We're welcoming all day camps, sleepaway camps, special interest camps in NJ, and surrounding Tri-state area (PA, CT, NY). We're planning the biggest virtual fair in town, or maybe the only game in town this upcoming winter 2021!
- No traveling, no weather concerns; just zoom in
- Children desperately need to go to camp after a year of COVID isolation!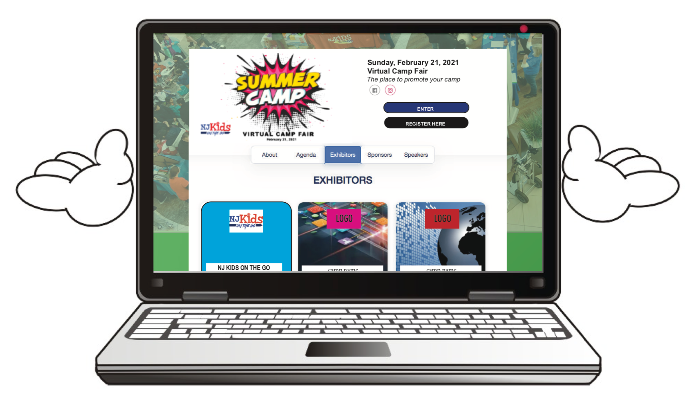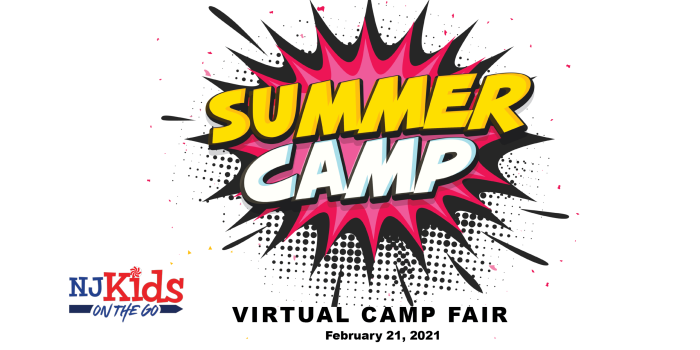 REGISTERING NOW:
Camp Directors can register now. You will be taken to the www.njcampfairs.com site for all details.
---
QUICK LINKS:
Link back to the Camp Pages for listings, announcements and more.