What's Happening June 2023
The start of summer ushers in endless sunshine, blue skies, laughter, excitement and fun. Families and kids of all ages can visit many New Jersey area festivals, fairs, special events and activities. Check NJ Kids website for more ideas. Meanwhile, here is a look at what's coming up:
NJDEP Free Fishing Day / Hooked on Fishing
Saturday & Sunday, June 3 & 4, 2023. FREE Fishing Days in New Jersey offers your family the opportunity to fish without a license. For beginners, experts and everyone in between. Don't miss this great opportunity to "get hooked" on a great sport! Freshwater fishing can be so much fun for kids of all ages. Join in Hooked On Fishing - Not On Drugs Youth Fishing Challenge.
LEAD Fest Carnival at Monmouth Mall
June 2-11, 2023, Hours vary. Get ready for some family fun at the Monmouth Mall. Carnival action with rides, kids games, activities and more! Promoting law enforcement against drugs & violence. theleadfest.com
Go the Distance for Autism
Sunday, June 4, 2023. Bike event & 5K fun run. Helping Children & Families with Autism. Ride, walk, or run to Go the Distance for Autism. Held at Bergen Community College in Paramus, NJ.
9th Annual Bayonne Hometown Fair
Saturday & Sunday, June 3-4, 2023. The Bayonne Hometown Fair features food, games, rides, local vendors, and live musical entertainment! Broadway @ 22nd-26th Streets in Bayonne.
Garwood Rocks
Sunday, June 4, 2023, 11AM-6PM. Great community event showcasing cars, music, entertainment, shopping, crafts, and a KidsZone. Downtown Garwood at Center Street. Read more at gwaccnj.com
Fair Lawn Street Fair and Craft Show
Sunday, June 4, 2023, 11Am-5PM. Come to downtown Fairlawn for a FREE traditional street fair filled with vendors, crafts, music, food, and family fun. Plaza road & Fair Lawn Ave.
Hasbrouck Heights Street Fair 2023
Sunday, June 4, 2023, 10AM-5PM. Bring the whole family and take part in a giant town block party in Hasbrouck Heights. Live concert music, kids entertainment, rides, crafters, street performers, face painting, petting zoo, food and more! Boulevard from Raymond Street in Hasbrouck Heights.
Rose Day Festival at Colonial Parks Garden
Saturday, June 10, 2023, 10AM-5PM. FREE admission, donations appreciated. Celebrate summer and check out thousands of roses in bloom. Stroll through Rudolf W. van der Goot Rose Garden to view the roses. Live music, entertainment, food and much more at the Rose Day Festival. Rose plants will be for sale. 156 Mettlers Rd, Somerset NJ.
Westfield Street Fair & Craft Show
Saturday, June 10, 2023, 11AM-5PM. Great family fun. Downtown Westfield comes alive with artists, crafters, food vendors, children's activities, rides, games, exhibits, entertainment, live music and more!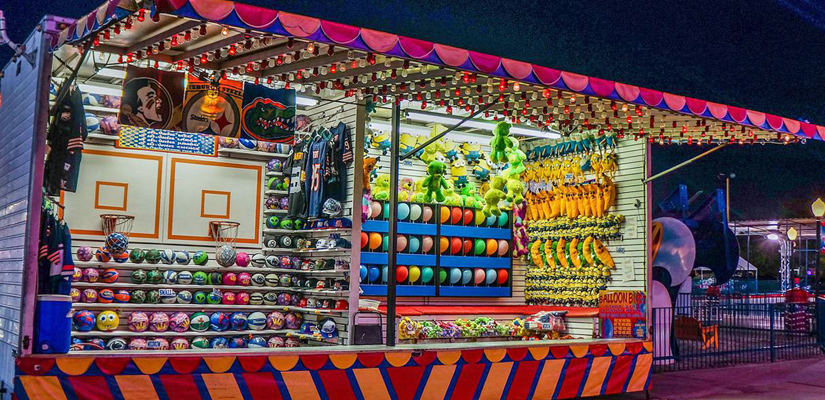 Montvale Street Fair 2023
Sunday, June 11, 2023, 10AM-5PM. Giant Montvale Street Fair with 150 vendors, arts & crafts, special Kids Traveling Shindig, live entertainment, community section, food trucks & food courts. 1 Paragon Dr., Montvale NJ.
LEAD Fest Carnival at Westfield Garden State Plaza
Through Sunday, June 11, 2023. Head to Bergen County for carnival rides, games, kids activities and more! Buy tickets online.
Tri-County Fair
June 15-18, 2023, Hours vary. FREE Admission. Parking is $5. Morris County's Tri-County Fair has exciting carnival attractions, rides, Ferris Wheel, carnival games, live music with local talent, street fair food, and spectacular fireworks. Classic car show, Monster Truck rides, and "Extreme Illusions & Escapes". Plenty of family fun on 107 acres. $ for rides. 140 Green Pond Rd, Rockaway NJ.
State Fair Meadowlands 2023
June 22 - July 9, 2023, Hours vary. The State Fair Meadowlands is back. Plenty of things to do for kids of all ages so bring the whole family! Don't miss Cycle Circus, Racing Pigs, Hypnotist Steve Bayner, Magic of Lance Gifford & Co., Big Bee Robot and more! Over 100 kiddie and thrilling rides, shows, attractions, and music entertainment. Open weeknights and weekends. 1 MetLife Stadium Drive, East Rutherford NJ.
Giralda Music & Arts Festival
Sunday, June 25, 2023, Gates open 3pm, Pre-Show starts 4pm, Concert begins 6pm. Featuring a performance by the New Jersey Symphony Orchestra. Relax on the lush grounds of the Giralda Farms Corporate Park. There will be plenty to see and do, with children's activities, OMG Bubbles and food trucks. $ ticket admission. Free for kids under 4. Dodge Drive & Madison Ave in Madison NJ. morrisarts.org
LEAD Fest State Fair at Mercer County Park
June 30 - July 9, 2023, Hours vary. Fun for the whole family at a L.E.A.D. state fair event. Enjoy food, rides, games and more! theleadfest.com
For more events, check out NJ Kids Calendar.