Awesome Native American Indian History & Art for Kids
From the first Thanksgiving to the present day, Native America culture has been an integral part of both New Jersey and American history. Spend an afternoon exploring and learning about the first people of America and how they lived. Go visit a wigwam or a restored village!
Large impressive array of Native American art. Their collection contains more than over 12,000 works of art in the form of sculpture, works on paper, ceramics, artifacts and more. Highlights the seven major culture areas in the United States: the Northwest Coast, California, the Southwest, the Plains, the Woodlands, Southeast, & the Arctic. 3 South Mountain Ave, Montclair NJ, 973-746-5555.
NJ STATE MUSEUM
17th century exhibits & programs exploring the history of Indians & Europeans in colonial NJ. Features Native American textiles, bead and artifacts: a dugout canoe, tools, weapons, clothing, ornaments and jewelry. 205 W State St, Trenton NJ, 609-292-6464.
THE CUMBERLAND COUNTY PREHISTORICAL MUSEUM
Learn about the Lenape Indians who inhabited the lower Delaware Valley. View stone and bone artifacts, pottery, and native crafts. Highlights of the CCHS museum collection include folk art woodcarvings to Native American boarding school projects. Spend some time in their focused galleries including the Carlisle Indian School. The Carlisle Indian Industrial School (1879-1918) collection contains crafts and trades made by the students as well as school materials used by Native American students in their boarding school life. FREE admission. 1461 Bridgeton Rd, Greenwich NJ, 856-455-4055.
HUBER WOODS ENVIRONMENTAL CENTER
Play Native American instruments while viewing and listening to recordings of American Indian musicians and dancers. Try basket weaving, archeology, the revolving maize game and many other Lenape activities. Then go on the Discovery Path which is a fun little trail showcasing different settings and exhibits including their new Pollinator Garden. 25 Brown's Dock Road, Locust NJ, 732-872-2670.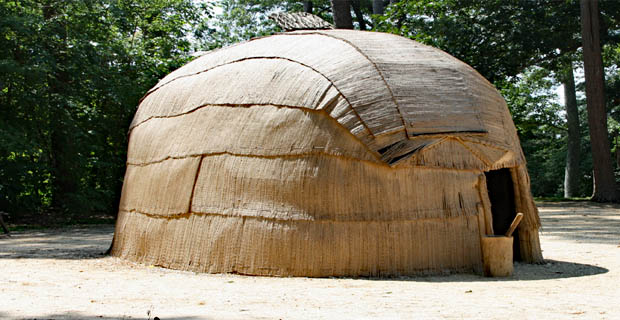 LAKE HOPATCONG HISTORICAL MUSEUM
This museum highlights the history of New Jersey's largest lake. Permanent exhibits include "They Lived Here First: The Lenape at Lake Hopatcong". For thousands of years, the Lenape people and their ancestors inhabited the area. This exhibit presents archaeological evidence of the lake's first settlers. Hopatcong State Park, Landing NJ, 973-398-2616.
MORRIS MUSEUM
The museum is home to a wide variety of ethnographic materials representing numerous American Indian tribes throughout the US. The American Indian Gallery is dedicated to our Native People and exhibits some of the finest artifacts from North America, found in colorful cases. Examine pottery, basketry, bead & quill work, and textiles from several Indian Tribes, the Northeast Woodlands, the Southwest, the American Plains and the Pacific Northwest Coast. 6 Normandy Heights Rd, Morristown NJ, 973-971-3700.
THE MUSEUM OF INDIAN CULTURE
The museum is situated on the beautiful Little Lehigh Parkway, which was an old Lenape trail. The museum is mainly a volunteer resource center for kids and adults of all ages to learn about the First Peoples of the Lenape and Northeastern Woodlands tribes. As a Native American museum, the museum works collaboratively with Native peoples to develop educational resources, community services, and tribal opportunities - especially with those ancestral homelands that the museum resides on. The museum is partnered with the Delaware Nation from Anadarko, Oklahoma to foster greater awareness of local Lenape history as well as contemporary Lenape life and culture. Take a tour of the Northeastern Woodlands Room and the Inter Tribal Room. Get educated on the Fur Trade era and see commonly traded items. The parkway offers additional activities including walking, running nature trails, bike riding, fishing, birdwatching, and enjoying a peaceful picnic lunch. 2825 Fish Hatchery Rd, Allentown PA, 610-797-2121.
TRAILSIDE NATURE & SCIENCE CENTER
Located within the Watchung Reservation is the Lenape exhibit. This is a wonderful accurate glimpse into Native American life. Discover how Lenape Indians lived by experiencing a life-sized, walk-in wigwam. See what it was like to live as a Native American child. View tools used and learn about where and how they lived. You can also learn about the language the Lenape used and where it is still used in New Jersey to this day! 452 New Providence Rd, Mountainside NJ, 908-789-3670.
WATERLOO VILLAGE
Fun experience for kids! This village appears to be frozen in time. Visit the restored Lenape Indian village. See history from a 400-year old Lenape (Delaware) Indian village to a bustling port along the once prosperous Morris Canal. There are educational interpreted tours which makes this great for groups and field trips. If you're looking for a family road trip, this is a perfect day trip since the village is situated inside Allamuchy Mountain State Park. It's a great fresh aired getaway with plenty to do such as hiking, trails, fishing and nature. 525 Waterloo Rd, Stanhope NJ, 973-347-1835.
THE WOODRUFF MUSEUM OF INDIAN ARTIFACTS (temporarily closed)
Houses a collection of Lenape relics and artifacts: iron stones, weapons, arrowheads, pots, and other daily life tools. 150 E. Commerce St, Bridgeton NJ, 856-451-2620.
IN NEW YORK:
AMERICAN MUSEUM OF NATURAL HISTORY
Featuring Hall of the Eastern Woodlands, Hall of Plains Indians, and Hall of Northwest Coast Indians (the later hall is near completion of their multi-year project with anticipated re-opening Spring 2022. These halls explores aspects of traditional Iroquois, Ojibwa, Creek, Hidatsa, Dakota, Cheyenne, Arapaho, Crow and other Native cultures. Showcasing artifacts such as cooking utensils, clothing, weapons, masks, and jewelry from traditional Native American cultures. See models of the wigwam to the longhouse. 79th St & Central Park West, New York NY, 212-769-5100.
NATURAL MUSEUM OF THE AMERICAN INDIAN
Ongoing exhibits include Native New York (covers pre-Revolutionary War exchanges through contemporary events and stories of Native New Yorkers), Whey We Serve: Native Americans in the US Armed Forces (honors generations of Native Americans who have served), among others. One Bowling Green, New York. 202.633.6644