Looking for After School Activities with Artistic Flair?
Whether dance, music, acting or drawing, exposure to culture and the arts benefit children's lives in so many ways. These important classes, which are lacking in most regular school programs, can help improve motor skills and coordination, focus, problem-solving, quick-thinking and responsibility. In-turn, this can positively impact academic performance as well as social and emotional development. Early participation and engagement in such creative activities are most valuable as it allows for emotional expression, acceptance, inspiration and innovation - key aspects for a successful future.
Many studies have proven that students who engage in after-school artistic classes experience less disciplinary actions and higher academic scores. Why not register for a few of these great enrichment programs below. They are all enrolling now! Some even offer both on-line and in-person.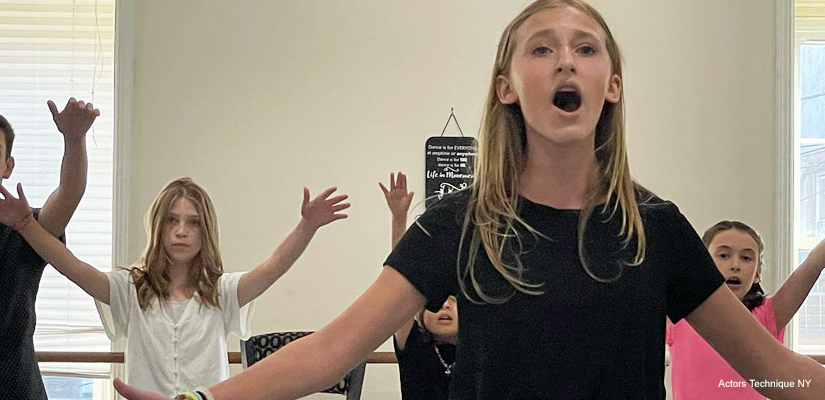 Performing Arts, Theater & Music
3Cheers Dance and Fitness
Studio owners Ashley & Samantha are former NFL NY Jets Cheerleaders with an extensive background in Cheerleading, Dance, Gymnastics & Fitness! Opening their first studio in 2021, their program offers a variety of dance genres, cheer, gymnastics, tumbling, acro and fitness classes. 3Cheers is a positive, friendly & fun environment for ages 2-18+ to build confidence through powerful and uplifting movement. They train students to TRUST their abilities in and out of the classroom. When taking part in cheerleading, dance & gymnastics, providing a diverse instruction and multiple styles of choreography, basic technique, jumps and stunts are an important part of their program. Located in Essex County. Call 862.210.8317 or email 3cheersdancefitness@gmail.com.

Actors Technique NY
ATNY has just introduced the revolutionary BROADWAY ACADEMYTM in NJ locations as well as NYC. ATNY is a premiere NYC Acting school for Kids & Teens and we offer professional training for youth performers. Over 9 weekly sessions per cycle, you will navigate through all aspects of musical stage performance, with Broadway Performers and Producers leading the way, in the most comprehensive program in NJ. From the moment you step inside, the fun and focused work begins. Through contemporary scene-work, musical numbers, choreography, theater games, and individualized exercises, performers will be challenged every step of the way, to explore their weaknesses and augment their strengths. The class will culminate in a fantastic invited Showcase performance for all to see. ATNY is coming to New Jersey for their next spectacular production of the amazing Tony award-winning musical, "MATILDA"! ​It's being produced by a team of Broadway veterans, rehearsing in Ridgewood, NJ for final performances at a major NYC Theatre right in the Broadway district! Email info@ActorsTechniqueNY.com or call 917.763.1777 to learn more.
Circus Place offers a full array of circus classes for all ages, abilities and fitness levels. They specialize in core disciplines of circus including; Aerials, Balance, Manipulations (juggling, hooping, Chinese yoyo), and Acrobatics. Students to work at their own pace, set personal goals and engage in creative exploration and performance in a safe, nurturing place. Each workshop starts with a dynamic group warm-up, then students are split up into smaller groups and rotate through stations. Station options include: aerial silks, trapeze, lyra, partner acrobatics, human pyramids, hula hooping, puppet making, juggling, Chinese yo-yo, unicycling, stilt walking and wire walking. Email admin@circusplace.com or call 908-829-3784.
Essex Youth Theatre
Montclair's Premiere Acting School for Kids where young actors get an equal part and the opportunity to perform in four exciting musicals, plus creative dramatics. The program offers kids great musical-theater instruction and productions in a nurturing, fun and friendly atmosphere, allowing every student to shine. Class size is small, with lots of individual attention. Improvisation, theater games and more! Ages 6-13 and taught by Artistic Director Janet Sales, email essexyouththeater@comcast.net or call 973.746.3303.
House of Dezign
Unique Fashion Design Academy for all levels, kids from age 6, tweens, teens through adult. Classes offer instruction in mood boards, tailoring, designing, draping, sketching, and sewing in the hopes to nurture creativity, calm, focus, self-esteem and a sense of accomplishment. Email info@houseofdezign.com or call 973.908.3575
Moderne Academie of Fine Arts
Premier dance academy in Scotch Plains NJ, celebrating over 50 years of dance. Explore the world of dance through movement and playful activities. Offering children's dance classes - ballet, tap, Jazz, Aerobatics, Lyrical, Hip Hop, Pointe, and Contemporary. For more info: 908.322.4249
NJPAC
World-Class Performing Art Center with Top-Notch Performing Arts Classes for kids, offering a kaleidoscope of classes in many styles of music, dance, acting, band, Hip Hop, Jazz and theater. Saturday performing arts programs offered. Email artseducation@njpac.org or call 973.353.7058
NJ Youth Chorus
The New Jersey Youth Chorus, NJYC is home to choristers in grades 3-12 from various towns throughout northern and central New Jersey. This unique musical education encourages love and appreciation for choral music. This program inspires children to surpass expectations and become extraordinary. NJYC's calendar varies from season to season, but each ensemble can expect a mix of performance opportunities, workshops, festivals, collaborations, community outreach, social gatherings, and service events. Their choir groups also travel domestically and internationally. Don't miss their auditions. Email admin@njyouthchorus.org or call 973.998.5670.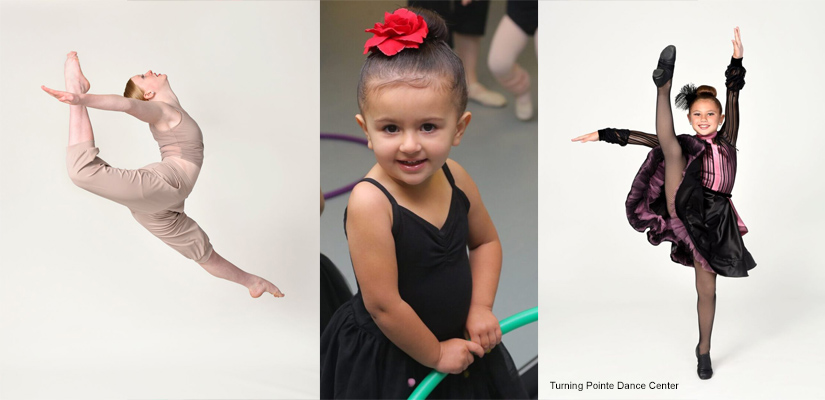 Turning Pointe Dance Center
Nurturing Creativity and Passion through the Expression of Movement for over 29 years! This facility (both locations in Springfield and Union) offers a strong dance technique while promoting self-confidence and the love of dance. Offering recreational classes as well as performance company and competitive opportunities, this studio has something for every dancer, beginner to advanced, and boys and girls ages 2 - 18. Acrobatics, ballet, contemporary, hip hop, jazz, modern, musical theater, pointe and tap scheduled 6 days a week. Email info@turningpointedancecenter.com or call 973.376.2111 to sample a trial class.
Wharton Institute for the Arts
Wharton Institute for the Performing Arts (WIPA) comprises the Performing Arts School, New Jersey Youth Symphony, and Paterson Music Project as New Jersey's largest independent non-profit community performing arts education center serving 1,500 students. Based out of Berkeley Heights, they provide classes in acting, voice, instruments and more, in-person as well as virtual programs. See their courses. Email info@whartonarts.org
Languages & Tutoring Programs
FIAF - French Institute Alliance Francaise
Learn French after school or on Saturdays. FIAF, located in Montclair NJ offers a wide range of in-person and online classes for children of all ages, adult classes also available. Email fiafnj@fiaf.org for more information.
GainVille Learning Center
Offering after school or Saturday enrichment in French, Arabic, Spanish, and Italian languages for children ages 6-13. These classes are taught by native language teachers who actively engage students in meaningful, motivating and challenging activities taught in real-life experience and activity-based learning. Call 201.507.1800
German Language School of Union County
Children pre-K through high school can take classes to learn the German language and German culture in a friendly and encouraging environment. Register today.
Learning Solutions Tutoring Center
Help your child master reading, writing, and math. Individual tutoring for children from kindergarten to 5th grade. Email vchenza@aol.com or call 908.421.0748 for more information or to schedule a session for your child.
Spring Academy Enrichment Programs for Grades K and above
Spring Academy is a Montessori based school for PreK and K, but it also offers after school programs for Grades K and above. Their after school enrichment include small classes in English Reading / Writing / Math, and tutoring. What's included: Homework Help, Foreign Language (Chinese Language study daily), Math additional practice and help, Science tutoring is taught by a certified Chemistry teacher using an easy to understand and fun method. Other optional programs include Language Arts, Critical Thinking, English & Math Tutoring, Middle School / High School Math, SAT Prep. Learn more. Two locations: Warren and Westfield. 908.301.6168
Sylvan Learning Center of Edison
Get personalized tutoring from Sylvan Education experts. Our teachers care, encourage, motivate, and teach kids that need help to grasp concepts, and also to spark a desire to learn within themselves. Children can gain the confidence they need to succeed academically. We tutor subjects in reading, writing, math, homework skills, study skills, science, SAT Prep, Act Prep, PARCC Prep, AP Class support, and more! Sylvan offers both in-person and online tutoring help. Please visit Sylvan Learning Center of Edison NJ or call 732.734.8041 to find out more about our tutoring services.
Turbo Learner
Any student who is trained to learn optimally will have a tremendous advantage in school and in life. At TurboLearner, we create a personalized one-on-one learning system for your child and coach him/her in its use. We transform mediocre students into super learners. We use our proprietary 5 step process to build a custom learning process for every child. Contact Turbo Learner today to find out how we can help your child learn to learn.
Help your kids build a well-rounded way-of-life by embracing creativity! We'll be adding more to this list as we learn and connect with others. Please keep checking back. Thanks for supporting the arts!
---
Check out other activities nearby. Link to Directory Listings and Map.