Before Summer 2019 Is Over, Go and Enjoy Fun Family Activities throughout the New Jersey Area...
Thinking of last minute ideas of what to do for the rest of the summer? Here's a list of some cool things families and kids of all ages can do. Check out walks, bridges, beaches, ferry rides, amusement parks, water parks, zoos and unique attractions in New Jersey, New York City, and Philadelphia.
1. Visit any of the Jersey Shore Beaches and enjoy a beach day with the family. Walk on the sand and dip your toes in the water. So many beaches to choose from: Point Pleasant, Ocean City, Wildwood, Cape May, Seaside Heights, Belmar, Atlantic City.

2. Sensational thrills and non-stop fun for kids of all ages at the Land of Make Believe. Wholesome family Amusement and Water Park. Check out the New Off Road Safari "Time Travel" adventure to America's 1700's Western Frontier. 908.459.9000.

3. Hop aboard Statue Cruises from the NJ side and visit The Statue of Liberty and Ellis Island. 877.523.9849.

4. FREE (Donations suggested). View the Paterson Great Falls of the Passaic River, New Jersey's scenic waterfall at 77 feet high. Perfect for a photo op. View from Overlook Park @ 72 McBride Ave Extension in Paterson.

5. Listen to one of the many FREE Summer Concert Series throughout the Jersey Shore Beach towns or your local town park.

6. Make a glass keepsake at Glassworks Studios in Morristown. Anyone can be a glass artist. It's fun for everyone! 973.656.0800.

7. Walk or bike across the George Washington Bridge for panoramic views of both the upper and lower Hudson River. Walk or bike as far as you wish. Entrance from NJ located on Hudson Terrace in Fort Lee. Sidewalk opens 6AM-11:59PM.

8. Over 30 life size Dinosaurs come to life at Field Station Dinosaurs. Hear them roar at Bergen County's Overpeck Park @ Fort Lee Rd, 855.999.9010.

9. Explore NJ water parks and splash pads. Cool down at Sahara Sam's Waterpark. Plenty of water slides, lazy river, wave riders, and pools galore. Closing out the Outdoor Water Park, Splash all day event Aug 31st-Sept 2nd. saharasams.com

10. Climb Absecon Lighthouse for view of the Atlantic City skyline on August 7, 2019, National Lighthouse Day. FREE for kids 11 & under. abseconlighthouse.org
11. FREE Admission for Wednesday Movie days @ 1PM at the Newark Museum. August 7, 2019: Cinderella, August 14, 2019: Annie

12. Come out and discover New Jersey Boardwalks. Arcades games, amusement rides, funnel cakes, ice cream, music, entertainment, fireworks, lights, smell, and sounds. Wildwood, Seaside Heights, Point Pleasant, Ocean City, Long Branch, and more.

13. Have a good time at Storybook Land, gem of an amusement park where timelessness of childhood stories meets rides and family fun. Kids can cool off at The Seaport, a fun water play area. 609.646.0103.

14. See FREE Summer Movie: The Lego Movie, Wednesday August 21, 2019 @ 10:30AM at Mayo Performing Arts Center in Morristown. Free tickets available August 5, 2019.

15. Spend some time exploring the Hoboken Waterfront. Walk along the beautiful pathways either North or South and see the NYC skyline. The view is amazing on a clear summer night. Eat lunch or dinner on Washington Street. Pathway entrance at River Street, near Path Terminal.

16. Explore the Battleship New Jersey Museum & Memorial. Guests can go 5 levels up and 2 decks below. Daily self-guided or guided tours available. 856.966.1652.
17. FREE. Get in touch with nature and animals at the Cape May County Park and Zoo. Learn all about animals. Summer Concert in the Park on Weds. August 14, 2019. The park has walking paths, fishing ponds, picnic areas, playgrounds and more!

18. Bike ride at Sandy Hook. There is 8 miles of a paved multi-use pathway, which runs from the entrance of Sandy Hook Gateway National Recreation Area to the ferry at Fort Hancock.
19. Explore art and nature through stunning sculptures made with LEGO pieces at Liberty Science Center. Exhibit runs through September 2, 2019.
20. Plan a mini-vacation to Crystal Springs Resort in NJ with the family. There are over 200 things to do there! Sports activities, golf, swimming, pools, food, and fun.
21. Kids 12 & under Ride FREE for the Summer through September 2, 2019 on NY Waterway ferries. Hop aboard our ferries and cross the Hudson River for beautiful views of the New York City skyline.
Things to Do with Kids in the New York City Area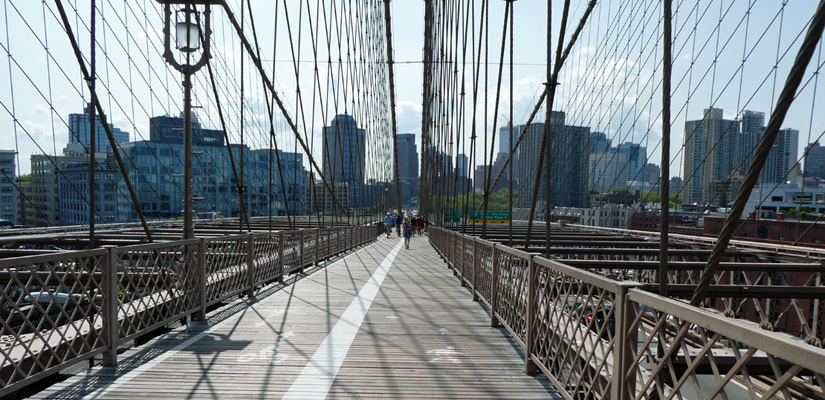 22. Discover your wild side at The Bronx Zoo. Not to miss this summer is the Bronx Zoo Dinosaur Safari; hop aboard on a guided tour to learn all about dinos of the past and animals of the present. 718.220.5100

23. Go see a Yankees Baseball Game. Better yet, take a tour of Yankee Stadium. Learn all about historical Yankees facts and get an in-depth look at Yankee Stadium.

24. FREE. Take a 25-minute ride on the Staten Island Ferry as it sails through NY Harbor and see Statue of Liberty from a distance. Get on at Whitehall Ferry Terminal (South Ferry) in Manhattan, get off at St. George on Staten Island, and take the Ferry back to Manhattan.

25. Take the kids to eat a Pastrami Sandwich at New York City's Katz's Delicatessen. 205 East Houston St, NYC.

26. FREE. Walk along the High Line in New York City. Public park built on a rail line above Manhattan's West Side. Experience nature and views along the way. Gansevoort St, 14th Streets all the way to 34th Streets.

27. FREE. Stroll across the Brooklyn Bridge from Manhattan and into Brooklyn. Enter by the City Hall area. Once you get to the Brooklyn Side, walk around DUMBO or the Brooklyn Bridge Park, the latter with breath taking views of the Brooklyn Bridge and the Manhattan Skyline.

28. Considered New York's Cable Car, ride the Roosevelt Island Tram to get an amazing bird's eye view of New York City. Cost is a Metrocard ride $2.75 one way.

29. Visit Governors Island for fantastic views of the Statue of Liberty and New York Harbor. Cost is the Ferry ride over. Miles of biking and walking paths. 4 play slides to entertain the kids. Climb Outlook Hill for 360 degree views. Ferry is FREE Saturdays & Sundays before Noon.

30. Go to the top of the Empire State Building and observation deck for 360-degree views of New York City. Opens 365 days, 8AM-2AM.

31. FREE. Walk around Manhattan's newest attraction, the Hudson Yards on the West Side. Works of art, shops, food and drink. Explore and climb the "Vessel", an interactive public landmark (FREE to book timed tickets).

32. Experience all that Coney Island offers in the summer. Beach, sun, sand, water, sideshows, and Nathan's Hot Dogs. Enjoy amusement rides at Luna Park or visit the nearby New York Aquarium.

33. Go see a Broadway or off Broadway show with the kids. Family friendly shows: Stomp, Gazillion Bubble Show, Frozen, Harry Potter and the Cursed Child, The Lion King, Dear Evan Hansen, Aladdin, Wicked.
34. For those who love math and numbers, take the kids and check out the National Museum of Mathematics. Unique math exhibits, lectures, and workshops. Don't miss the NY Math Festival taking place August 17, 2019.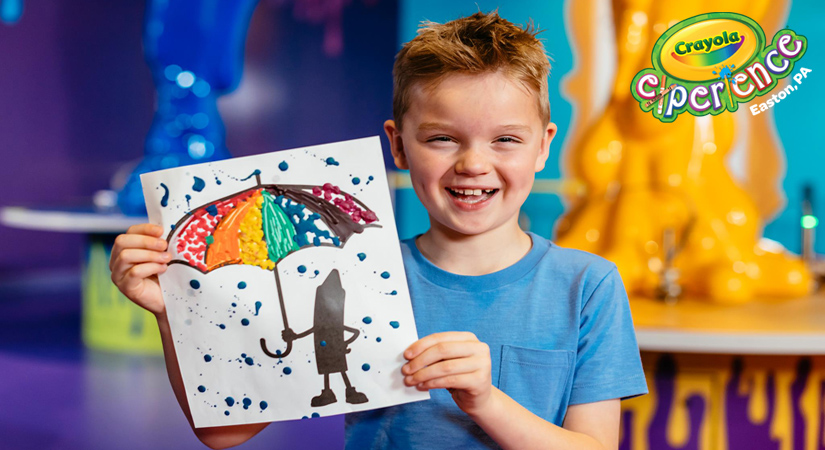 Things to Do with Kids in the Philadelphia Area
35. Take a fun day trip to Crayola Experience in Easton PA. Discover the magic of crayons, color, explore, hands on activities, play in the Crayola playground, watch & learn at the Crayon Factory Show, create your own art masterpiece, and much more! 610.515.8000

36. Smart fun at Lehigh Valley Zoo. Spend some time to uncover the wonder of animals. Zoo Beach Blast on August 10th, variety of beach and ocean themed activities with DJ Ray spinning tunes. African Enrichment Day August 18th, learn about animals from Africa. Giraffe feedings available. 610.799.4171.

37. Discover all the culinary delights at the Reading Terminal Market, a public food market with fresh seafood, baked goods, sweet treats, ice cream, cheesesteaks, and more! 12th & Arch Streets, Philadelphia.

38. FREE. Tour Independence Hall and learn about how the U.S. Constitution was adopted. Timed tickets for Independence Hall tour is distributed at the Independence Visitor Center. 520 Chestnut St, Philadelphia.

39. FREE. Go see the Liberty Bell in Philadelphia. This bell served as a symbol and message for Liberty. 6th and Market Streets, Philadelphia.

40. Run up the 72 steps leading to the Philadelphia Art Museum just like in the movie "Rocky". 2600 Benjamin Franklin Pkwy, Philadelphia.