One Fish, Two Fish... Top Family Friendly Aquariums
Don't all kids love to visit aquariums and see fish? New Jersey and neighboring states have terrific aquariums to enjoy, discover and learn all about sea life. Fantastic family day trips to look at colorful fish tanks, sit for sea lion shows, or touch starfish in me touch-me tanks. Indoor aquariums are also perfect places to visit as a rainy day activity.
Adventure Aquarium
New Jersey's waterfront aquarium with over 8,500 aquatic species. Adventure Aquarium is fun for kids of all ages. Watch hippo and penguin feedings. Unique exhibits with piranhas, sharks, turtles, eels and jellyfish. Hang out at Explorer's Cave, an outdoor play area for the younger set to run off some excess energy. Large collection of shark exhibits will give you a thrill. Gaze at crystal clear Fish tanks with all sorts of colorful specimens. Get a feel for sea life by visiting the Touch tanks. Watch a movie in the Aquarium's 3D theater. 1 Riverside Drive, Camden, NJ, 844.474.3474.
Atlantic City Aquarium
Enhance your Jersey shore experience with a visit to the Atlantic City Aquarium. Colorful tanks with reef predators, tropical shark touch tank, ocean oddities, fish of the mid-atlantic ocean, moray eels and jellyfish. Good place to spend an hour with toddlers and kids. Outside the aquarium, spend some time exploring the Historic Gardner's Basin in the Absecon inlet, with beautiful vistas, views, sightseeing and a crafters village. 800 North New Hampshire Avenue, Atlantic City, NJ, 609.348.2880.
Jenkinson's Aquarium
Located on Point Pleasant's boardwalk is Jenkinson's Aquarium. Get up close and view exhibits on penguins, seals, coral reefs, sharks. Get educated on marine life and conservation. Good small indoor aquarium to bring the kids to get out of the sun. 300 Ocean Ave, Point Pleasant Beach, NJ, 732.892.0600.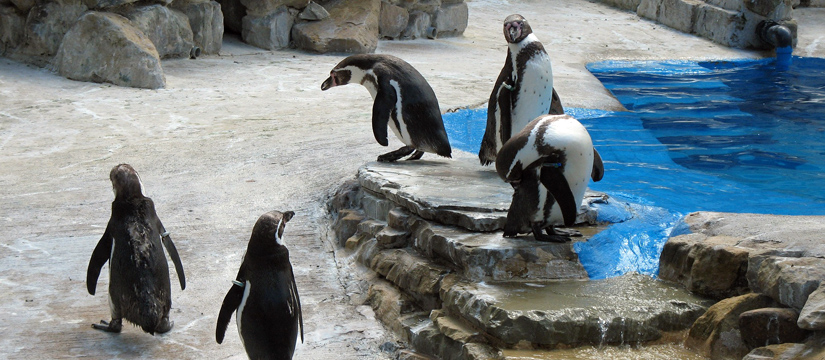 Long Island Aquarium
Situated in the east end of Long Island, this large aquarium has so much to offer. Plenty of indoor exhibits to check out clownfish, electric eels, Octopus, rocky shore fish, crabs, piranhas, seahorses, stingrays and more. Outdoor exhibits include seals, sea otters and penguins. 431 East Main Street, Riverhead, NY, 631.208.9200.
The Maritime Aquarium
Want to learn about marine life around the Long Island Sound Area? Spend some time at The Maritime Aquarium in Norwalk. See different aquatic life - crabs, lobsters, mollusks, oysters, clams, game fish, jellyfish, sea turtles, sharks and plenty more! Featured IMAX movies are fun and educational to watch. 10 North Water Street, Norwalk, CT, 203.852.0700.
Mystic Aquarium
See the largest exhibit of Beluga Whales in the U.S. - it's only at the Mystic Aquarium. Discover sea life - seals, sea lions, frogs, penguins, sharks, rays and more! Explore the Mystic Seaport area if you have additional time. 55 Coogan Blvd, Mystic, CT, 860.572.5955
Our Hudson Home at the Liberty Science Center
Up on the 4th floor of the museum is an exhibit called Our Hudson Home. Learn about sea life that live and thrive in the Hudson River, including fish, turtles, and more! Feel shellfish, snails, and sea urchins at the Touch Tank. 222 Jersey City Blvd, Jersey City, 201.200.1000.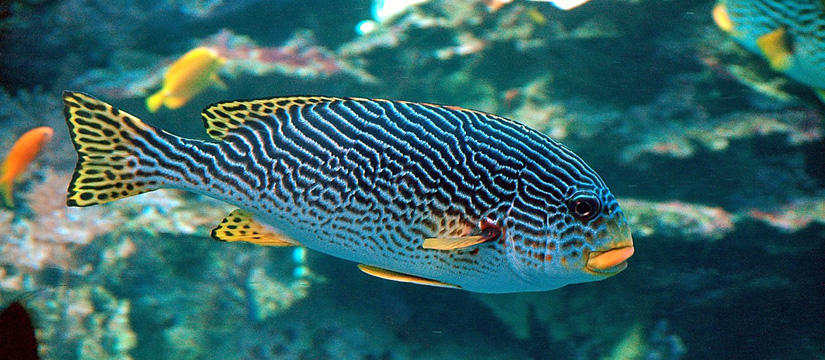 New York Aquarium
Located right by Coney Island, the New York Aquarium is an iconic aquarium. Year round interactive show featuring sea lions. Experience 4D shows in the theater. See how penguins are fed during daily feedings. Look at colorful fish located in Conservation Hall. While you're here, grab a hotdog and spend some family time exploring the boardwalk of Coney Island, a must to do! Surf Avenue and West 8th Street, Brooklyn, NY, 718-265-FISH.
Penguin Point and Otter Falls at the Philadelphia Zoo
Home to a colony of Humboldt penguins is Penguin Point. Kids of all ages can see them swim, play and dive in the water. Humboldt penguins are normally found in the west coast of South America. Otter Falls is home to otters - see them frolic, swim and slide. 3400 W Girard Ave, Philadelphia, PA.
Seaport Aquarium in Wildwood
Stop by the Seaport Aquarium, small hidden gem in Wildwood. Get a taste of aquatic life - see sharks, snakes, alligators, moray eels and more. 3400 Boardwalk, Wildwood NJ, 609.522.0373