Celebrate the Wonder and Magic of the Holidays 2019
The best way to experience Christmas in New York City with children is to walk around. There is always something unique to see and plenty of things to do with kids. Buildings are beautifully decorated and department store windows are adorned with holiday scenery. The air smells of freshly roasted chestnuts. Christmas trees being sold dot the city's sidewalks. The lights of Fifth Avenue are bright and the streets are bustling with people going in all directions. Visit a train display, see a show, holiday market, city lights or winter wonderlands.
Christmas Spectacular Radio City Rockettes
Through January 5, 2020
Part of a holiday tradition and a must see show!. Radio City Music Hall becomes an immersive winter wonderland with a wonderful Christmas show featuring the dancing of the Rockettes, holiday vignettes, and Santa Claus. Creating lasting family memories with the Rockettes. Located at 1260 Avenue of the Americas, New York, NY, 866.858.0007.
Rockefeller Center Christmas Tree
Through January 17, 2020, 6AM-Midnight
FREE. See the beautiful Rockefeller Center Christmas Tree lit up with lights and a Swarovski star adorning the top. The tree is on display on the plaza between West 48th and 51st Streets and Fifth and Sixth Avenues in New York City.
Holiday Lights At The Bronx Zoo
Through December 31, 2019; January 3-5, 2020
Discover holiday lights at the Bronx Zoo. Animal lanterns, animated sculptures, and colorful designs will light your way throughout the park. Enjoy a magical night with LED technology. Roaming carolers, ice craving, holiday train rides, food & souvenirs. 2300 Southern Boulevard Bronx, New York, 718.220.5100.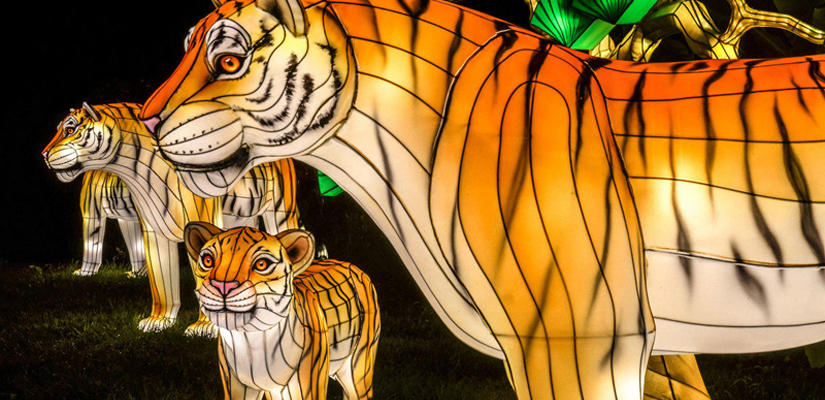 Broadway and Off Broadway Shows
The Lightning Thief The Percy Jackson Musical runs through January 5, 2020. Family friendly musical where Percy Jackson as the son of Poseidon is on a quest to find Zeus' lightning bolt.
See Broadway's Wicked, a musical where it looks at what happened in the land of Oz between two unlikely rivals turn friends.
Stomp features the rhythm of New York. Matchboxes, brooms, garbage cans and more fill the stage with energizing beats, dance and theatrics.
Head to the Gazillion Bubble Show if you want to experience amazing bubble magic, laser lighting effects, and unique bubble artistry.
Bryant Park Winter Village
Through January 5th, 2020
Bryant Park is transformed into a winter village with FREE admission outdoor ice-skating. Register to meet Santa on Dec 15th. Explore shops and eateries. 40th and 42nd Streets & Fifth and Sixth Avenues, New York, NY.
Gingerbread Lane 2019 At New York Hall Of Science
Through January 12, 2020
Visitors can see a fantastic gingerbread village on display with gingerbread houses, firehouse, police station, shops, and storefronts. Decorated with candy, gum, wafers, gumballs, candy canes, M&Ms, candy corn, jellybeans, and more! 47-01 111st Street, Corona, NY.
Hello Panda Festival at Citi Field
December 6, 2019 - January 26, 2020, 5PM-10PM
Celebrate the traditional Chinese art of lantern making with many magical displays. An exciting Lantern World for Families. The Hello Panda Festival is the largest lantern festival in North America. A cultural experience with over 100 lantern exhibits, interactive displays and live entertainment. Citi Field, 123-01 Roosevelt Avenue, Queens, NY.
Holiday Train Show At Grand Central Terminal
Through February 23, 2020, Daily
FREE annual New York Transit Museum train show. Visitors go on an imaginary journey departing from Grand Central Terminal, through a mini NYC and then onto the North Pole. Marvel at Lionel trains including Metro North, Polar Express, and vintage subway trains. Truly a delight for kids and adults! New York Transit Museum Gallery & Store, New York City.
Holiday Train Show At New York Botanical Gardens
Through January 26, 2020
Dozens of model trains zipping through 175 NYC landmarks and beautifully landscaped backgrounds. New for 2019 at the NYBG: showcasing an indoor winter wonderland of Central Park and Belvedere Castle. 2900 Southern Blvd, Bronx, NY.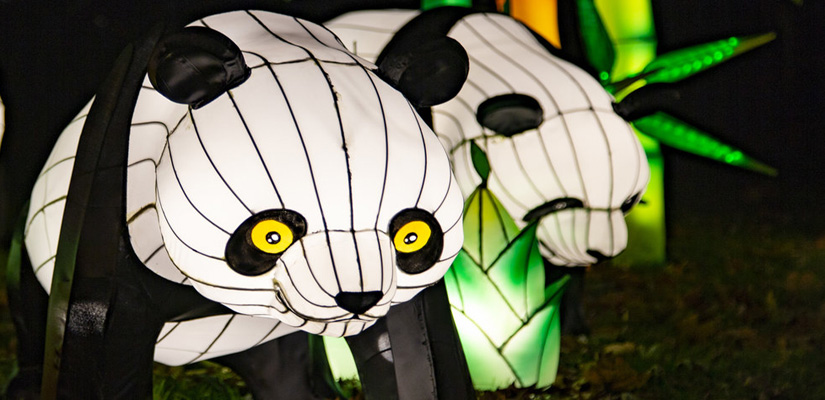 NYC Winter Lantern Festival at Snug Harbor
Through January 12, 2020
Snug Harbor Cultural Center and Botanical Gardens in Staten Island is transformed into a Winter Lantern Festival. With 8 acres of lights, cultural exhibits and shows, it's a true delight for kids and parents of all ages. Be on the lookout for lanterns in the shape of dragons, sea life, flowers, dinosaurs, and many holiday themes.
Holiday Window Displays
Macy's Herald Square Christmas Windows 2019 features "Believe in the Wonder", a journey with Santa Girl through six iconic Broadway window displays. It runs through January 1, 2020. 34th Street and Broadway.
Saks Fifth Avenue Holiday Window theme display for 2019 is Frozen 2. Six windows will capture Elsa and Anna's adventures. Through January 2, 2020.
Located on 57th Street & 8th Avenue is Nordstrom, and for the first time in New York City, it will display "Festive Scandinavian Holiday" with lights, ornaments and trees.
Bloomingdales at "Out of this World Holiday" 2019 display celebrates the 50th anniversary of the moon landing with space themed window displays. 59th Street & Lexington Avenue.
LuminoCity Festival at Randall's Island Park
Through January 5, 2020
See lights lit up at LuminoCity Festival at Randall's Island Park. Walk through 3 parks: The Winter Fantasy, The Wild Adventure, and The Sweet Dream. Truly spectacular light art displays, live performances, and a celebration of cultures. Randall's Island, New York. Shuttle bus service from Manhattan, Brooklyn and Queens.
Ice Skating at Rink at Rockefeller Center
Take the family ice skating at the iconic rink at Rockefeller Center. With only 150 ice skaters allowed on the ice at a time, it's a unique New York City experience. Located at 45 Rockefeller Plaza, New York, NY.