| | |
| --- | --- |
| | NJ Kids FACEBOOK CONTEST |
Fun Things To Do
Ready to get crafty?  March is National Craft Month, so what better time to perfect a previous craft or try your hand at a new one. And if you're unsure where to begin, worry no more!   There are tons of fantastic family workshops for all ages, plus new classes and great sites to explore to get you started. Even better, NJ Kids has found the best of the best so roll up your sleeves – it's time for...
Where to Find the Best Family Shows and Special Events in March March is jammed pack with family shows – whether you are looking for play, musical, circus, movie….or any other type of show, there is something for the entire family!  And better yet, NJ Kids has found the best of the best. Now all you have to do is order the tickets and get ready for some show-stopping fun! Fancy Nancy The Musical...
Calling all budding gardeners! Spring is here and the gardens will need your help after this long cold winter! This month features some great indoor flower shows that have organized fabulous exhibits, educational displays and fun things to do for the kids. Tiptoe through the tulips, topiaries and other colorful blooms, connect with nature and learn about everything from the soil, seeds, to plantin...
It's never too early to begin training the next generation of conservationists. At current rates of extinction, many of nature's creations may not live to see another generation. Among the list of at-risk species, African elephants are alarmingly vulnerable. Teaching kids about wildlife conservation not only influences long-term habitat and animal preservation but also promotes responsibility and ...
"Strawberry Shortcake: Berry Big Help" includes three episodes from the sweet TV series: "Babysitter Blues," "A Stitch in Time" and "Fish Out of Water." Reel Rating: 3.5 out of 5 Reels MPAA Rating: Not rated; Ok for kids 3+ Released on DVD: Feb. 18, 2014 Buy It: Strawberry Shortcake: Berry Big Help Genre: Preschool, Animated Runtime: 88 minutes Cast: Sarah Heinke Official Site: Strawber...
Are there times in your life when it seems that after something good happens to you something bad always happens in result? That's how life is for Doug, the main character in Okay for Now, a novel by Gary Schmidt. We first meet Doug as he is getting a hat signed by his favorite Yankees player, Joe Pepitone. Doug thinks that he is having a perfect day, but then, when he gets home, his torturous br...
What to do… Special Needs Children
Special Needs families often face a daily roller coaster of challenges and joys – and Special Needs families often face a daily roller coaster of challenges and joys – and finding the educational and play outlets can be a consuming process ...
Read More >>
Fabulous and Free Things To Do in New Jersey, New York and Surrounding Areas
Looking for something to do with the kids? Nothing is better than heading out for a fun family outing….nothing that is than a FREE family outing. Luckily, here in NJ, we've got tons of places and things to do where you can leave your wallet at home.
Read More >>
---
Browse by Location
The rainy season sur...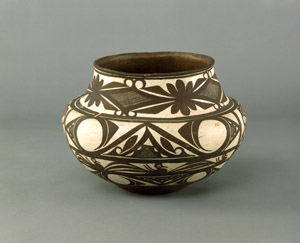 Ready to get...
It's never too early...
Why not mix it up an...
GOT KIDS?? Don't know WHAT TO DO? EXPLORE NEW JERSEY for fun things to do with the kids. Explore NJ Kids' website for Calendar, Fun Things To Do, Kids' Activities, Birthday Parties, Entertainers, Camps, & More! Search the ONLINE GUIDES for local kids stuff - classes, resource, activities and more. Click on the left navigate and search further throughout with various search options and zip code searching too!
NJ Kids On The Go! Advertising Child-Related Services Activities for Kids MUSEUMS Resource for Parents Birthday Parties Family Events SUMMER CAMPS KIDS SHOWS Preschools Classes for Kids Children's Clothing Out & About Calendar of Events Family Vacation Kids Sports After School Activities What to Do This Weekend CHILDCARE Consignment Music Classes Art Classes Dance Classes Skating Party Ideas Amusement Parks and Places Karate Gymnastics KIDS HAIRCUTS PEDIATRIC DENTIST Kids Stuff BACK-TO-SCHOOL Holiday Guide Fall Family Fun