Does your little one love animals? Do they enjoy visiting aquariums and zoos? Well, just because we are not allowed to visit them personally at this time does not mean we can't enjoy viewing and learning about our favorite animals. As a matter of fact, this "new normal" has presented us with even further opportunities to see zoos and aquariums from all over the world which we might not have thought of visiting before. With webcams and virtual tours added to multiple establishments in this time of quarantine, we now can explore not only the zoos and aquariums in our state, but also from all over the world. Below is a list of several you may want to virtually visit until we can once again enjoy them in person.
VIRTUAL GUIDE TO AQUARIUM VISITS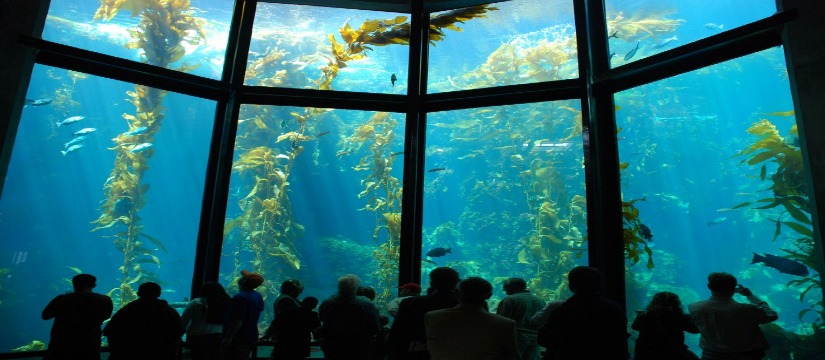 MONTEREY BAY AQUARIUM (Monterey, CA) - picture above
Follow this aquarium through their social media channels to gain behind-the-scenes photos and live video streams as well as online chats with the experts. Enjoy stories, remote learning, games and activities, many live cams, and narrated feedings as well. See the shark live cam.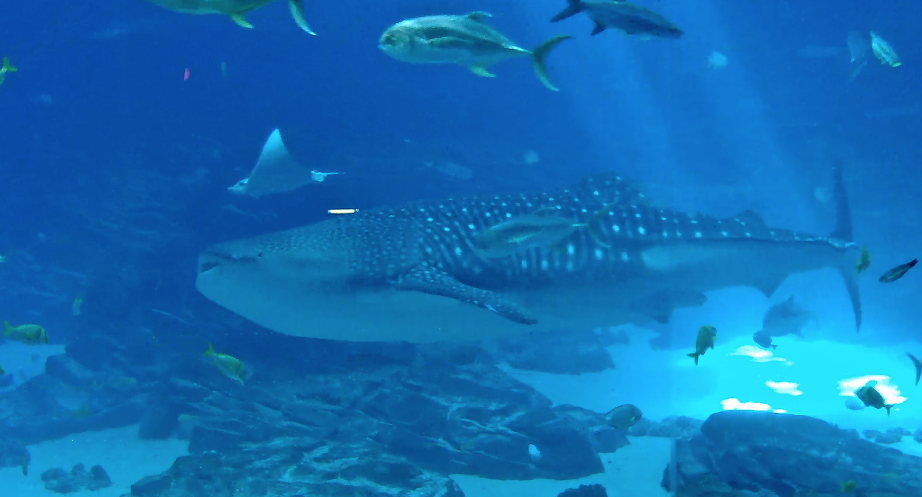 GEORGIA AQUARIUM (Atlanta, GA) webcam above of the Beluga Whales
This great aquarium allows us to enjoy so much of its facility, virtually, with multiple webcam of daily feedings as well as permanent webcams for the Jellyfish, Alligators, Puffins, Beluga Whales, Sea Otters, Penguins, Piranha, and Sea Lions, to name a few. Enjoy interactive storytime, mindfulness lessons, at-home learning, as well as a Kids Art Gallery allowing you to upload your art for all to see!
NATIONAL AQUARIUM (Baltimore, MD)
Enjoy live broadcasting from this aquarium and online activities to fully explore life under water. Also check out their additional resources where you can learn about composting, kitchen experiments and fun crafts.

NAUSICAA AQUARIUM (Boulogne, France)
Described as the largest aquarium in Europe, explore their virtual exhibits and videos. Learn about sardines and eagle rays, and enjoy a number of their exhibits through pictures, stories, and explanations.
RIPLEY'S AQUARIUM (Toronto, Ontario, Canada)
Enjoy viewing sharks, jellyfish, manta rays and a rainbow reef from this aquarium's live cam. Explore their informational galleries on aquatic life in Canadian waters and enjoy reading about many fun facts.
SHEDD AQUARIUM (Chicago, IL)
Learn about the Beluga Whale, read about the penguins and take virtual field trips with turtles and sharks. Don't forget to also check out their wonderful Sea-Curious videos.

SYDNEY AQUARIUM (Sydney, Australia)
Explore these beautiful, aquatic animals through numerous live streams from Australia. Tour the Virtual Aquarium and tune in to Tank TV for access to 24/7 live streams.
GUIDE TO VIRTUAL

ZOO VISITS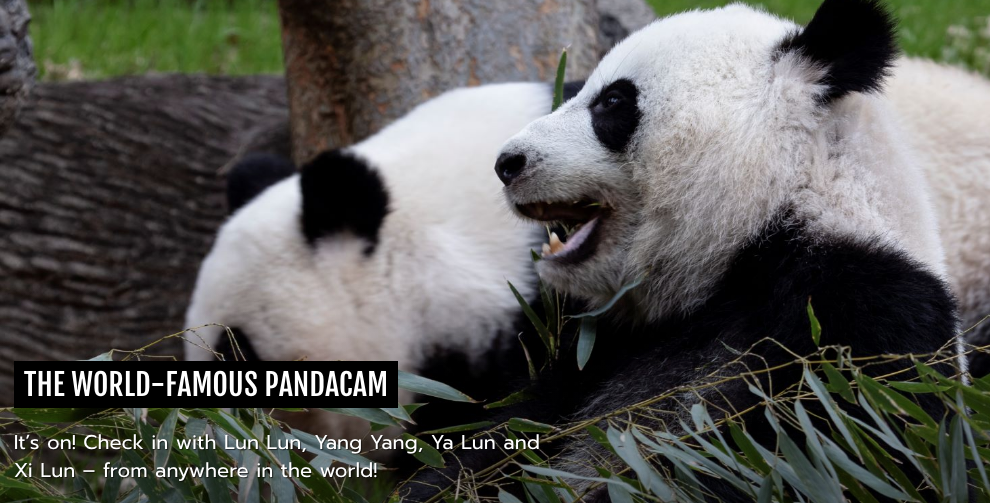 ATLANTA ZOO (Atlanta, GA) picture above
Famous for its Panda Cam, enjoy watching them at rest and play; go behind the scenes to see what the zookeepers are up to and learn all about the other animals at this zoo through lessons and activities.

CINCINNATI ZOO (Cincinnati, OH) Cincinnati Zoo is home to the World's most famous hippo, Fiona and the African Safari. They present their Home Safari page. Join us for a Home Safari Facebook Live each day at 3pm EDT they will highlight one of their amazing animals and include an activity you can do from home.
DENVER ZOO (Denver, CO)
Denver presents ZOO-to-You, a fun, virtual safari with informative and entertaining lessons, videos, webcams, and wildlife-themed activities.

HOUSTON ZOO (Houston, TX)
Get in touch with the Houston Zoo animals and staff through their daily scheduled Keeper Talks, their Zoo News blog, as well as their Facebook lives, Monday through Friday, 11am CST. Enjoy numerous webcams on the gorillas, elephants, rhinos and flamingos, to name a few, as well as incredibly detailed pictures and descriptions of all the park exhibits and animals.

IRWIN FAMILY AUSTRALIA ZOO (Queensland, Australia)
Enjoy incredibly fun and informative videos from their YouTube channel where you can explore the zoo and learn all about the animals that reside there.

LONE PINE KOALA SANCTUARY (Brisbane, Australia)
Do you want to see koalas, dingos, reptiles and kangaroos? Well, you are in luck here. View these great animals and more on this sanctuary's webcams any time you are curious.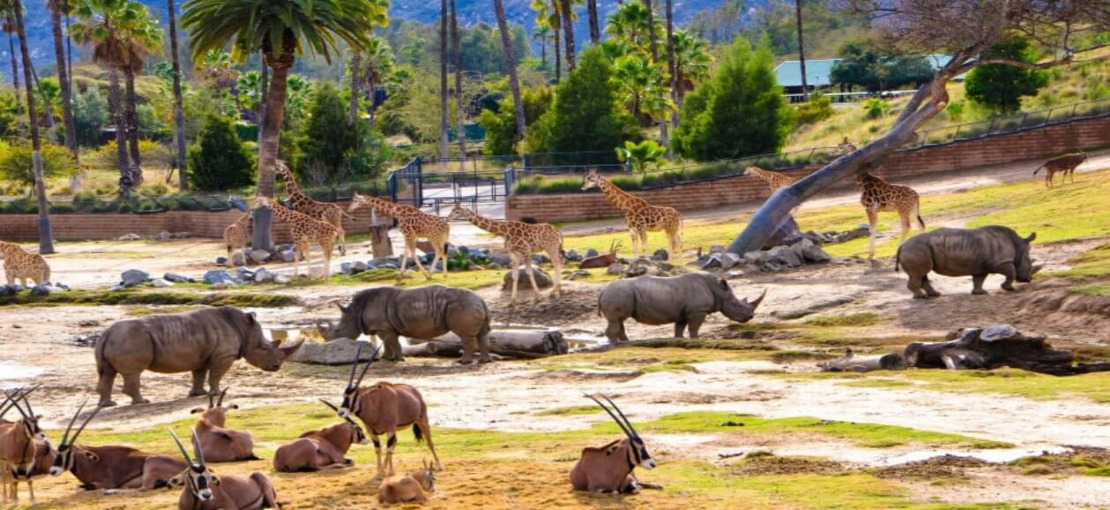 SAN DIEGO ZOO (San Diego, CA) picture above
Explore detailed descriptions on all the zoo animals with beautiful pictures and stories. View videos and webcams on them, and enjoy fun arts & crafts activities and interactive games.
SMITHSONIAN NATIONAL ZOO (Washington, DC) Picture above

Explore this zoo's Virtual School, live animal-cams on the cheetah, mole rat, lion, elephant and panda, and read all the up-to-date news in their Zoo News for you. Watch the Lion Live Cam.
______________________________________