We've found amazing institutions who have carved out quality programs providing virtual content to keep your family connected and happy. Although these museums are all temporarily closed until further notice, they are offering exciting tours, at home activities, virtual classes and story time to help bridge the gap. Listed are the best museums at home to teach and entertain the entire family.
From the best museums in NYC, best museums in NJ and beyond; from children's museums, to science, history and fine arts; we've ventured out throughout the USA and the world...Enjoy these magnificent finds.
Best Museums (At Home) for Families
Here are fun ways to explore and learn with the young ones: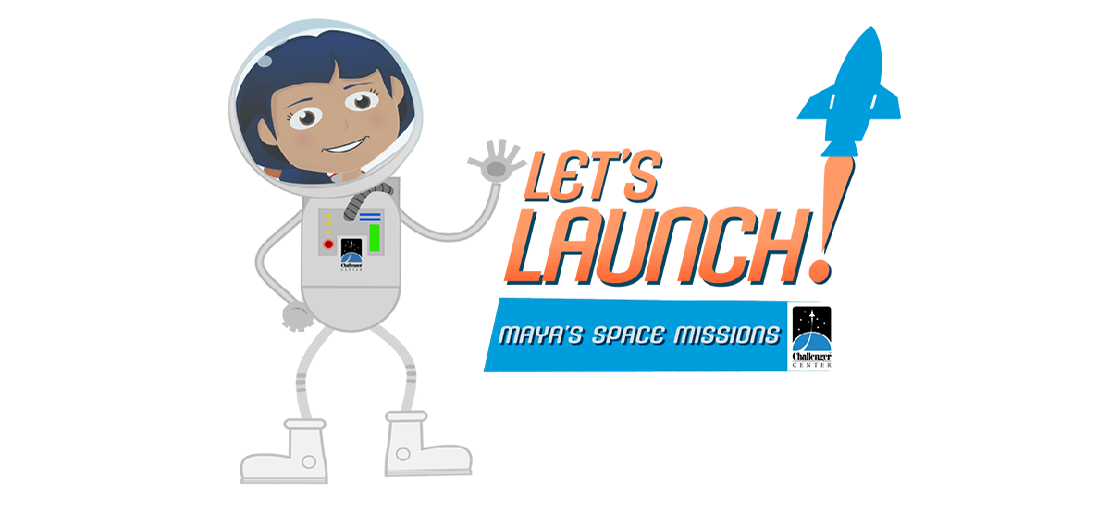 BUEHLER CHALLENGE CENTER presents Let's Launch! New Planetary Science Video Series. Join Maya and her friend B.U.D as they learn about planetary science – Mars, the Sun, Near-Earth Objects, the Moon, and the Solar System. Each course includes an 8-10-minute animated video accompanied by three lesson plans for use in the classroom. Most lessons can be completed using common household items. Younger kids may enjoy watching the videos to learn about science and space.
LIBERTY SCIENCE CENTER presents LSC In the House – offers exciting At-Home Experiments for kids of all ages. They include step by step fun science experiments. Also, learn about the galaxies in their Planetarium Online series. They are also providing a calendar of free virtual programming every week where school groups and educators can participate in programs daily. Link to digital learning to access STEM based projects.

CRAYOLA EXPERIENCE presents Creativity At Home. (Pennsylvania) Picture above. Sign up to access at-home craft and art projects. Includes crafting ideas, art tips, coloring pages and color experiments! Link
NEWARK MUSEUM AT HOME! (New Jersey) NMOA is encouraging everyone to share your art! Check Mondays for their weekly schedule of a variety of art, science, story-time series. Kids and family can create an original artwork, stargaze and explore the night sky, participate in live science sessions, sit in on Story-time, Lunch and Learn with the artists, follow along artist accompanied by art face off contests, enjoy live concerts, virtual tours and more, all throughout the week.
CHILDREN'S MUSEUM OF ART (New York City)
Enjoy children's LIVE art, music classes and activities to encourage everyone's creative development. Watch pre-recorded, how-to videos, or join in the many live classes like Music Time, Movement, and the Magic of Color. The calendar is updated often and classes are free with RSVP required.
BOSTON'S CHILDREN'S MUSEUM (Boston, MA)
Virtually walk through the museum's many rooms and floors with the Google camera and enjoy some of their online learning resources. Log on for hundreds of activities for Learning At Home.
RUTGERS GEOLOGY MUSEUM (New Jersey) Just launched a new Live Stream web series called "Ask A Geologist", a webinar held twice a week to help provide parents and educators with some exciting geology and science content. During each event, their geologist will first introduce the day's geologic topic and then answer your questions about it! Events are primarily aimed at elementary and middle school aged children, but all ages are welcome to join and learn something new! Topics vary from rocks and minerals, ocean zone, landslides, the moon, sea levels, exploring Antartica on a ship, formation of the earth, the atmosphere...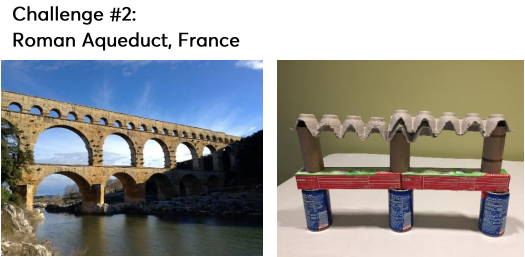 PENN MUSEUM AT HOME (Pennsylvania) Picture above "Build It" Challenge
Penn Museum At Home has launched a one-stop shop of educational resources where you'll find ways to write-your-own-name in ancient Egyptian hieroglyphs or cuneiform; Digital Daily Digs (a 3-minute pop-up talk that ""digs a little deeper"" into one artifact); online collections; At-Home Anthropology projects for kids; one-minute gallery ""tours"" to welcome new friends; informal lectures about Great Catastrophes throughout time; and teacher/parent-teacher educational resources sorted by various cultures. Go to their Pinterest boards to find traditional cultural recipes, plus arts & crafts for kids.
BATTLESHIP NEW JERSEY (New Jersey) Each day from Friday through Tuesday via Facebook, is a new STEM activity for kids. Previous activities have included making grommets, math problems to design your own battleship, science projects for structural integrity testing, and a Navajo Code word dictionary. Projects are designed to be done with materials found at home and are appropriate for school age children and their families. Sign on to their Youtube channel for virtual tours.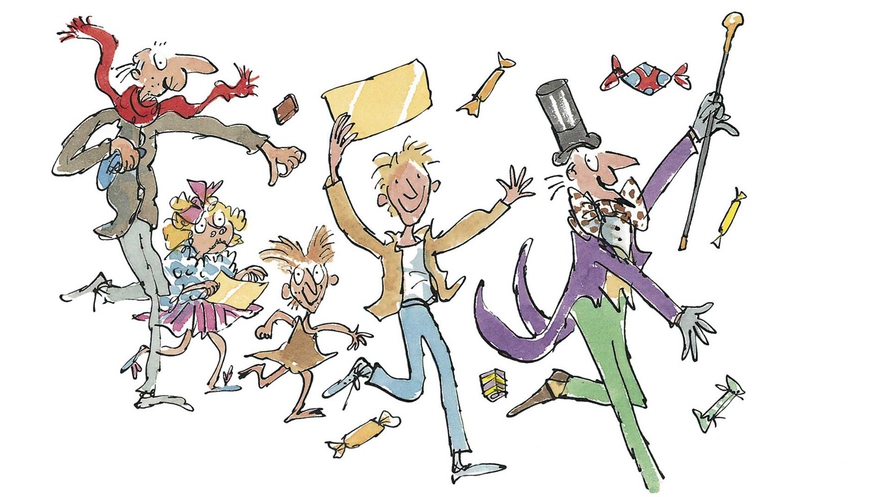 ROALD DAHL MUSEUM & STORY CENTER (United Kingdom/England) Picture above.
Explore Roald Dahl's famous stories and world, from museum at home, through glimpses of his writing hut and a peak from his notebooks where he wrote his story ideas. Then take a virtual tour of the museum, and top things off with creative ideas like: Make a Wonka Factory Machine, Make a Button for the Great Glass Elevator, and/or watch the "Make Stories" video.
If you have a science buff, here's more....
ENJOY SCIENCE & HISTORY MUSEUMS
THE INTREPID SEA, AIR & SPACE MUSEUM (New York City)
Intrepid's online learning pages lets you enjoy virtually touring the submarine Growler, the concord G-BOAD, and the museum's aircraft carrier's combat center, in addition to the museum's art collection which takes you on a journey of the world's sea, air and space history, science and service. Online Family Programs and field trips are also available certain days/times of the week on different topics like: Star Stories and Space Pudding. Check the calendar and program details often.
AMERICAN MUSEUM OF NATURAL HISTORY (New York City)
American Museum of Natural History Explore online displays exhibits and resources from one of the grandest museums in the United States. Enjoy the Museum View Virtual Tour, Guided Hall Tours, Google Arts & Culture highlights, and make sure to download their free Explorer app with additional videos, tours and insight.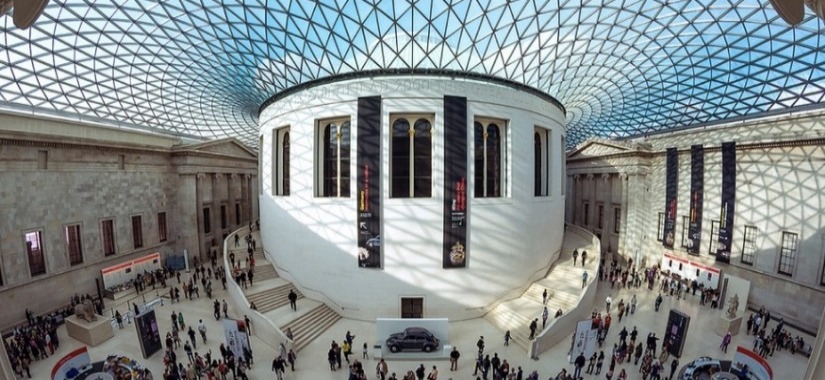 MUSEUM OF THE WORLD – THE BRITISH MUSEUM (London, England) - Picture above
Explore their website to learn all about Art & Design, Religion & Beliefs, Trade & Conflicts and much more from all over the world. Enjoy stories, art collections and virtual tours inside and outside of the Museum. Explore their online pages.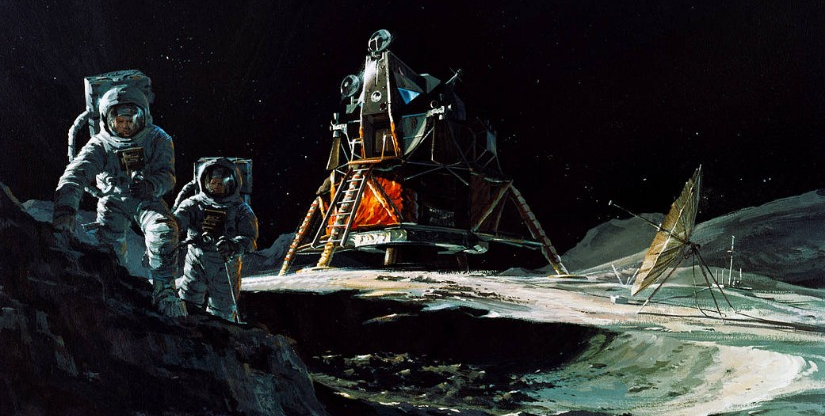 NASA GLENN RESEARCH CENTER (Cleveland, OH) Picture above.
Fabulous website filled with wonderful virtual experiences from the NASA Glenn Research Center facility. View videos, see pictures and experience testing-in-action such as the following: Virtual tour of NASA Glenn Hangar, Virtual tour of 8 x 6 Supersonic Wind Tunnel, Virtual tour of Simulated Lunar Operations Laboratory (SLOPE), and Virtual tour of Zero-G to name a few. Multiple fun links to explore.
NATIONAL MUSEUM OF UNITED STATES AIR FORCE (Dayton, OH)
Explore the world's largest aviation museum with picture galleries, virtual touring experiences, at home activities, podcasts, videos and aircraft cockpits virtual tours.
DENVER MUSEUM OF NATURE & SCIENCE (Denver, CO)
Join the Virtual Science Academy or tap into the research lab live for interactive learning and exploration with actual, working scientists. Please make certain to check the calendar specifics such as topics, date, time and appropriate grade level. Sessions are made through Zoom and free registrations are required. Link to their At Home pages.
NATIONAL WOMEN'S HISTORY MUSEUM (Alexandria, VA) Fresh, virtual resources about women's history offering Brave Girls Virtual Storytime, live-broadcast field trips, virtual workshops, and more. Make sure to check out the calendar. Link to their At Home pages.
ROYAL ONTARIO MUSEUM (Toronto, Ontario, Canada)
Join the ROM Channel for videos, podcasts, audio tours, and virtual exhibit tours. Connect to their storytime on Tuesdays at 11am and learn about great topics like Migratory Birds, the Power of Plants, and how to Wear a Toga, to name a few.
Or, if you have an artist at home, enjoy the arts...
EXPLORE ART MUSEUMS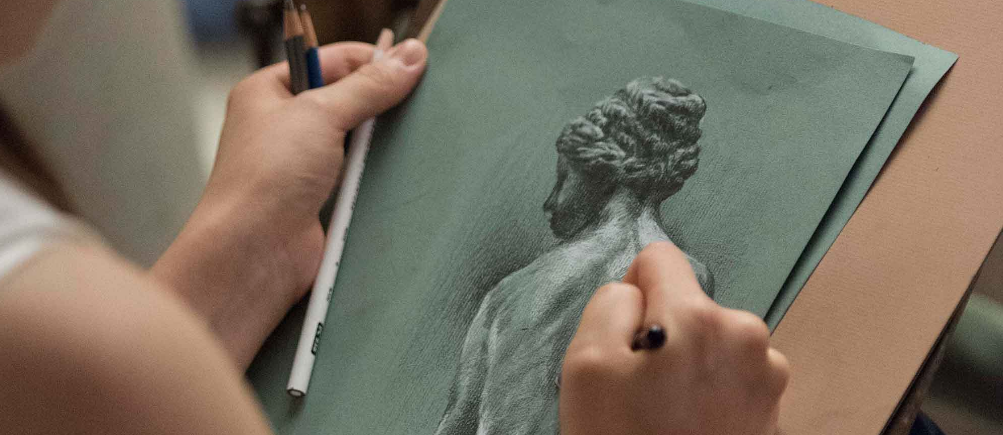 FRICK COLLECTION (New York City) Picture above
You are able to enjoy a virtual walk-through of over 200 classical works -of-art, some with stories and detailed explanations to further develop your knowledge of fine art, and through the Frick Connection, create and draw pieces of art.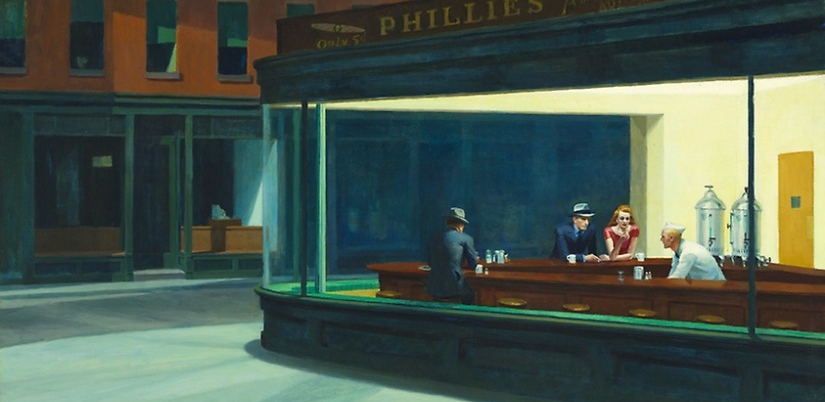 ART INSTITUTE (Chicago, IL) Picture above.
Explore magnificent art collections, videos, interactive features, audio tours, lessons, and project ideas at the Art Institute of Chicago. Learn about some of your favorite artists, pick from an extensive array of fun, themed projects, and release the great artist in you. Print out the coloring book pages of famous works of art. Go to Get Creative At Home.

BENAKI MUSEUM (Athens, Greece)
Explore the 360-degree, virtual tour of this Greek Museum boasting "one of the most beautiful neoclassical-style buildings in Athens" housing unique art collections and exhibits on all things Greek, from prehistory to the 20th century. Enjoy the art exhibits through slides and then finding them on your virtual tour.
CLOISTERS MUSEUM & GARDENS (New York City)
Take a virtual walk-through of the monasteries and gardens to admire medieval European art and architecture. View the videos.
GALLERIA NATIONALE (Rome, Italy)
Travel to Rome to experience phenomenal modern and contemporary art. Get a 360-degree, walk-through of the museum, peruse their online exhibits, and enjoy virtual tours of the museum's grounds.

GEORGIA O'KEEFE MUSEUM (Santa Fe, NM)
Download this museum's app for iphone and android to virtually tour the museum and explore the current exhibits and collections. Learn all about Georgia O'Keefe herself, partake in some creative activities, and enjoy the garden's webcam.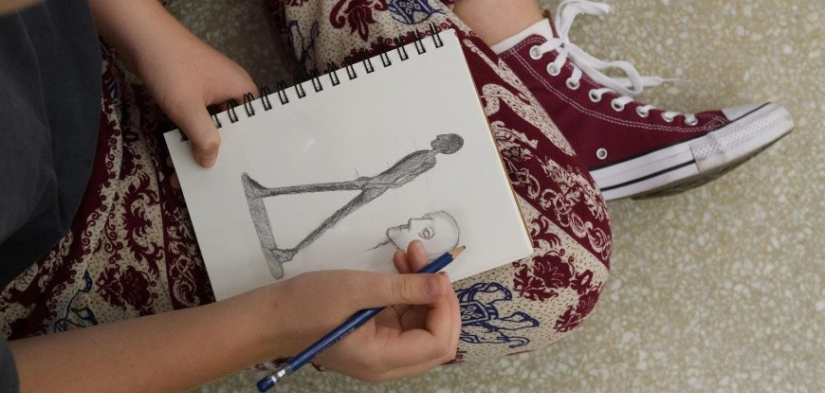 GUGGENHEIM MUSEUM (New York City) Picture above.
Admire multiple works of art and behind-the-scenes with accompanying audio and sign up for age-appropriate, virtual family tours (for kids 5 years and older) and at-home art classes. Advanced registration is necessary; check out their calendar here.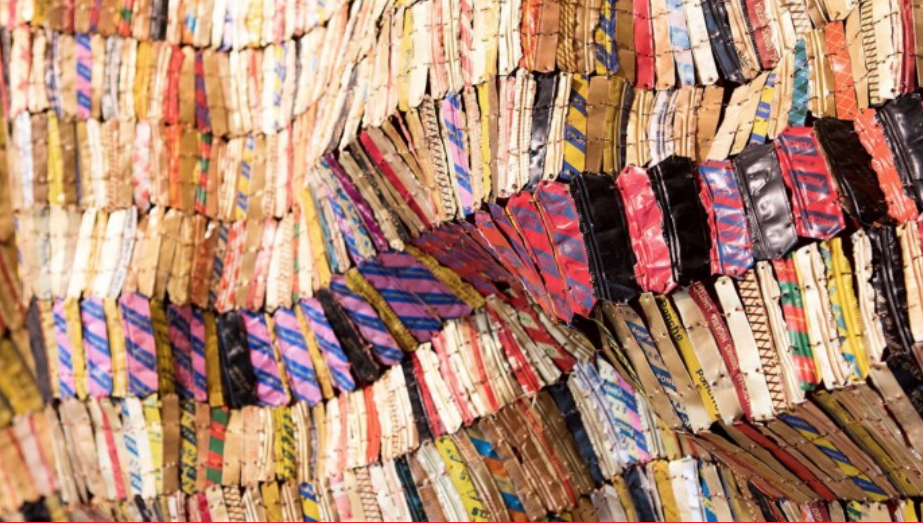 HIGH MUSEUM OF ART (Atlanta, GA) - Picture above.
Explore art through videos and other online resources with project and activity ideas. Enjoy the online collection, join the curator's book club, and make certain to check out their "Get Creative at Home" ideas.

J. PAUL GETTY MUSEUM (Los Angeles, CA)
Enjoy three millennia of art from Mesopotamia, the Michelangelo exhibit, multiple collections, as well as a detailed account of the museum's behind-the-scenes conservation efforts. Transport yourself through their virtual gallery tour, and explore some of their scholar programs and research projects. Link to their digital resources for online learning.

LOS ANGELES COUNTY MUSEUM OF ART (Los Angeles, CA)
Considered one of the largest museums of the western United States, the LA County Museum of Art is offering short films, exhibition walkthroughs, online courses & lectures, audio soundtracks, live recordings, and documentaries from the comfort of your own home. There is so much to explore, including their 360-degree virtual tour. Watch, learn and play.

LOUVRE MUSEUM (Paris, France) Picture above
Virtually view and tour this amazing museum's rooms and exhibits like the Advent of the Artist, Egyptian Antiquities, the Remains of the Louvre's Moat, and the Galerie d'Apollon, to name a few. It's a special opportunity to experience one of France's treasures without the hassles of travel. Go to their Youtube channel.
METROPOLITAN MUSEUM OF ART (New York City)
The Met 360 Project uses spherical technology allowing you to virtually visit this museum like no one has before. Experience walking through its halls at different times of the day with multiple camera angles. View areas like the Great Hall, the Cloisters, the Temple of Dendur, Met Breuer, Charles Engelhard Court as well as the Galleries. See their COVID-19 pages for audio guide, guided tours, and latest videos.

MOMA - Museum of Modern Art (New York City)
Enjoy NYC's finest modern art collection virtually through their video exploration of a few collections and artists. Examine numerous pictures of exhibits and try your hand at their wonderful family at-home projects and activities, family art making, Go to their youtube channel. Dive into their learning website.
MUSEE d'ORSAY (Paris, France) Oui! Oui! How exciting it is to be able to virtually travel to such a wonderful city as Paris! Explore and enjoy walking through this famous museum while admiring some of the most amazing masterpieces and collections from master artists like Monet and Rembrandt.
MUSEO FRIDA KAHLO (Mexico City, Mexico)
Admire collections of Latin American art as well as the ability to virtually tour the gardens, the studio, the temporary exhibit, as well as the kitchen exhibition.

SMITHSONIAN NATIONAL MUSEUM OF NATURAL HISTORY (Washington DC) Picture above.
Self-guided, room-by-room virtual tour of this great museum. Explore current and past exhibits, as well as the support center and research stations. Sign onto their Live Video webinars (great for kids). See their calendars for daily events for young kids to teenagers and the entire family. See their featured exhibits.

TATE MODERN Andy Warhol Exhibit (London, England)
A retrospective of Andy Warhol, his life, and his art with over 100 pieces exemplifying his identity and strong commitment to the LBGTQ community. Go to the walking tour.
VAN GOGH MUSEUM (Amsterdam, Netherlands)
Travel all the way across the ocean to experience this wonderful museum through games, lessons and stories. Learn all about Van Gogh, explore some of his most popular pieces, view some videos, watch movies about his life, take a 4k tour of the museum, and try your hand at your own masterpiece. We bring the museum to you.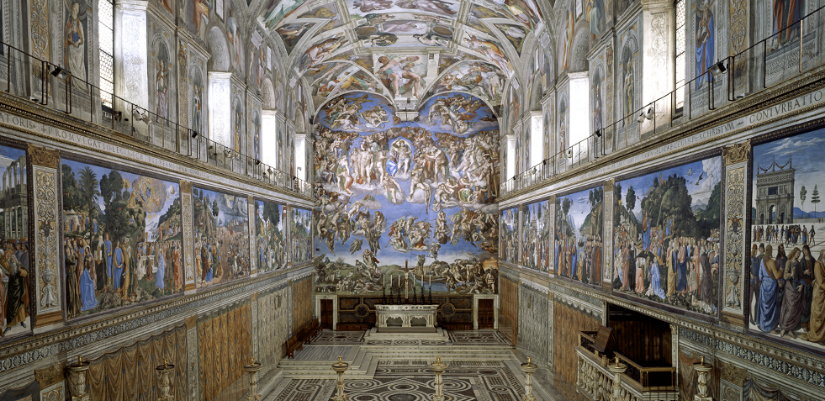 VATICAN MUSEUMS (Vatican City, Rome, Italy) Pictured above: The Sistine Chapel
Walk through a plethora of the most amazing, historical architecture. Virtual tours and videos are available for: The Sistine Chapel, Niccoline Chapel, Christian Museum, Chapel of Urban VIII, Raphael's Rooms, and so many more.
WHITNEY MUSEUM OF AMERICAN ART (New York City)
Explore 20th century American art virtually. Take a tour of the museum's first floor every Sunday at 2pm, check out their many online collections, some with audio guides, or participate in multiple online discussions where artists, curators, writers, and scholars share their insights. A special section for young, inspiring artists with art projects and challenges, activity guides, and an audio tour, especially for children aged 6-10, is also there to enjoy. Link.
_____________________________________________
For more remote learning, go to our virtual pages.