Fall Brings New Colors and Family Friendly things to do
This is one of my favorite seasons. Fall brings new colors, new friends, new school schedules, a great holiday – Halloween, and of course a whole new set of things to do. The sky is a crisp, clear blue, the temperatures are refreshingly brisk, and the trees are awash with color. So how can we help our kids get outdoors and take advantage of what this amazing season brings. Fall is the perfect time to get out and enjoy the fall fun activities.

Here are fun arts-and-crafts projects, festive celebrations and cool activities and things to do. Our list of 103 fall activities for kids has something for everyone!

1. It's pumpkin picking season! Visit a pumpkin patch. Ask the kids: "Is a pumpkin a fruit, vegetable or something else?"

2. Have a pumpkin carving party. Vote on what kind of face should be carved….sad, happy, creepy, scary.

3. Decorate pumpkins with paint, markers or stickers.

4. Enter your decorated pumpkin into a local contest, or have your own contest!

5. Toast the pumpkin seeds from your carved pumpkin.

6. Then take the guts and seeds out and make pumpkin slime with seeds.
Image

7. Go apple picking! Visit Riamede Farm in Chester, a quaint apple orchard. Wander among 34 varieties of apples. Go early as Apple ripening season begins first week in September. Which is your favorite type?

8. Make a classic apple crisp.

9. Have an apple cider "tea" party or tea party at Parteaz.

10. Bake apple chips.

11. Make an apple stamp.

12. Bob for apples.

13. Make Crock-Pot or Instant Pot applesauce.

14. See the fall foliage. Go on a family hike at NJ Botanical Gardens, Allaire State Park, High Point State Park, Round Valley Recreation Area, or Central Park to name a few. Go on a color walk, gathering outside treasures in yellow, orange, red and brown.

15. Play "I Spy" during a nature walk. So many free and fabulous nature centers, parks and outdoor spaces in NJ.

16. Make handprint leaves.

17. Jump into a leaf pile.

18. Create leaf rubbings.

19. Collect and identify leaves.

20. Press leaves into a photo album.

21. Pick up leaves in the yard.

22. Visit one of many farms … see our list for Apple days, Apple Fest, Fall Festivals

23. Sip on fresh apple cider and apple cider donuts.

24. Make a necklace with Halloween-colored beads.

25. Visit a 6 acre corn maze - Lupardi's Nursery in Closter. Visit their Fall Fun day with tractor pulled wagon hayrides, pumpkin picking, slide down a 30ft tree house slide, feeding zoo, haunted greenhouse, and mini maze.

26. Farm Fall Festival @ Synder's Farm in Somerset with pumpkin moon bounce, corn maze, hay bale maze, corn boxes, potato sack slide, pedal karts, hay bale activity center, food, music.

27. Navigate a corn maze and test your directional sense. Farms get more creative each year with the designs. Also look for a hay bale maze for younger ones.

28. Test Your Skills at a Pumpkin Slingshot - Who doesn't love putting a pumpkin into a sling shot and launching it 25 feet in the air? The kids (and Dad too!) will get a big kick out of it.

29. Make Your Own Scarecrow – Pick up a hay bale or use leaves. Dig out an old shirt and overalls, and stuff it until firm. Add a pumpkin head and you've got a great fall decoration.

30. Dig in a Corn Pit – Great alternative to a sand box for the young ones. They fill a big area with corn kernels and have a variety of toys available.

31. Visit the Animals – Take a pony ride or pet one of the many animals on the farm.

32. Go to the Zoo. From the Bronx Zoo, Turtle Back Zoo, Bergen County Zoo, Popcorn Zoo…check out our zoo list.

33. Get prehistoric! There's even Dinosaurs lurking around…hint, they're at the Bronx Zoo's Dinosaur Safari.

34. Or see the dinosaurs at night…check out Field Station Dinosaurs in Bergen County.

35. Visit a camp site. Spring Lake Day Camp of Ringwood, NJ has a huge fall fest on Oct 6. Pumpkin painting, hay rides, petting zoo, zip line, ropes course and learn about their camp. 973.831.9000 RSVP by Oct 2nd.

36. Preregister for the upcoming FREE 2020 camp fairs at www.njcampfairs.com.

37. Hit the street fairs, and chow down at one of many September fall festivals. See list.

38. Celebrate Autumn at the Family Fall Festival at Essex County Environmental Center. Lots of hands-on nature games and crafts. Go see the Tee Pee there. Sep 28.

39. Enjoy Edison's Fall family spectacular on Sep 28, with 2 stages of live music, craft vendors and more.

40. Walk around the fabulous Morristown Festival on the Green, Sep 29.

41. Go to Mercer County's Italian American Festival showcasing Italian delights, live entertainment plus lots of traditional fun and food! Sep 27-29.

42. Create a holiday centerpiece out of gourds.

43. Cook with the family. Teach your kids to cook.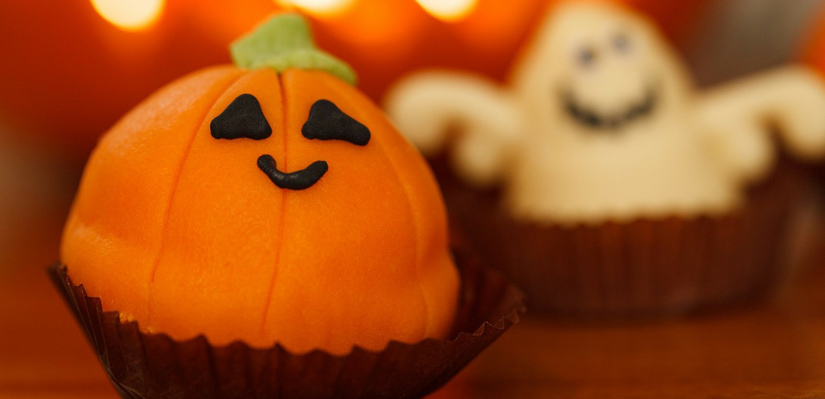 44. Bake seasonal cookies together.

45. Make pumpkin ice cream.

46. Take a bike ride with the family.

47. Collect acorns and paint faces on them.

48. Make Halloween costumes to coordinate the family.

49. Then schedule an outdoor family photo shoot.

50. Have a neighborhood costume parade.

51. Attend a locally sponsored Halloween party, or just walk around the neighborhood.

52. Make Halloween cards.

53. Decorate trick-or-treating bags with spooky faces.

54. Decorate your yard with hay bales.

55. Make your house the scariest one on the block. Decorate your heart out!

56. Get spooked at a haunted house. See our scary list of things to do.

57. Visit the free family friendly museums. There are 20 listed here.

58. Visit places to see or learn about fish? There are 10 aquariums listed here.

59. Plan a field trip for kids? Flip through the Guide here.

60. Visit NJ's Harvest Festivals.

61. Paint festive pots and then arrange autumn flowers.

62. Make squirrels out of toilet paper tubes.

63. Enter 2 Win tickets from njkdsonline.com/win

64. Make hot chocolate with marshmallows.

65. Host a make-your-own-pizza party.

66. Find the 250 things to do at Crystal Springs Resort.

67. Find all the free stuff on our website.

68. Find kids eat free list.

69. Use white tissues, a black marker and rubber bands to make miniature ghosts.

70. Wrap your kids up with tissue paper and make them into zombies.

71. Play hide-and-seek with glow sticks.

71. Set up a fire pit and tell ghost stories.

72. Go STEM. See our list of top STEM activities.

73. Make s'mores outside.

74. Play Ghost in the Graveyard.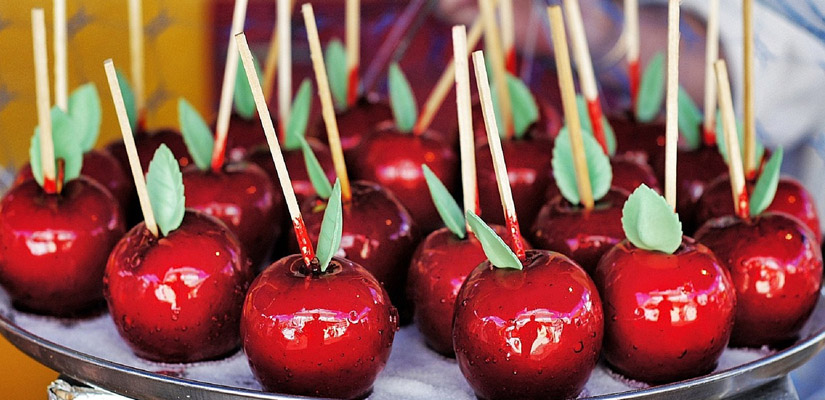 75. Make caramel apples.

76. Host a fall- or Halloween-themed scavenger hunt.

77. Make apples out of pipe cleaners.

78. Play on indoor trampolines.

79. Visit an arboretum.

80. Read some of these autumn-themed children's books.

81. Play board games.

82. Go on a date night!

83. Make owls out of brown paper lunch bags.

84. Make owls out of toilet paper rolls.

85. Go stargazing.

86. Make stamps out of wine corks.

87. Draw a tree trunk and use your wine cork stamps to paint leaves.

88. Collect pine cones to decorate a mantle or tabletop.

89. Plant spring bulbs.

90. Make spider decorations using black construction paper and googly eyes.

91. Tell stories by the fireplace.

92. Trace a tree pattern by placing a piece of paper on the trunk and rubbing a colored pencil over it.

93. Use pumpkin-shaped cookie cutters to make festive gelatin.

94. Plant an indoor herb garden.

95. Make fall teepees.

96. Make a classic handprint turkey.

97. Build a leaf fort.

98. Create pine cone birds using craft feathers and googly eyes.

99. Make Rice Crispy treats with pumpkin puree.

100. Make personalized Thanksgiving place mats for your whole family.

101. Create a paper plate apple.

102. String popcorn and cranberries into garlands for decorating.

103. Create a thankfulness tree for your dining room and fill each leaf with something you feel grateful for.