Fall Fun Family Activities 2022, Apple Picking, Pumpkin Picking, Corn Mazes and more...
Autumn is here and it's the perfect time to head out to local New Jersey farms for fun children's activities and Fall Festivals. Family friendly hay rides are always a hit. Go to U-Pick farms for apple picking and pumpkin picking. Try to find your way out of a corn maze. Bring home Jersey fresh fruits and vegetables, apple cider, apple cider donuts, pumpkin pies, and more! Please check with venue for admission fees, weather changes, and safety rules. Also see NJ Kids things to do this Fall.
Farm Activities happening in North New Jersey:
Oasis Family Farm - Fall Time Fun
Fall 2022, Sept through Oct. Your "agritainment" destination for outdoor Fall Family Fun. Enjoy kid-friendly pumpkin picking, Kids FunZone play area, animals, and more! Stop by for farm fresh local produce. Tickets available at farm. 3 Circle Drive, Robbinsville, NJ, oasisfamilyfarm.com
Secor Farms
Mid Sept-Oct. Go pumpkin picking in the pumpkin patch, make your way out of a corn maze, or go on a wagon hayride. See Fall decorations all around the farm. Explore the farm's market for apples, treats, apple cider, pies, donuts, candy apples, and more! 85 Airmont Ave, Mahwah, NJ, secorfarms.com
Wightman Farms
Starting Mid-Sept, Sat & Sun only. Ultimate Fall farm experience for the whole family! Hayrides, apple picking, pumpkin picking, and corn mazes. Stop by Wightman's market for fresh local produce and treats. 1111 Mt. Kemble Ave, Morristown, NJ, wightmanfarms.com
Alstede Farms
Starting Sept, pick your own apples, pumpkins, tomatoes and more! Fun family farm activities, general wagon tours, special Harvest Moon wagon rides, corn mazes, live entertainment, and more! Purchase Tickets in advance. 1 Alstede Farms Lane, Chester NJ, alstedefarms.com
Conklin Farms U-Pick
Opening Sept 24, 2022. Regular hayrides and haunted hayrides (ages 10+) offered on Sat & Sun only. U-Pick pumpkins, farm animals, corn maze, snacks, and barn store. 65 River Road, Montville, NJ, conklinupick.com
Donaldson Farms
Opening Sept 24-Oct 30, 2022. Put on your comfortable walking shoes and venture into a 9 acre Corn Maze! Pumpkin Picking, pony rides, Hayrides, group visits, birthday parties and more! Check out the farm store filled with fresh baked pies, dairy, apple cider donuts, candy apples and more! 358 Allen Road Hackettstown, NJ, donaldsonfarms.net
Fairfield Farms And Greenhouses
Opening 3rd week of Sept. Fall family friendly activities include hayrides, pumpkin picking, corn maze, rope maze, pumpkin slingshot, rope maze, and farm animals. 177 Big Piece Rd, Fairfield, NJ, fairfieldfarms.net
Heaven Hill Farm - Great Pumpkin Festival
Sept 17-Nov 6, 2022. One of the largest Fall Festival in Northern New Jersey. Admission includes many activities: Tractor Hay Ride through fields, Corn Maze, Pig races, Farm animals, The Canine Stars Stung Dog Show, Barnyard sports, Corn bag toss, Skee-Ball, Giant Straw Bale Pyramid, and more! Buy your tickets online. Don't forget to bring home a pumpkin ($). 51 State Route 94, Vernon, NJ, heavenhillfarm.com
Ort Farms
First week of Sept, Apple picking season starts. Starting late Sept, usher in the Fall season in Morris County with hayrides to the pumpkin patch, corn maze, farm animals, pony rides, and more! 25 Bartley Rd, Long Valley, NJ, ortfarms.com
Riamede Farm
Opening Aug 25, 2022, this olde time apple orchard sits on a 68 acre farm where you pick your own apples. Check for varieties and ripe schedule - Macoun, Ida Red, Golden Delicious, Empire, Fuji, Gala, Mcintosh and more! Dwarf trees are the perfect height for little kids to pick apples. Wagon rides through the orchard only on weekends. Head to the pumpkin patch to find your perfect pumpkin.122 Oakdale Rd, Chester, NJ, riamedefarm.com
Stony Hill Farms - Fall Fun
Sept 3rd-early Nov. U-pick apples and pumpkins available daily. The Maze Park attractions include a giant corn maze, pumpkin patch, hay rides, trike rides, rope maze, gemstone mining, games, and delicious treats! Buy your tickets in advance. 15 North Rd, Chester, NJ, stonyhillfarms.com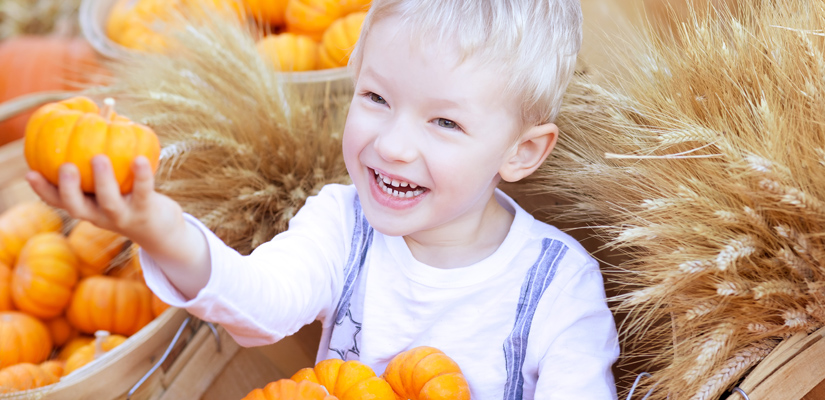 Farm Activities happening in Central New Jersey:
Snyder's Farm - Fall Festival
Oct 1-23, 2022, Weekends Only, 11AM-6PM. Celebrate Fall with U-pick pumpkin picking, hay rides, corn maze, big slide, haybale activities, funny face cutouts for photos, food, music, and more! 586 South Middlebush Rd, Somerset NJ, snyders-farm.com
A. Casola Farms - Fall Fest
Mid-Sept to Oct. Pumpkin Picking, Wagon Rides, Corn Mazes, Farm Animals, Face Painting, and more! 178 Highway 34 & Schanck Rd, Homdel, NJ, acasolafarms.com
Califon Orchard
Califon Farm Market & Orchard (part of Melick's Town Farm) - Pick your own apples, pumpkins, and flowers. Enjoy scenic hayrides most weekends from Sept into the first week of Nov. Activities include tractor wagon rides, fresh apple cider tastings, tractor tire playground, corn maze, and more! 472 County Rd 513, Califon, NJ, melickstownfarm.com
Happy Day Farm
Fall Harvest 2022: Sept 10th-Oct 30th. Family farm fun for the whole family! Corn maze, sunflower picking, local honey, and sweet maple syrup. Tug-O-War, pumpkin picking, hay mountain, cornhole, Tilt-A-Maze and many more activities! Food concessions available. Buy your tickets online. 106 Iron Ore Road Manalapan, NJ, happydayfarmnj.com
Oldwick Cider Mill and Orchard
Mid Sept - early Nov. Hop aboard one of the free wagon rides on weekends and tour the beautiful countryside of the cider mill. Visit the cider mill to see how fresh picked apples are pressed into a delicious blend of pure apple cider. Pick your own apples. 19 King St. Oldwick, NJ, melickstownfarm.com
Terhune Orchards - Family Fun Fall Weekends
Sept 17-18 through Oct 29-30, 2022, Sat & Sun only. Celebrate the Apple Harvest and the Fall season with favorite farm activities - cornstalk maze, pedal tractor area, music, painting pumpkins, Adventure Barn Show, and nature trails. 330 Cold Soil Rd, Princeton NJ. Pick-Your-Own Apples and Pumpkins! Apple Orchards are located at 13 Van Kirk Rd, Princeton NJ, terhuneorchards.com
Von Thun's Farms - Fall Festival Weekends
Starting Sept 17-Nov 1, 2022, weekends only. Kick-off to Fall with fresh air and outdoor fun. Pick-your-own apples & pumpkins, hayrides, large corn maze, over 20+ farm activities & attractions. Browse through farmers market for fresh goodies. 2 farm locations to choose from for Fall Fun, South Brunswick NJ and Washington NJ, vonthunfarms.com
---
Looking for South Jersey Apple Picking Farms?
If you're further down South Jersey, here's our top list of Apple Picking Farms in South Jersey and their events!