Fall Fun Family Activities 2019, Harvest Festivals, Corn Mazes and more...
Autumn is here and it's a perfect time to head out to local New Jersey farms for fun kids activities and Fall Festivals. Family friendly hay rides are always a hit. Keep your eyes peeled for selecting perfect pumpkins from the pumpkin patch. Pick apples right off the apple trees and try to fill your basket to the top. Find your way out of corn mazes, always a big draw for children of all ages. Bring home apple cider, apple donuts, pumpkin pies, and many other NJ farm fresh fruits and vegetables.
Lupardi's Nursery - Family Fall Fun
Weekends only, September 21, 2019 - October 27, 2019, 10AM - 5PM
Fall fun with tractor pulled wagon hayrides, make your way through a 6 acre corn maze, pumpkin picking, slide down a 30ft tree house slide, see piglets, goats, & sheep at our feeding zoo, wander through a haunted greenhouse, mini maze for young kids. 75 Blanch Ave, Closter, NJ, 201.768.0017, lupardisnursery.com
Riamede Farm
Opening August 29, 2019
Pick your own apples. 34 varieties: Golden Delicious, Empire, Fuji, Gala, Macintosh and more! We have dwarf trees, which allow even the littlest kids to reach out and pick apples. Take a hayride through the orchard and out to the pumpkin patch. Picking cherry tomatoes available. 122 Oakdale Rd, Chester, NJ, 908.879.5353, riamede.com
Secor Farms
Mid September 2019 - End of October 2019
Take a scenic farm tour on a hayride. We have willow trees, pumpkin patch, corn maze, and apple trees. Plenty of Fall treats and decorations. Visit animals at the petting zoo. Take memorable photos of "How Tall This Fall" and face cut outs scattered around the farm. Younger children can make their way through a hay maze and play with toy tractors in corn boxes. 85 Airmont Ave, Mahwah, NJ, 201.529.2595, secorfarms.com/fall
Snyder's Farm - Fall Festival
September 28, 2019 - October 27, 2019, Weekends, 11AM-6PM
Celebrate Fall with a Hay Ride to the festival site. Pumpkin picking, pumpkin moon bounce, corn maze, hay bale maze, corn boxes, potato sack slide, pedal karts, hay bale activity center, food, music, and more! 586 South Middlebush Rd, Somerset, 732.496.0441, snyders-farm.com
Wightman Farms
September 2019 - October 2019, weekends only
Ultimate Fall farm experience! We offer hayrides, pumpkin slingshot, pick your own apples, and a hay maze. Stop by our market for local produce and treats. 1111 Mt. Kemble Ave, Morristown, NJ, 973.425.9819, wightmanfarms.com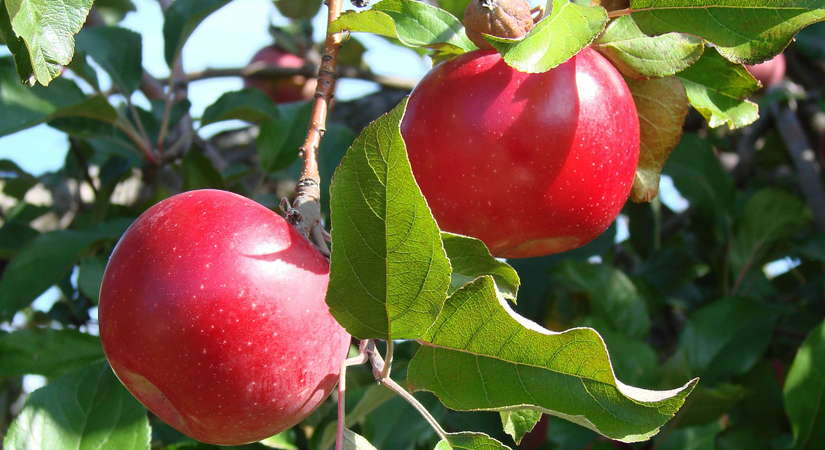 Delicious Orchards - Apple Fest 2019
Saturday & Sunday, September 7-8, 2019, 11AM-4PM
Apple Fest featuring antique cars on display, fun games, local vendors offering product samplings, prizes, live music, and of course, plenty of apples. 320 Route 34 South, Colts Neck, NJ, 732.462.1989
Fall Family Day At The Stickley Museum At Craftsman Farms
Saturday, September 21, 2019, 12PM-4PM
Celebrating Fall Harvest with hayrides around the grounds, pumpkin painting, indoor and outdoor scavenger hunts, and craft activities. Families can stroll through the museum Open House. 2352 Route 10 West, Parsippany, NJ, 973.540.0311
Fosterfields Living Historical Farm - Fall Harvest Festival
Sunday, September 15, 2019, 12-5PM
Country fair with wagon-rides for scenic tour of the farm, watch blacksmith demos, learn to churn butter, see farm animals, and participate in various hands-on farm activities. Live music, food, and dance. 73 Kahdena Rd, Morris Township, NJ, 973.326.7645
Historic Longstreet Farm - Harvest Home Festival
Sunday, September 29, 2019, 11AM-5PM
FREE. Go back in time and experience an old-fashioned country fair. Featuring fun wagon rides, games, live entertainment, pie eating contests, and craft demonstrations. 44 Longstreet Road, Holmdel, NJ, 732.946.3758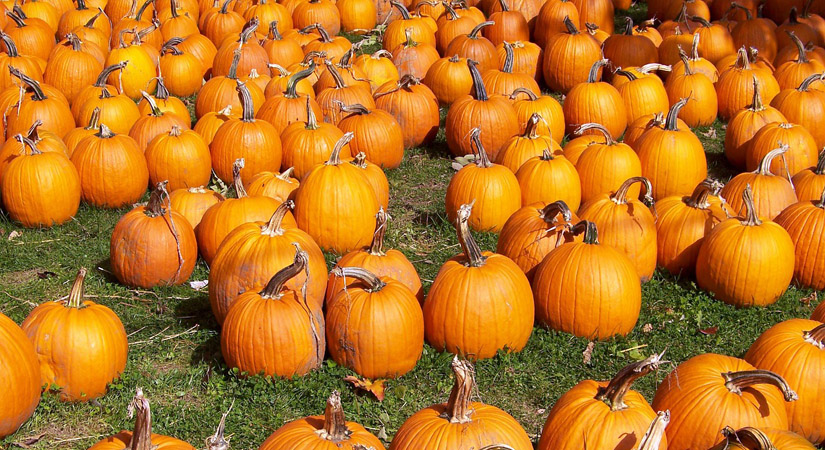 A. Casola Farms - Fall Fest 2019
September 15, 2019 - October 31, 2019
Pumpkin Picking, Haunted Hayrides to a Haunted Greenhouse, Corn Mazes, House of Horror, Cowboy Shows, Petting Zoo, Face Painting, Wild West Show. 178 Highway 34 & Schanck Rd, Homdel, NJ, 732.332.1533
Alstede Farms
September 2019 - October 2019
Pick your own apples, pumpkins, tomatoes and more! Fun farm activities, wagon rides, pony rides, corn kingdom, mazes, and live entertainment. 1 Alstede Farms Lane, Chester, NJ, 908.879.7189
Conklin Farms U-Pick
Opening September 2019
U pick pumpkins, hayrides, farm animals, corn maze, barn store, snack shack. 100+ pound giant pumpkin slingshot game. 65 River Road, Montville, NJ.
Fairfield Farms And Greenhouses
Starting Third weekend of September 2019
Weekend hayrides, Fall family friendly activities include The Tower Slide, hayrides, pumpkin picking, corn maze, rope maze, farm animals. 177 Big Piece Rd, Fairfield, NJ, 973.227.1011
Heaven Hill Farm - Great Pumpkin Festival
September 14, 2019 - November 3, 2019
Largest Fall Festival in Northern New Jersey. Theme of "Down on the Farm". Admission includes over 30 activities: 10 acre Maize Quest Corn Maze, carnival rides, pig races, pony rides and more! Don't forget to pick your own pumpkin. 51 State Route 94, Vernon, NJ, 973.764.5144
Norz Hill Farm & Market - Fall Festival
Weekends September 2019 & October 2019
Take a tour of farm, plenty of Fall activities: hayrides, u-pick pumpkins, 5-acre corn maze, pony rides and more. 116 South Branch Rd, Hillsborough, NJ, 908.371.2697
Stony Hill Farms - Corn Maze & Fun Park
August 31, 2019 - November 10, 2019
10-acre corn maze, barnyard board games, rope maze, tile maze, gemstone mining, and Noah's Ark playground. U-pick apples and pumpkins available on weekends. 15 North Rd, Chester, NJ, 908.879.2908
Terhune Farms - Apple Days Fall Harvest Festivals
Weekends in September 2019 & October 2019; Starting September 14th
Celebrate the Apple Harvest and Fall. See our Adventure Barn show. Fill your day with favorite farm activities - corn maze, wagon rides, barnyard, animals face painting, pumpkin painting, and more. Pick-Your-Own Apples and Pumpkins! 330 Cold Soil Rd, Princeton, NJ, 609.924.2310
Vonthun Farms - Fall Family Fun
Weekends Starting September 21, 2019
Pick-your-own pumpkins & apples, hayrides, large corn maze, over 35+ farm activities & attractions. Munch on our 'farm fresh' goodies or browse farmers market. 519 Ridge Rd, Monmouth Junction, NJ, 732.329.8656