Top 10 Zoos to see Amazing Animals
Do your kids love animals? Go visit zoos in the Greater New Jersey, New York and Philadelphia areas. Spend a day learning all about animals and their habitats. Featuring plenty of outdoor and indoor animal exhibits. So many different animals to see, from tigers, lions, bison, polar bears, monkeys to reptiles, birds and more!
Bronx Zoo
The Bronx Zoo is one of the best zoos in the New York and New Jersey area. New for 2019 is the Dinosaur Safari ride: travel back in time and learn about dinosaurs of the past and animals of the present. Many areas of the Bronx Zoo to explore: Congo Gorilla Forest, Jungleworld, African Plains, Mouse House, World of Birds and much more. Children's Zoo - come and greet farm animals like donkeys, goats and sheep. Great fun and something to see for everyone! 2300 Southern Boulevard Bronx, NY, 718-220-5100.
Bergen County Zoological Park
The Bergen County Zoo is suitable for young children. This zoo has animals, seasonal train rides, carousel rides and Pony rides. Showcase animals include elks, sloths, monkeys, and bobcats. See birds such as eagles, ducks and condors. Reptiles range from alligators, turtles, lizards to frogs. 216 Forest Avenue, Paramus, NJ. 201-262-3771.
Cape May Zoo
Down by the Jersey Shore is the Cape May Zoo. FREE admission every day. With over 550 inhabitants and 250 species, there are lots of animals to see. Learn about lions, bisons, cheetahs, monkeys, giraffes, elks and zebras and much more. Great for groups, scouts, families and especially kids of all ages. 707 Route 9 North - Cape May Court House, NJ, 609-465-5271.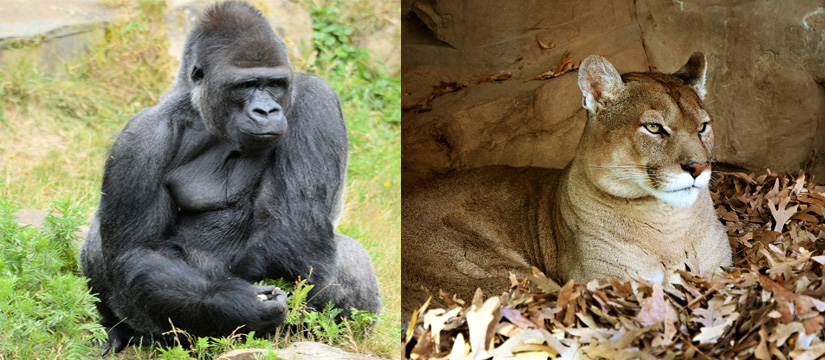 Central Park Zoo
Located right in the heart of New York City is The Central Park Zoo. It has just the right amount of animals for young kids and toddlers to see. There are snow monkeys, grizzly bears, red pandas and snow leopards, sea lions and penguins. The Tisch Children's Zoo has potbellied pigs, sheep and goats. 64th Street & 5th Ave, New York, NY, 212-439-6500.
Cohanzick Zoo
Cohanzick Zoo is a small FREE zoo and home to over 100 animals. See tigers, black bears, owls, turtles, Macaw, hawks, foxes and more! 45 Mayor Aitken Drive, Bridgeton, NJ, 856-453-1658.
Lakota Wolf Preserve
One of a kind animal sanctuary is the Lakota Wolf Preserve. It's home to wolves, foxes and bobcats. Provides educational Wolf Tours, Wildlife and Wolf Photography. 89 Mount Pleasant Rd, Columbia, NJ, 908-496-9244.
Lehigh Valley Zoo
Amazing wildlife experience at the Lehigh Valley Zoo, located in the heart of the Trexler Nature Preserve. Great animal fun with over 340 animas to see: birds, reptiles, amphibians, mammals, zebras, snowy owl, bobcat, vultures, bisons, penguins, and more! The education department offers six different "Close Encounters of the Wild Kind" with animals such as African Penguins, Birds of Prey, Exotic Birds, Three-banded Armadillos, and Linneaus Two-toed sloth. School field trips, scouts trips, and summer camps also available. 5150 Game Preserve Road, Schnecksville, PA, 610.799.4171
Philadelphia Zoo
42 acres, oh my! The Philadelphia Zoo is a wonderful place to visit. Check out cute zoo babies. Explore mammals, reptiles, bears, big cats, monkeys, birds and more! The Outback Outpost exhibit features Australian animals such as the red kangaroo and emu. 3400 W Girard Ave, Philadelphia, PA, 215-243-1100.
Popcorn Park Zoo
A special place, Popcorn park serves as a refuge for wildlife in the Pine Barrens section of Southern New Jersey. Each animal is a rescue animal and has a unique background story. See cougars, bobcats, deer and black bears. Farm animals include horses, sheep, potbellied pigs, and goats. 1 Humane Way, Forked Way, NJ, 609-693-1900.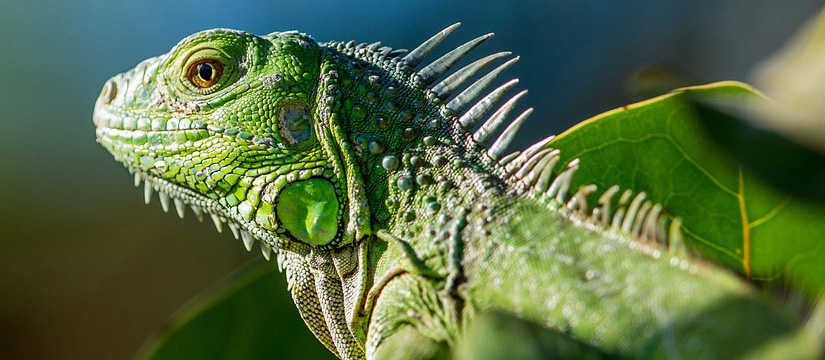 Turtle Back Zoo
Mid size Essex County zoo with walkable pathways for mommies and strollers. Turtle Back Zoo is good for kids of all ages. Many animals to see. There is a Reptile House, Touch Tank, Essex Farm, small Aquarium and a petting area. For a small fee, ride their Special Endangered Species Carousel or saddle up for a Pony Ride. Fun playground within the zoo with climbing areas and replica dinosaurs. 560 Northfield Ave, West Orange, NJ, 973-731-5800.
For more places to see animals, link here!