Kick Off Fall with Spectacular September Festivals
Start the Fall 2019 season with some fantastic September Festivals the whole family can enjoy. The air is a bit cooler and the leaves are starting to change colors. Fall into fun with your pick of seafood festivals, harvest festivals, art fairs or local street fairs. Check NJ Kids Calendar for more events.
Wildwood Block Party & Music Festival
Sun, September 1, 2019, 11AM-11PM
FREE. Wildwood family festival with games, rides, live entertainment, food and crafters. Fox Park/Ocean Ave, Wildwood, NJ.
St. Bartholomew UNICO Italian Festival
August 30, 2019 - September 2, 2019
Traditional Annual Labor Day Italian Feast honoring San Nicola di Bari, the patron saint of the town of Montazzoli, Italy. Great family event with nightly live music, rides and games. Find great food including favorites like pizza, pasta, zeppoles, clams, and calzones. 2032 Westfield Ave, Scotch Plains, NJ.
Scandinavian Fest
Sun, September 1, 2019, 10AM
An outdoor event celebrating the music, food, crafts, arts, and traditions of the Nordic countries of Denmark, Estonia, Finland, Norway, and Sweden. Kids activities, clowns, dancing, and Viking games. Vasa Park, Budd Lake, NJ. scanfest.org
Riverdale's Annual Labor Day Street Fair
Mon, September 2, 2019, 10AM-5PM
Riverdale Street Fair with fun games, kiddie rides, yummy food and treats, live music and entertainment. 91 Newark Pompton Turnpike, Riverdale, NJ.
Downbeach Seafood Festival
Sat, September 7, 2019, 11AM-7PM
Seafood culinary delight. Downbeach Seafood Festival is for family foodies who like to chow down on clams, calamari, oysters, ahi, and more! Food vendors, kids play zone, touch tank, crab cake eating contest, live entertainment. Ski Beach @ Dorset & Burk Aves, Ventnor, NJ.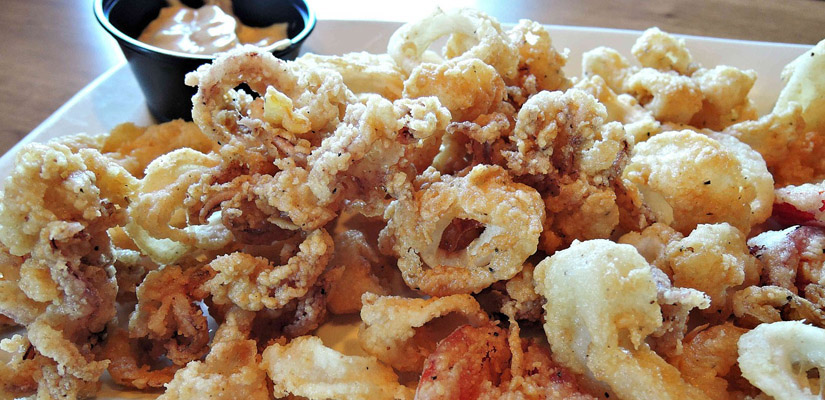 Delicious Orchards - Apple Fest 2019
Sat & Sun, September 7-8, 2019, 11AM-4PM
Apple Fest featuring antique cars on display, fun games, local vendors offering product samplings, prizes, live music, and of course plenty of apples. 320 Route 34 South, Colts Neck, NJ, 732.462.1989
22nd Beach Plum Festival
Sun, September 8, 2019, 9AM-4PM
Plum ice cream, jelly, food, music, kids games, and environmental exhibits. Island Beach State Park, Rt. 35 South, Seaside Park, NJ.
Ocean City Airport Festival
Sat, September 13, 2019, 10AM-4PM
FREE Admission. Annual Ocean City Airport Festival with displays of World War II planes, classic planes, warbirds, air demonstrations, paper airplane contests, face painting, music, and refreshments. Ocean City Municipal Airport, 26th & Bay Ave, Ocean City, NJ, 609.525.9223
2019 Central Jersey Jazz Festival
Fri-Sun, September 13-15, 2019
FREE live Jazz performances in 3 different venues: Friday 6pm-10pm at Stangl Rd in Flemington; Saturday 1pm-6pm at George Street in downtown New Brunswick; Sunday 1pm-6pm on the Somerset County Court House Green in Downtown Somerville. NJPAC Jazz for Teens will perform between sets.
Boardwalk Aerobatic Airshow at Ocean City
Sun, September 15, 2019, 1PM
Stunt pilots and military demonstrations over the ocean. 6th-14th Streets, Ocean City, NJ, 609.399.1412
Fall Harvest Festival at Fosterfields Living Historical Farm
Sun, September 15, 2019, 12-5P
Country fair with wagon-rides for scenic tour of the farm, watch blacksmith demos, learn to churn butter, see farm animals, and participate in various hands-on farm activities. Live music, food, and dance. 73 Kahdena Rd, Morris Township, NJ, 973.326.7645
Fanny Wood Day 2019
Sun, September 15, 2019, 10AM-5PM
Open to all. Fanny Wood Community event with food vendors, crafters, family friendly kids zone, kiddie rides, petting zoo, paint your own T-Shirt, corn hole games, kids obstacle course, and more. Music performed all afternoon. Martine and South Avenues, Downtown Fanwood NJ.
Montgomery FunFest
Sun, September 15, 2019, 12PM-5PM
Day of food, fun, games, and entertainment the Montgomery FunFest. Over 100+ booths showcasing local businesses, art, merchandise, and culinary delights! Live music and entertainment, inflatable rides, and game area for children. Princeton Airport, 41 Airpark Rd, Princeton, NJ.
Camden County Fair 2019
Fri & Sat, September 20-21, 2019
FREE Admission. 2 day Camden County Fair with amusement rides, games, food trucks, petting zoo, pony rides, music, dancers, bands, 4-H projects and exhibits. County Fairgrounds, 508 Lakeland Rd, Gloucester Twp, NJ.
All About Downtown Street Fair 2019 in Jersey City
Sat, September 21, 2019, 12PM-8PM
FREE. Join over 30,000 visitors to Downtown Jersey City Street Fair for this one-day street fair featuring food trucks, artists, jewelry, vintage clothing, crafts, and 200+ vendors. Live entertainment and music. Tons of fun at Special Kids Zone. Newark Ave between Grove and Coles Streets, Jersey City,NJ.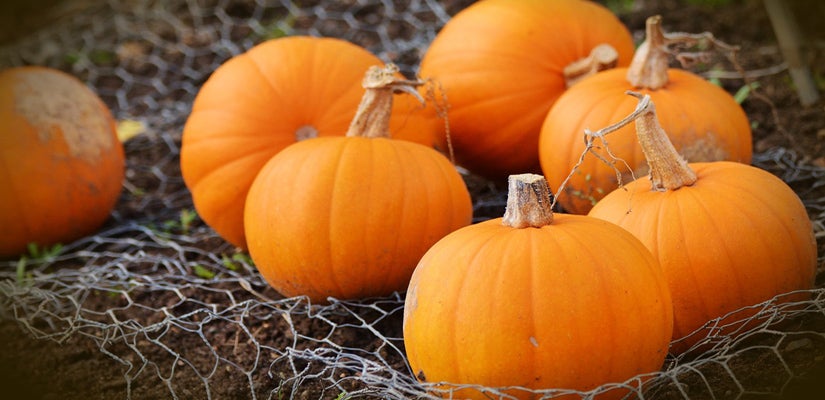 Fall Family Day at The Stickley Museum at Craftsman Farms
Sat, September 21, 2019, 12PM-4PM
Celebrating Fall Harvest with hayrides around the grounds, pumpkin painting, indoor and outdoor scavenger hunts, and craft activities. Families can stroll through the museum Open House. 2352 Route 10 West, Parsippany, NJ, 973.540.0311
Festival of the Sea at Point Pleasant
Sat, September 21, 2019, 10AM-7PM
Celebrate seafood at the Festival of the Sea: crab cakes, shrimp skewers, paella, soups and bisque's, lobster, and other seafood items! Craft vendors and stage with local musical acts. Downtown Arnold and Bay Avenues. Point Pleasant, NJ, 732.899.2424
Latino Festival of Monmouth County
Sat, September 21, 2019, 12-7PM
A coming together of many Latin American countries at the Latino Festival of Monmouth County. Wonderful family event. Experience Latino arts and culture with authentic Latin food, music, dance, and games. 1 East Main Street, Freehold, NJ.
Ridgefield Park Annual Street Fair 2019
Sat, September 21, 2019, 10AM-5PM
Giant block party at the Ridgefield Park Annual Street Fair with plenty of children's activities: climbing wall, sand art, temporary tattoos, face painting, games, pony rides, petting zoo, trackless train, food, and music. Over 100 vendors. Main Street from Cedar to Park Streets, Ridgefield Park, NJ.
Sea Isle Fall Family Festival
Sat & Sun, September 21-22, 2019, 9AM-4PM
FREE. 2 day Sea Isle Fall Family Festival along the ocean promenade. Festival Food Court located in front of Excursion Park. Live music, amusement rides, and family activities. JFK Blvd. & Promenade, Sea Isle City, NJ.
FestiFall 2019 in Westfield
Sun, September 22, 2019, 10AM-5PM
FREE. Kick off FestiFall with amazing food, live entertainment, KidZone, and scores of shopping with over 300+ vendors. Elm and East Broad Streets, Downtown Westfield, NJ, 908.233.3021.
Mercer County Italian American Festival
Fri-Sun, September 27-29, 2019
Central Jersey Festival showcasing Italian delights. Live entertainment plus lots of Italian American traditions and fun. A Food Piazza with Italian eats, artists, crafters, amusement rides, bocce, and music. Italian Car Show with classic and modern Italian cars, motorcycles and scooters. Fireworks Spectacular Sat. night. Mercer County Park, Old Trenton Rd, West Windsor, NJ, 609.631.7544
15th Annual Fall Family Festival at Essex County Environmental Center
Sat, September 28, 2019, 11AM-4PM
FREE. Celebrate Autumn with a Fall Family Festival. Hands-on nature games and crafts, canoeing, Native American life, pumpkin patch, petting zoo, food, and more! Essex 621 Eagle Rock Ave, Roseland, NJ, 973.268.3500
Edison Fall Family Spectacular
Sat, September 28, 2019, 11AM-11PM
FREE. Edison Fall Family Spectacular featuring kiddie rides, pony rides, petting zoo, magician, face painting, sand art, and wrestling ring. 2 stages of live music and 2 fabulous food courts. Many vendors selling crafts, jewelry, candles, and novelties. Amboy Avenue & Clara Barton, Edison, NJ.
Leonia Oktoberfest
Sat, September 28, 2019, 4PM-10PM,
FREE for Kids 12 & under. 20th annual Leonia Oktoberfest sponsored by the Rotary Club of The Palisades to support the Weekend Snack Pack Program at schools. Family friendly event with German food & drinks and kids activities & games. 399 Broad Ave, Leonia, NJ.
Hoboken Fall Arts & Music Festival
Sun, September 29, 2019, 11AM-6PM
FREE to attend. Hoboken Fall Arts & Music Festival with 200+ artists, crafters, food vendors, and local businesses. 3 stages with live music. Special children's activities, rides, games, face painting, and more! Path & Ferry nearby. Washington St, Between Observer Hwy & 7th St, Hoboken, NJ, 201.420.5100.
Morristown Festival on the Green
Sun, September 29, 2019, 12-5PM
FREE. Walk around the fabulous Morristown Festival on the Green, located in the heart of Morristown. Featuring plenty of kids activities, carnival games, food vendors, 4 stages of live music, and 150+ exhibitors. On the Green in Downtown Morristown, NJ.