Sit back and enjoy your magical train ride....
Looking for something special to do with the kids this holiday season? Why not hop aboard one of the many Santa trains throughout the greater New Jersey area. These Christmas and holiday trains are fun for children of all ages. Meeting Santa Claus and his helpers is one of the many highlights of the ride. So don't forget to buy your train tickets in advance.
The Polar Express Train Ride At Whippany Railway
November 16, 2019 - December 30, 2019
Relive the magic of the classic holiday story Polar Express on a one-hour train ride to the North Pole. Santa and his helpers will be aboard. Each guest will receive a gift of a silver sleigh bell. 1 Railroad Plaza, Whippany, NJ, 973. 419.6255
Christmas Express With Santa Claus
NJ Museum of Transportation, Allaire State Park
November 29-30, 2019; December 1, 7-8, 14-15, 21-22, 2019
Ride with Santa on the very popular Christmas Express train. Santa talks to every child on the train. 4265 Atlantic Ave, Wall Township, NJ, 732.938.5524
DiDonato's Magical Holiday Express
November 2019 - December 2019, Select Dates
Enjoy a magical train ride through millions of Christmas lights. Meet and Greet with Santa and his elves in his Workshop with Free photo-op.
1151 S White Horse Pike, Hammonton, NJ.
Santa Express Cape May Seashore Lines
November 30, 2019 - December 22, 2019, Weekends
Take a 60 minute Santa Express train ride with Santa Claus and his helpers aboard the Cape May Seashore Lines. The ride is historic, comfortable and fun train ride. Santa visits with each child, young and old. Board at Richland Village or Tuckahoe in Cape May NJ
New York Transit Museum
Usually on select sundays between Thanksgiving and New Year's. Annual tradition where you can ride MTA Holiday Nostalgia Trains. They are vintage 1930s R1-9 train cars, which first went into service in on the Eighth Avenue line. Stay tuned for more information on 2019 Holiday Nostalgia Rides.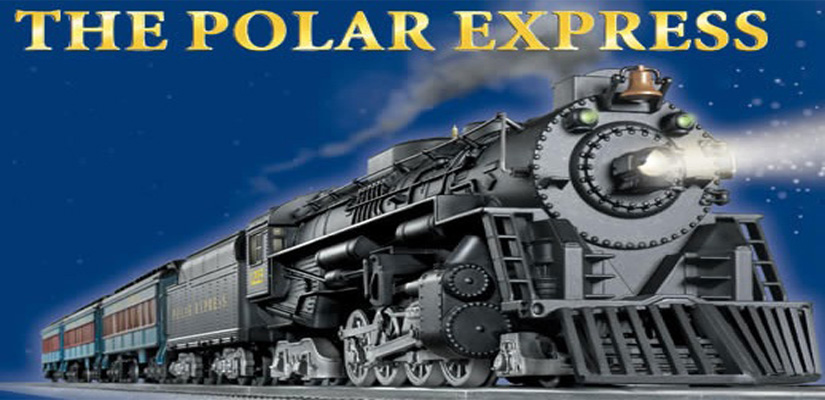 North Pole Express At New Hope Railroad
November 9, 2019 - December 24, 2019
All Aboard! Join Santa, Mrs. Claus, and Santa's helpers for a North Pole Express train ride through historic Bucks County on the way to the North Pole. 32 West Bridge St, New Hope, PA, 215.862.2332
Santa's Steam Spectacular At New Hope Railroad
November 29, 2019 - December 24, 2019
One hour-long holiday steam train ride decorated with festive adornments. Santa will visit with each family. Commemorative photo package available for purchase. 32 West Bridge St, New Hope, PA, 215.862.2332
Strasburg Rail Road Christmas Trains
November 23, 2019 - December 23, 2019, Select Dates
A tradition for generations, Christmas at Strasburg Rail Road in Lancaster PA features several special holiday train rides. 301 Gap Road, Ronks, PA, 866.725.9666
Santa's Paradise Express offers a magical 45 minute steam train ride. Santa Claus will climb aboard our vintage steam train to greet families. Children ages 11 and under will receive a small gift. Visitors also enjoy a ride aboard the Candy Cane Trolley (a self-propelled motorcar) and storybook readings of holiday classics at the North Pole alcove.

The Night Before Christmas Train ride recreates the excitement and anticipation of Christmas Eve. A reader dressed in a nightshirt and cap will welcome you aboard and then read The Night Before Christmas, as the train rolls along.

Santa's Christmas Trolley ride is a 45 minute ride aboard the historic LO&S Motorcar where children and their families visit with Old St. Nick. Children 11 years and younger will be able to have their professional photo taken with Santa as they talk with him about what they are looking forward to this Christmas.