Take Some Time to Enjoy NJ's Outdoor Playgrounds
Spring is here and it's a great time to start playing outside. Plenty of great parks and playgrounds in your neighborhood. Get your kids to burn off all that indoor energy. There's nothing more exciting for kids to do than to run around outside. Climb jungle gyms, go up and down slides endless times, or sit on those fabulous swings and see how high your kid can go. Let the kids take some time to pick the weeds, breath the fresh air, kick the mulch and play. Check out NJ Kids directory of outdoor parks and playgrounds for more ideas.

Castle Park in Chatham NJ - local park in Morris County at Shunpike Rd., Chatham Township NJ. Castle themed playground and gym sets. Great for toddlers, preschoolers and younger children. It's what a park for kids should have - swings, slides, basketball courts, climbing areas and plenty of space to run around.
Central Park of Morris County - 5 acre park located at 91 Central Ave Parsippany NJ (formerly Greystone property). Great park for families, kids old and young, special needs. Handicapped and wheelchair accessible. Swings for Special Needs children. Challenger League Ball Field for softball, baseball and wiffle ball. Kids playgrounds, in-line skating, biking, hiking, walking trails, lacrosse, dog park, athletic fields, fishing, volleyball and much more.
Dorbrook Recreation Area - 353 County Road 537, Colts Neck, NJ. Monmouth County's free park with a fantastic sprayground along with several kids playgrounds. Beginning around mid-May, the Sprayground opens and the splashing and spraying of water begins. Good clean water fun, a fun place to cool off.
KidStreet Playground - hidden gem located at 700 Garreton Road, Bridgewater NJ. Definitely a Somerset favorite. Place for kids of all ages, from toddlers on up. Self contained and safe park. There are swings, zip lines and best of all - lots of things to climb including a pirate ship and castles.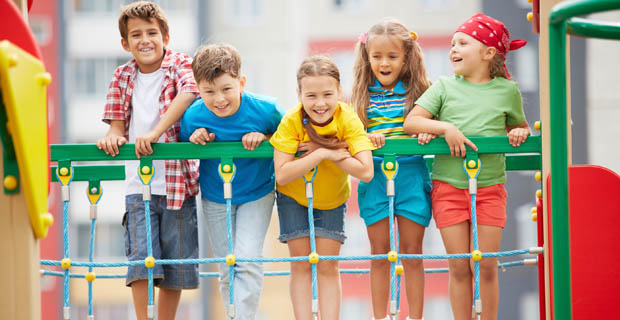 Liberty State Park - Hudson County's jewel of a park located in Jersey City NJ. Enjoy a family picnic at one of their playgrounds. Scenic backdrop of Manhattan's skyline, Statue of Liberty and Ellis Island. Smooth pathways where parents and kids can enjoy walking, jogging, biking, or rollerblading. Many birds frequent this park so get those binoculars out. Get the kids excited about nature!
Nomahegan Park in Cranford NJ - quaint outdoor park located at 1024 Springfield Ave, Cranford NJ. Park has kids playgrounds, climbing gyms, picnic areas, athletic ball fields, walking paths, biking paths and a small pond. Perfect for a local park trip.
Overpeck County Park - 805 acre Bergen County recreation destination close to Leonia, Palisades Park, Ridgefield Park and Teaneck. Entrance at 40 Fort Lee Road, Leonia NJ. This park comprises of a Palisades Park Sportsplex, the Bergen Equestrian Center, athletic fields and tracks, picnic and fishing areas, children's playground, bicycle and pedestrian path. Big park with loads of big outdoor fun.
Van Saun Park (Bergen County) - located at 216 Forest Avenue, Paramus and Continental Avenue, River Edge NJ. Good old reliable fun filled park for any toddler, preschooler or young child. Popular kids attractions are the Bergen County Zoo, Millennium Carousel, Washington Spring Garden, Walden Pond, Pony Rides and Miniature Train Ride. Gets those feet walking on a 1.5 mile pedestrian path.
Verona Park - beautiful Essex County park facility located at Bloomfield Ave & Lakeside Ave, Verona NJ. Playground for preschoolers and older kids, tennis courts and a 13 acre lake for paddle boating and fishing. The 1.2 mile walking path around the lake is great for mommy & strollers. This park has plenty of space and is perfect for a kids group playdate.