Looking for ways to enjoy Spring, Nature, Blooming Gardens, and Cherry Blossoms, while socially distanced?
Many of this year's Spring festivals have been canceled and parks will remain closed to the public, however, we have found some opportunities to enjoy spring gardens from a distance. Remotely, visit some of these luscious indoor/outdoor flower exhibitions or go on an e-tour. Imagine walking through beautiful gardens and parks. Show your kids how to love the earth, dirt and nature, and then be inspired to create something in your garden at home.
Where to find Cherry Blossoms?
Attend The Orchid Show with New York Botanical Garden at HOME
Enjoy a virtual tour of The Orchid Show: Jeff Leatham's Kaleidoscope, featuring Marc Hachadourian, Director of Glasshouse Collections and Senior Orchid Curator. You'll witness the beauty of this year's exhibition without leaving home, and get to know some of the stunning and unique orchid varieties that went into creating it. NYBG's 2020 theme is "Kaleidoscope" - floral creations with bold & colorful vision, purples, reds, oranges, and hot pink. Exhibits filled with beautiful orchids, spectacular in color, design, and display.
Stay connected with New York Botanical Garden at Home featuring videos, plant guides, virtual events, recipes for kids, and so much more. During challenging times, the power of plants connects people and provides inspiration more than ever. While the Garden's gates may be closed temporarily, their virtual gates are wide open.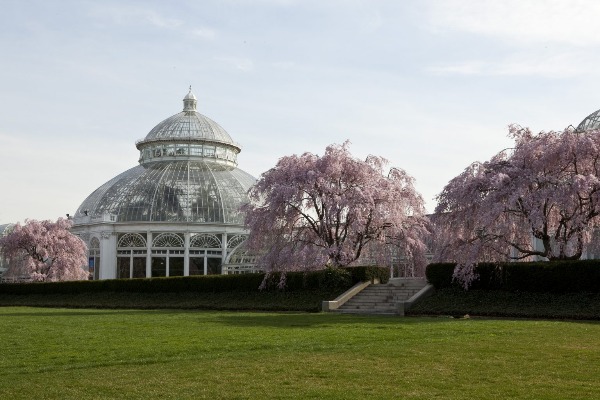 Everett Children's Adventure Garden At The New York Botanical Garden - Closed Now, but plan for a visit later.
Daily; Weekends & Weekdays. Drop in Nature Exploration program - explore a 12-acre Adventure Garden, perfect for youngsters to explore nature and plant science. Featuring seasonally changing programs with hands on activities and take home projects. Also try Nature Quest, a mobile garden experience. 2900 Southern Blvd, Bronx, NY.
Watch the DRIVE BY Video of Branchbrook Cherry Blossoms, or Drive Through the Park
The 44th annual Essex County Cherry Blossom Festival with their spectacular blooms attracts hundreds of thousands of visitors. While this event was canceled, you will be able to drive through the park as long as you don't park or exit your vehicle. Next year, attend their 2021 festivals where they feature:
The Cherry Blossom Bike Races
The Cherry Blossom 10K Run
The Children's Fun Run and Family Day
The Bloomfest on Sunday
Enjoy the drive by video of the Cherry Blossoms!
National Cherry Blossom Festival VIRTUAL FESTIVAL
Watch an Encore Presentation of Past Parades! While the 2020 National Cherry Blossom Festival Parade® has been canceled, they will be highlighting presentation of past parade which will be available for viewing on demand on the Festival website at www.nationalcherryblossomfestivallive.org.
Then make something with Blossom Kids: Learn how to make a kite, create Blossom-related memes, Festival-type arts and crafts and a lot more. They will be uploading new activities #BlossomsKids. Keep checking back for the latest things to do at home. If you have a fun craft idea share it with us on Twitter, Instagram or Facebook and we might pick it as a craft of the week! #BlossomKids www.nationalcherryblossomfestivallive.org. You can also download, print and color your very own 2020 Festival artwork by artist Matt Long! #BlossomArts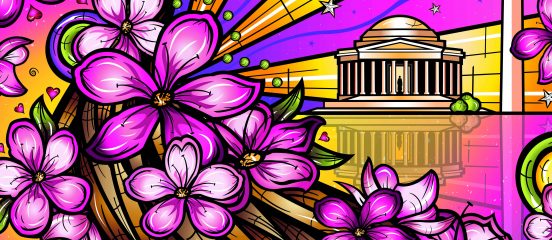 Orchid Extravaganza At Longwood Gardens - GARDENS ARE CLOSED, but visit when they open up again.1001 Longwood Rd, Kennett Square, PA.
On their website, you will find Links to fun things to do at home with the kids:
Drive Thru Dalton Farms Tulip TOUR
2020 Festival of the Tulip is now selling tickets for a drive by through the 99 acre farm in Swedesboro. Buy tickets now as they sell out. Tulip bouquets will be on sale at the end of the tour. All visitors must stay in their vehicles at all times. Check out announcements on their facebook page. Swedesboro NJ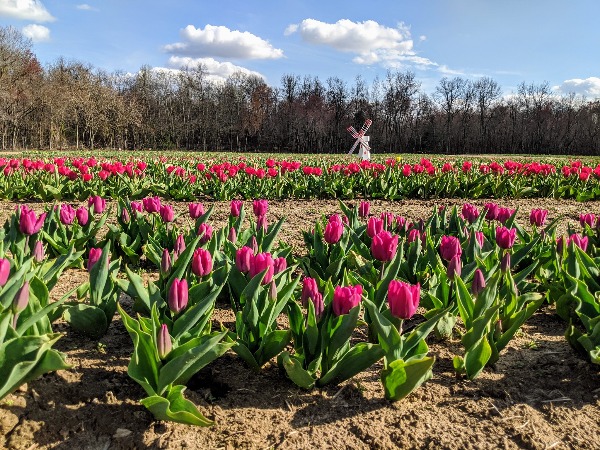 Explore the Grounds and Gardens of Morven Museum
While the museum is closed, the grounds remain open for the public enjoyment. Explore historic gardens from the 18th and 19th centuries, including a Colonial Revival Garden and the Kitchen Garden. It's like walking through history. Morven in May plant sale will take place with safe curbside pickup. You can place your order through April 20 online or call 609.924.8144x117. Princeton, NJ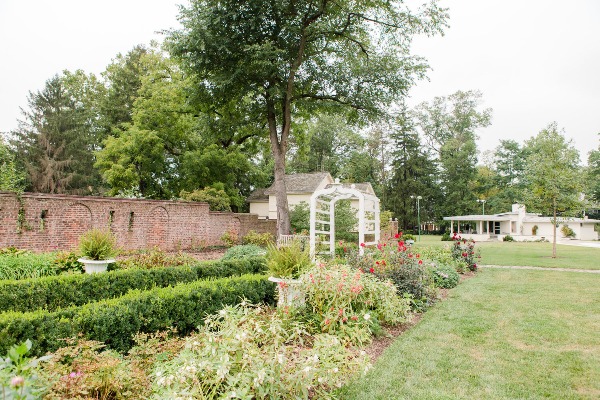 Future plans: when things reopen again...
Visit Nature Centers.
Consider planning a family visit to one of New Jersey's awesome nature centers, where kids can experience the outdoors and perhaps read up on local habitats through signage posted around buildings. We've listed some Fabulous Nature Centers, Parks and Outdoor Spaces in New Jersey and New York.
Go on a Bike Trail and Explore Nature
Take the family out on bike trails and explore nature. Link to our article on The Great Outdoors-Guide to Parks, Nature, Trails.