Who says New Jersey is lacking in culture, arts, outdoors and fun? In fact the Garden State is loaded with a myriad of fun things to do. From the far corners of our amazing state, you'll find mountains, beaches, towns and cities with an abundance of activities to keep you on the go.
Here's our list to start, broken down by fun categories. Enjoy, explore and go wild in Jersey!
Find attractions near you. We've listed so many ideas in case you need some fun or unique ideas for Things To Do in New Jersey with family and kids. Of course, due to Covid 19, please call or check the website ahead of time for updates on entry, restrictions and hours of operation. Most are open, while some offer virtual attractions.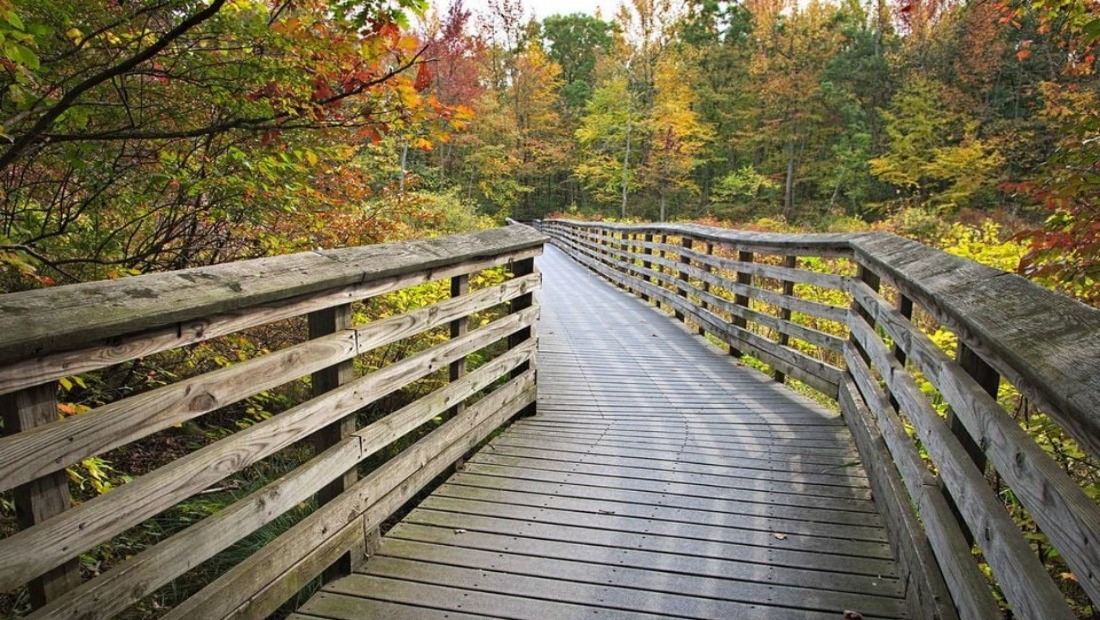 Animal Attractions
Go Bird watching and wildlife viewing at Edwin B. Forsythe National Wildlife Refuge in Oceanville. A wildlife sanctuary with diverse habitats where you can witness the spring migration and check out the Osprey Cam at the visitor info center to monitor live views of nest activities as nesting birds return. Bonus: Enjoy miles of hiking trails.

Visit The Great Swamp National Wildlife Refuge out of Morris County, protecting 7800 acres of migration resting and feeding area, as well as a permanent habitat for more than 244 species of birds, 39 species of mammals, 42 species of reptiles and amphibians. Activities include wildlife viewing, driving or walking along a 2-mile route with open vista opportunities, and hiking a 8-miles of trails.
Say hi to the rescued animals at the Popcorn Park Zoo. You'll find exotics, wildlife, and farm animals and birds. Plus it's free to enter.
Drive through a wild safari drive thru adventure in Jackson Township for both adults and kids. No walking or hiking, but a drive by tour through the safari park where you'll pass through 1,200 animals from 6 continents. Estimate about 1.5 to 3 hours in your vehicle with some contact with animals.
Get "wet" at Wetlands Institute in Stone Harbor, a fun interactive educational nature exploration and discovery experience for all ages. It's a natural conservation area for local wildlife inhabiting in the area.
Watch the hippo feeding at Adventure Aquarium in Camden on the Delaware River is home to over 8,000 animals.
Snap a photo of Lucy the Elephant in Margate, 2 miles south of Atlantic City, this elephant is six stories high and made of wood and tin sheeting. Yes, it's not a live elephant but it's a massive statue completed in 1881, and the oldest surviving tourist attraction in the USA. The elephant has been in such movies as National Lampoon's Vacation, and from the comic strip 'Zippy the Pinhead'. Take the guided tour.
Feed the Alpacas in Jersey Shore Alpacas farm in Cape May. Great farm to visit, opened March – December and closed on Sundays. Free admission. Bluebird Farm Alpacas in Peapack is another great place.
Explore the Lakota Wolf Preserve in Columbia, a unique mountain adventure where you will encounter four different types of wolves as well as foxes and bobcats. You'll find great photo ops of wolves in the wild.
Celebrate Jenkinson's Aquarium 30th anniversary! Located on the boardwalk of Pt Pleasant Beach. Learn about marine life and conservation through creative exhibits including Atlantic and Pacific sharks, coral reefs, penguins and seals. Opportunities to get close to animals from around the globe, plus a touch tank with sting rays!
View hawks, eagles, falcons, and owls at close range at the Raptor Trust.
Cape May Park and Zoo houses over 500 animals of 250 different species. Bonus: visit old Victorian Cape May with fine beaches, lighthouse, and Victorian style holiday homes.
Plus visit the Zoo animals! Here's another list of best places to see the animals. Link.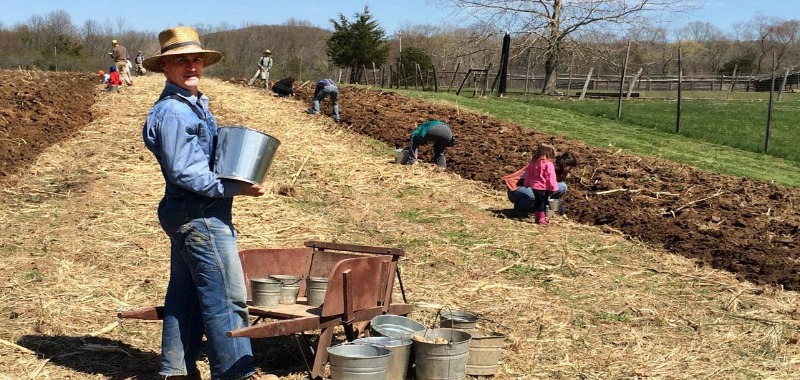 Food and Farms
Join the staff at Howell Living History Farm for Spring plantings. Watch farmers and volunteers prepare the fields during the Spring in order to harvest the crop in mid-August. Check out their calendar for events.
Climb in the fun zone at Oasis Family Farm in Robbinsville. A kid friendly farm providing safe outdoor fun and entertainment for the entire family. You'll also find a petting zoo, farm market, fun zone (with zip line, 50' slide, horse swings, jungle jumparoo, trike track…), gem mine, fossil dig, bee hive observatory, mini golf and ant colony.
Duke Farms in Hillsborough is a complex of over 1000 acres including a botanical garden, conservatory, and greenhouses also known as Duke Gardens. Explore native species, and the area's beauty as you walk, bike, tour and learn about the conservation efforts. Enjoy the outdoor cafe, trails, events and classes.
Fill your basket at one of NJ's pick your own farms.
Support the Farmers Markets all throughout the state.
Festivals & Fairs
Check out over 120 spectacular, specially shaped balloons take to the skies at the Quick Chek Balloon Festival towards the end of July; held at the Solberg Airport in Readington Township. Enjoy music concerts, craft stalls, carnival rides, and food through the day. Balloon launches at 6:30AM and 6:30PM. An awesome sight. Bring picnic baskets and blankets and spend the day.
Eat up at the Food Truck Fests, many are coming back to celebrate family fun in-person outdoor festivals. Check out the online calendars.
Get ready to walk again amongst the art and crafts festivals and street fairs.
The State Fair Meadowlands goes on, and is scheduled for June 18 through July 11, 2021.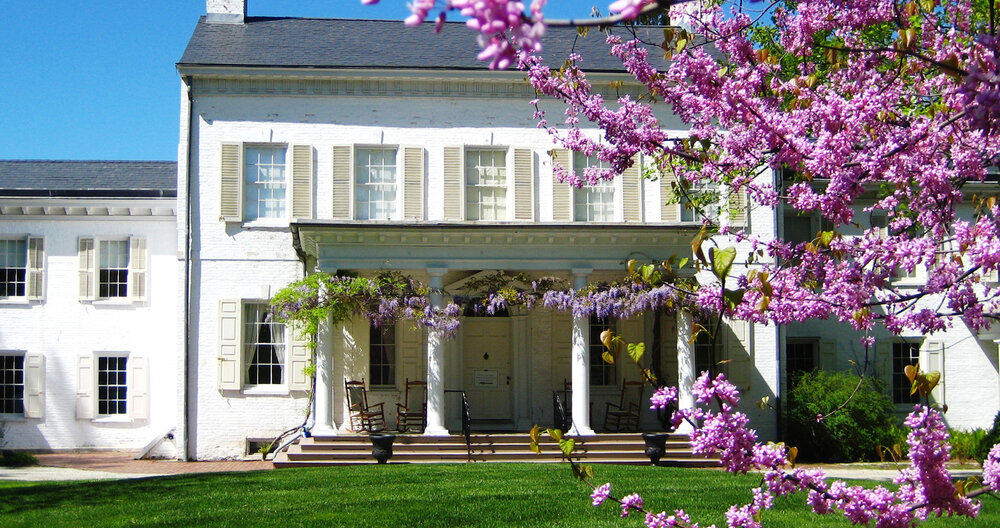 Museums and Historical Sites
Visit Ellis Island, a museum on the island and imagine the sight of the entrance point where over 12 million immigrants from 1892 - 1954 passed through for better opportunities.
Take a private tour inside Morven Museum & Garden in the heart of Princeton, a national historic landmark serving as the governor's mansion for nearly four decades. The grounds at Morven can be seen as a walk through history. Open Wednesdays through Saturdays.
Discover WheatonArts, a national cultural treasure located on 45 wooded acres in southern NJ. Home to the Museum of American Glass with hot glass & pottery demonstrations, craft studios, nature trail, and a beautiful pond-side picnic grove make this a true Pineland Sanctuary. Reopens April through December.
Spend a few hours at Northlandz in Flemington, the world's largest miniature wonderland; a Guiness Book of World Records destination, recorded for the world's largest model railroad. Then take a ride in the full size outdoor train.
Visit the Geologist at Rutgers Geology Museum. This museum is always free. Go see their mineral and fossil collection when they open again. Currently they host monthly web series introducing the day's geologic topic and then engaging kids with Q&A. https://geologymuseum.rutgers.edu/museum-events/ask-a-geologist-web-series
Explore Macculloch Hall Historical Museum. Virtual workshop, crafts and activities on zoom.
Be an Artist at Montclair Art Museum. Explore the family art programs and classes for artists.
Rummage through the huge display of fluorescent rocks, fossils, minerals, fabric, crystal and concrete at the Sterling Hill Mining Museum at Ogdensburg. Walk through 1300 feet of tunnel inside the mine. The Rainbow Tunnel is our favorite.
Head to Sunset beach and view the remains of the concrete ship Atlantus that lies above the Delaware Bay in Cape May. The USS Atlantus has been stuck there since 1926. Thousands come annually to see the cracked remains and then collect beautiful "Cape May diamonds" that lie in abundance on the beach because of the way the tidal flows against the ship which causes them to wash ashore.
See the Guinness Collection of 150 rare mechanical musical instruments at the Morris Museum with live daily demonstrations from Tuesday - Sunday @ 2pm. Look for the interesting collection of Musical Machines and Living Dolls.
Tour the laboratory complex of Thomas Edison at Thomas Edison National Park in West Orange. Visit the library and his home.
Learn about interactive science at Liberty Science Center which was first opened in 1993. It houses the largest and most technically advanced planetarium.
Virtual Creative Play at The Newark Museum of Arts, the largest museum in the state. Designed for young children, they get to explore the art and science collections through virtual storytelling, song, playful activities and art-making projects.
Ride the train at Whippany Railway Museum, open for Easter Bunny Express and for Pumpkin Festival.
Play games at the Silverball Museum Arcade, a collection of vintage pinball machines in Asbury Park. Reminisce the old days when you see old fashion games mechanical bells and levers from the 1960's onwards. Spend a day at the pinball machines and then venture onto the boardwalk.
Admire over 92,000 different pieces of work at the Princeton University Art Museum. The art ranges from collections from China, Western Europe, the Mediterranean area, the USA, and Latin America. There are ceramics, marble works, and stained glass.
Play at the Garden State Children's Museum in Cherry Hill. Head for the rock climbing wall, while the younger ones will enjoy the petting zoo and the farm stand. Make-believe doctor's office and go back stage and perform. Visit the Vet and Pet- the animal health care clinic and the Nature Centre and the tree house. Enough activities for a full day.
Honor the veterans of WWII at the Wildwood Aviation Museum of Cape May located at the airport in Hangar number 1. The site was home to an active dive-bomb squadron training facility from 1943 – 1945 housing over 26 aircrafts along with plenty of military memorabilia, photographs, and engines.
Walk through this 50 room mansion at Liberty Hall Museum in Union, NJ located on the campus of Kean University, an American Historical Site. Built in 1772 as a 14-room house, it is where many famous historical people have lived including William Livingstone who was the first Governor of the state. Look for the letters written by Jefferson and Franklin; walk through the garden and see some of the oldest trees in the state.
View the virtual planetarium at the New Jersey State Museum of Trenton. Imagine taking a seat in the 140-seat planetarium and the 380-seat auditorium.
View the downtown NYC skyline from the Waterfront 9/11 Memorial. Best time to see it at night time. There's a river path for walkers and joggers.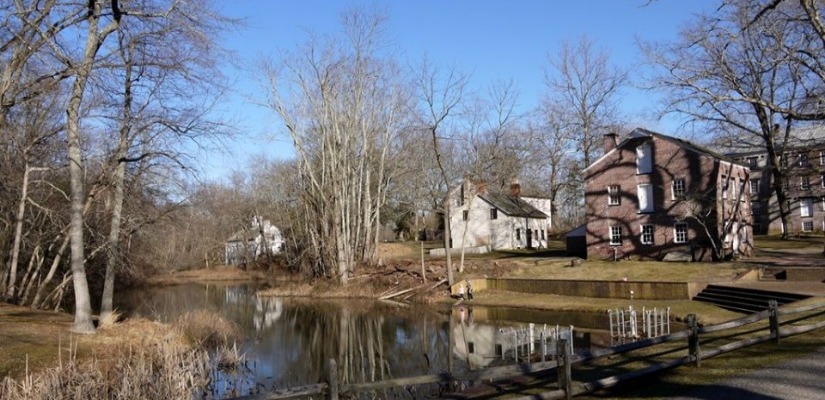 Historical Villages
Walk through Allaire Village, a living history museum inside the Allaire State Park in Wall Township. Was once an Indian Ceremonial Ground, then taken over by a sawmill town in 1750. Now maintained as a living history area where you can see people of that era working as blacksmiths, carpenters, and tinsmiths, with the old bakery still selling cookies.
Take a 1 hour walking tour of Whitesbog Historic Farm & Village, a small cranberry farming village founded in 1857. Located in Byrne State Forest in Browns Mills, NJ and open daily for hiking. Moonlight hikes too. Perfect location for outdoor enthusiasts, foodies and history lovers. Explore the birthplace of the blueberry.
Visit Waterloo Village located in Stanhope, once a very popular coal transport route. Look for some of the reformed buildings such as the general store, church, and blacksmith shop.
Visit Red Mill Museum Village, a 4-story mill and historic site located in Clinton has been the home of a wool processing plant, a textile mill, and a basket factory. Find the original mill, as well as 8th and 19th century buildings including the schoolhouse and carriage sheds. Tourists come for the annual Black Potato Music festival held in July.
Witness a real live working farm from the 19th century at Howell Living History Farm in Titusville. Started as a farm with two teams of oxen, a colt, two slaves and a field of flax.
Stroll the grounds of Historic Batsto Village, and journey into the past. Check out the beautiful lake, then venture into Wharton State Forest. Or remotely, enjoy the online photo tours of the mansion, farm, general store, post office, cottages, saw mill, and lake, as well as virtual video tours. https://batstovillage.org/
Visit one of the many NJ Lighthouses (link to the full list)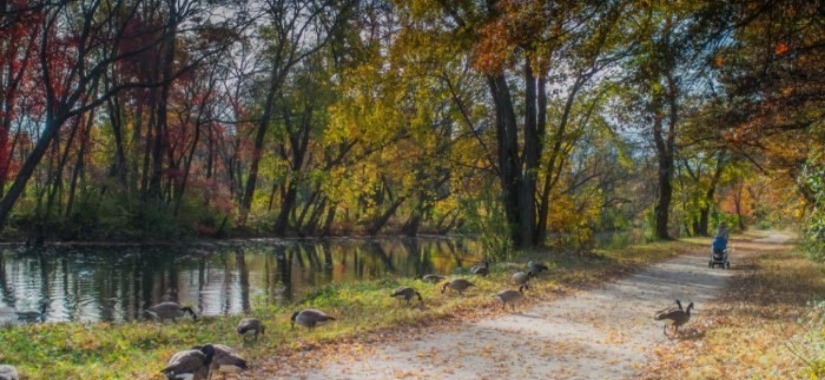 Nature, Parks & Beaches
Take in the view of New York as you hike at Palisades Interstate Park.
Climb the Barnegat Lighthouse located in the northern point of Long Beach Island. The lighthouse is free to climb with spectacular views from the top. There is a maritime forest with a birding and fishing site. The shore is a great place for walking and hiking. Plan on spending a day here. Take lunch and spend it on the beach.
Learn all about water at the Watershed Institute in Pennington. Find Humphrey the turtle awoken from winter hibernation. A great place to explore the outdoors with hands on activities for all ages.
Find out what's happening at your nearest Environmental Center. Many are hosting opening celebrations with monthly activities, plant walks, gardening and planting, and family visits.
Visit the Jersey Shore - from Perth Amboy to Cape May Point. Famous for boardwalks with arcades and amusement parks.
Visit Liberty State Park in Jersey City directly across from Liberty Island and Ellis Island. Bring a packed lunch on a sunny day and enjoy the outdoors.
Explore the Van Vleck Gardens in Montclair with a self guided activity kit. Come back multiple times for different themed activities.
Go to Branch Brook Park, the largest public park and go for a walk or jog or biking across the bike path. Visit and witness the 5,000 different cherry trees all in flower at Branch Brook Park which is famous for it's cherry blossoms. The Cherry Blossom Festival is held in April each year. A bonus, the park is filled with sculptures and bridges, gates and buildings designed by Thomas Hastings.
See thousands of irises in bloom from May through June in Montclair's Presby Memorial Iris Gardens.
Stroll the Grounds for Sculpture in Hamilton. You'll find a safe outdoor haven full of rejuvenating surprises. It's a great place to roam, relax and be outdoors among 42 acres of wildflowers, butterflies, nature paths, and breathtaking sculptures.
Go fishing and hiking at Delaware Water Gap - border of NJ and PA. Popular with raptors, canoeists, swimmers, rockclimbing.
Head to Pier A Park in Hoboken, a lovely park jutted out into the Hudson River. Young children can play in the park, while you relax on a bench and take in the Manhattan skyline.
Cattus Island County Park is for walkers and hikers. With tail maps in hand, walk through the wonderful wooded areas with well-marked trails, perfect for children. Hike the "hidden beach trail".
Get some sun at the beach at Seven Presidents Park in Long Branch and walk for miles on the expanded boardwalk all the way through Pier Village and beyond covering Long Branch's 13 beach exits. Shops, cafes, restaurants and hotels will keep you here longer.
Liberty State Park in Jersey City is widely known as the best place to snap pictures of the NYC skyline. Take in the views of Ellis Island, Manhattan, and the Statue of Liberty as you walk through scenic trails.
Van Saun County Park found in Paramus and Edge River. Find picnic areas, baseball and softball fields, basketball and tennis courts, a pony ride area, carousel, and a playground, and of course the County Zoological Park which is open all year and is free of charge. It's great for families.
Visit Watchung Reservation for easy hiking trails, an awesome playground and nature center, and a sensory trail too.
Tripod Rock is located in Boonton Township. It is a unique rock formation. Theories abound. It is classed as a 'Glacial Erratic. The trails are great for hikers.
High Point Monument in Wantage is the highest point in the state, at 1803 feet above sea level. The tower stands 220 feet tall and was built in 1927. For hikers, you'll find this along the Appalachian Trail.
Visit the Great Falls in Paterson and experience the sound of the great waterfall. A quick 30 minute walk through with photo opportunities.
Enjoy the Dinosaur Garden, the Storybook Gardens, the Tree House, the tropical greenhouse and the Secret Garden at Camden's Children's Garden. Located on the Camden waterfront and is especially designed for families and children.
Shopping
Dream big at the newest American Dream Mall and get lost with the kids among fantasy, fashion, food and family fun. Many attractions including Big Snow, Nickelodeon Universe, DreamWorks Water Park, Legoland and more.
Shop at the Berlin Farmer's Market, considered one of the best flea markets in the state with over 700 stalls and 85 stores. Spend a full day and eat at the Caribbean stalls, and the Italian pizza places. https://www.berlinfarmersmarket.com/store-listing
Princeton University is a great place to just walk around and admire the architecture of the buildings. The town of Princeton is quaint with shops, cafes, restaurants, stores, museums and art galleries.
Sports & Fun Activities
Relax at a game in First Energy Park, Lakewood is a great venue for family outings. Fireworks Friday and Saturday with over 70 games. Thursdays dollar beer and soda. Kids eat free saturday.
Rollerskate with family at Branch Brook Park roller rink. Every Wednesday is Family Fun Skate night.
Go watch the Giants at Meadowlands Sports Complex in East Rutherford
Cheer on the soccer team at the Red Bull Arena in Harrison, NJ home of the NY Red Bull Major League Soccer.
Go skiing and snowboarding at Mountain Creek Ski Resort, located in Vernon Township. Enjoy four mountain peaks for skiing, snowboarding, and snow tubing, and during the summer, a zip line. Book a hotel stay there and plan on staying a few days.
Take a guided tour of Met Life Stadium in East Rutherford, home to two national football teams, namely the New York Giants, and the New York Jets. Expect many performances too.
ICONIC STRUCTURES - did you know?
Colgate Clock in Hudson, Jersey City is the fourth largest clock in the world. Built in 1924 as a replacement, the clock is 50 feet in diameter with the minute hand being 25'10" long, and the hour hand 20 feet long.
Campbell Soup was invented in NJ! Tour the Camden factory where over 2 billion tins are produced and sold each year. Take the guided tour and end the day with a cup of soup in the cafe.
Bless the Basilica Cathedral of the Sacred Heart in Newark, it had been blessed by Pope John Paul II. Not only is the architecture stunning, it has spectacular gardens.
Go measure a WWII Bunker at Cape May Point has seven feet thick walls and was built in 1942.
---