Spend Mother's Day with the Kids Doing Something Super Fun
Whether you're walking in the park, smelling the flowers, playing in the sand or watching your kids grow, spend these precious days absorbing the moment. We wish you the best quality time with the kids and a Happy Mother's Day! Here are our top picks from attractions in and out of New Jersey.
Mommy and Me Tea and Craft Workshop at Liberty Hall Museum
May 4, 2019, 1-3PM
Just in time for Mother's Day, create a beautiful spring crepe paper flower arrangement. Enjoy tea, lemonade and sweet treats with your child served on real china! Reservation required. 1003 Morris Ave, Union, NJ, 908.527.0400.
Art Spa - Mother's Day at Newark Museum (Second Sundays)
Sunday, May 12, 2019, 12PM-5PM
Celebrate Mother's Day with soothing and mindful Art Spa-inspired experiences referencing select objects in the Museum. Listen to piano music, relax with chair massages, receive nail art, see latest makeup demos and self care trends. Light refreshment available. 49 Washington St, Newark, NJ, 973.596.6550.
Mother's Day At Diggerland USA
Sunday, May 12, 2019, 11AM-6PM
Get mom aboard a digger machine at Diggerland. Operate heavy machinery, drive skid-steers and climb the ropes courses. Awesome Fun! Look for Mom's Dig Discounts. 100 Pinedge Drive, West Berlin, NJ. 856.768.1110
Mother's Day at iPlay America
Sunday, May 12, 2019, 11AM - 9PM
Mom can enjoy a FREE iRide Plus Band with Unlimited Rides all day. Moms can enjoy a FREE entree from a select menu at Game Time Bar and Grill as well as a complimentary mimosa with purchase of full entree. Free Voucher needed. 110 Schanck Rd, Freehold, NJ, 732.577.8200.
Drop In Studio at the Montclair Art Museum
Sunday, May 12, 2019 1PM-4PM
All ages welcomed. Spend an afternoon in our drop in studio and explore a range of art materials. Open-ended activities designed to spark creativity in artists of all ages and abilities. Included with museum admission. 3 South Mountain Ave, Montclair, NJ, 973.746.5555.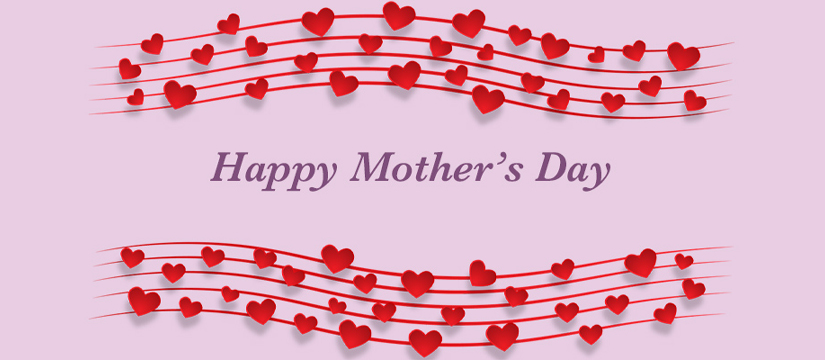 Mother's Day Celebration at a Somerset Patriots Baseball Game
Sunday, May 12, 2019, 1-4PM, pregame @ 11AM
Special Mother's Day Celebration at TD Bank Ballpark with a pre-game Mothers and Kids Catch at 11am. Mother's Day Brunch in the Ballpark BBQ Picnic Area, an all-you-can-eat brunch for an hour and a half and a ticket to the game to enjoy for the Picnic Area. First 1,000 Women in attendance will receive a special T-Shirt. The game will feature a Women In Baseball event. 1 Patriots Park, Bridgewater, NJ, 908.252.0700.
Mother's Day Weekend at Rocking Horse Ranch
Friday-Sunday, May 10-12, 2019
Celebrate Mother's Day at the Rocking Horse Ranch. Enjoy 3 delicious meals daily. All indoor and outdoor activities are included. Every mom will receive a complimentary gift during stay. 600 State Route 44/55, Highland NY, 800.647.2624.
Bowling at Garwood Lanes
Sunday, May 12, 2019
The whole family can have a fun time bowling at Garwood Lanes on Mother's Day. Get ready to knock those pins down. Open bowling every Sunday from 12PM-12AM. 346 North Ave, Garwood, NJ, 908.789.2040.
Alvin Ailey 60th Anniversary at NJPAC
May 10-12, 2019
Timeless Ailey, on the Mother's Day Sunday program, is composed of excerpts from rarely seen gems by Alvin Ailey, including Love Songs, CryBlues Suite and many more, plus Revelations in its entirety. Ailey's signature work, Revelations pays tribute to African-American cultural heritage and is set to spirituals and blues. 1 Center St, Newark. 973.353.7058.
Mommy & Me High Tea Luncheon at Parteaz
Friday, May 17, 2019, 4-5PM
High Tea Luncheon with Sofia the 1st at Parteaz. Treat yourself and your favorite child to REAL High Tea. Perfect for any special occasion. Tea Sandwiches, scones w/ clotted cream & some yummy dessert choices await. All peanut/tree nut free! Make a keepsake photo frame craft to remember this special occasion. $ event. 50 Route 10, E Hanover. 973.447.0616.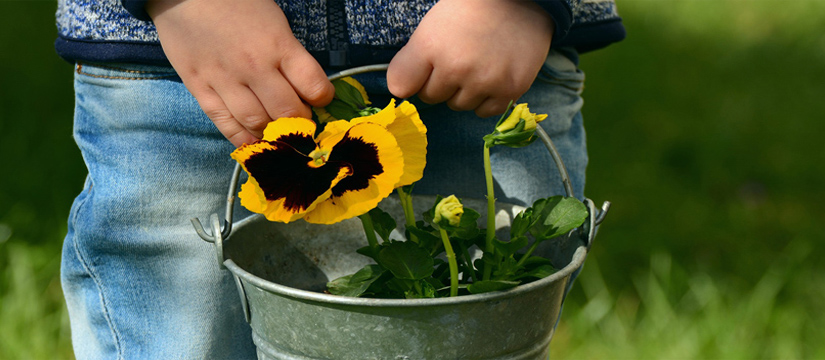 Spring Flower Fair at Rutgers Gardens
Sunday, May 12, 2019
Bring Mom to Rutgers Gardens between 12pm-2pm for a tour and take part in a special planting activity. You can also buy different varieties of plants. 130 Log Cabin Rd, New Brunswick, NJ, 732.932.8451.
Mother's Day Climb at Absecon Lighthouse
Sunday, May 12, 2019, 11AM-3:30PM
Enjoy a FREE climb for all Moms at this historic lighthouse in Atlantic City. Ascend up 228 steps to get a beautiful view of the Atlantic City Skyline. 31 S. Rhode Island Ave, Atlantic City, NJ, 609.449.1360.
Mother's Day with a Giant Tea Party at Morey's Piers Wildwood
Sunday, May 12, 2019
Moms ride FREE at Morey's Piers on Mariner's Landing and Surfside Piers, 12-5pm. Tea party for the whole family at the Tea Cups ride - complimentary tea with biscuits 12-2pm. Kids can make cookies for mom at the cookie decorating station. Photo area to take pictures with Mom and family. 3501 Boardwalk, Wildwood, NJ.
Celebrate Mom at the Essex Environmental Center
Sunday, May 12, 2019, 11-11:45AM
Celebrate mom by creating nature-inspired, matching diffuser bracelets! Make Mommy & Me Friendship bracelets at this kid-friendly, mini-workshop. Each child will make a set of diffuser bracelets (one for themselves and one to give mom on Mother's Day). 973.228.8776. $. Essex Environmental Center, Roseland, NJ.
Mother's Day Hike to Women's Monument
Sunday, May 12, 2019, 11AM-1PM
Guided hike with Eric Nelsen at Park Headquarters in Alpine. About 4 mi., 2 hrs., easy. 1 Alpine Approach Rd, Alpine, NJ. njpalisades.org
Mother's Day at Six Flags Great Adventure
Sunday, May 12, 2019
Bring Mom to Six Flags for thrill rides, adventures, shows, characters, sweet treats and plenty of fun. 1 Six Flags Blvd, Jackson, NJ, 732.928.2000.
Mother's Day Weekend Garden Party at NY Botanical Garden
Saturday and Sunday, May 11-12, 2019, 10AM-6PM
Family activities this Mother's Day Weekend include outdoor fun, games like giant ladder toss, giant chess, walks, floral tours, learn about birds and butterflies. Live kid friendly performances on Daffodil Hill Stage. 2900 Southern Boulevard, Bronx, NY. 718.817.8700.
Spring Boardwalk Classic Car Show
May 9-12, 2019
Go see classic vehicles line the Wildwood Boardwalk during Mother's Day Weekend. Fun for the whole family and FREE for spectators. Wildwood Boardwalk, 609.522.3644.