Mother's Day in New Jersey 2023
Happy Mother's Day to all the moms out there. Spend the day or weekend with the family - go on a hike, see a show, head down to the Jersey Shore, or visit a museum. Here are some ideas and things to do for Mother's Day.
May Family Sunday at Newark Museum
Sunday, May 14, 2023. Celebrate Mother's Day with a Family Drop-In session: Flower paintings on canvas inspired by Georgia O'Keefe. This fun family activity is included with your ticket. 49 Washington St, Newark, NJ, 973.596.6550.
Mother's Day At Big Kahuna's
Treat mom and take her to Big Kahuna's waterpark. It's really for the kids but mom can have lots of fun as well. Create water memories, get wet, and enjoy the rides. Rent a private cabana and make the day extra special. 535 North Route 73 West Berlin, NJ, 856.767.7580
Explore The Bronx Zoo
Bring the kids and discover The Bronx Zoo in the springtime. So much to see and do - animals, Children's Zoo, exhibits, wildlife, rides, and more! 2300 Southern Boulevard Bronx, NY. 718.220.5100
Alvin Ailey American Dance Theater at NJPAC
Friday-Sunday, May 12-14, 2023. Timeless Ailey takes you on a path to discovery. Ailey's signature work, Revelations, pays tribute to African-American cultural heritage and is set to spirituals and blues. Buy your tickets in advance at NJPAC. 1 Center St, Newark. 973.353.7058.
Mother's Day Climb at Absecon Lighthouse
Sunday, May 14, 2023. Enjoy a FREE climb for all Moms at the historic Absecon Lighthouse in Atlantic City. Ascend up 228 steps to get a beautiful view of the Atlantic City Skyline. 31 S. Rhode Island Ave, Atlantic City, NJ.
Mother's Day at Jenkinson's Boardwalk
Sunday, May 14, 2023. Moms receive FREE admission with a paying child during open hours at Jenkinson's. Good for Aquarium, rides, Fun House, Mini Golf, and Adventure Lookout.
The Beyonce Laser Show at Liberty Science Center
Saturday & Sunday, May 13-14, 2023, 4:20PM. As an add-on ($) experience to your general admission ticket, this 25 minute high tech laser show is set to Beyonce's music. Explore the various museum exhibits before the show - Dino Dig Adventure, The Politics of Eternity, Making Mammoths, and more! Don't forget to see Pompeii: The Immortal City exhibit, it closes on May 14th. LSC is located at 222 Jersey City Blvd, Jersey City, NJ.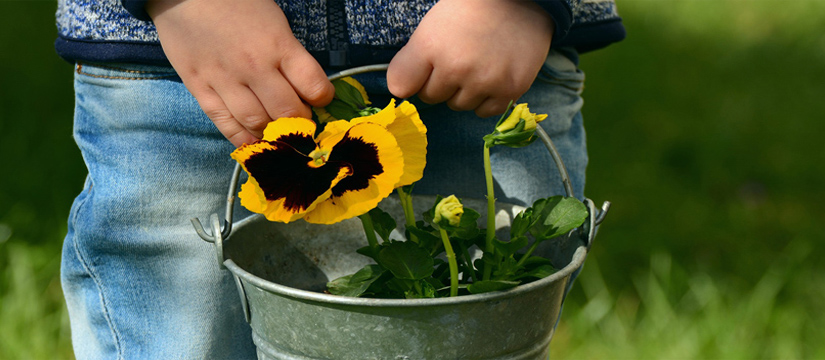 Flowers & Plants at Rutgers Gardens
Sunday, May 14, 2023. FREE. Bring Mom to Rutgers Gardens between 8am-7pm and explore one of the best botanical gardens in New Jersey. Uncover nature, flowers, plants, and more! 130 Log Cabin Rd, New Brunswick, NJ, 732.932.8451.
Ice Skating at Mennen Sports Arena
Sunday May 14, 2023, 11AM-1PM. Enjoy public skating at the Mennen Arena in Morris Township NJ. Rentals available. Ice skating is a fun year round activity. For more info call 973.326.7651.
Mother's Day Hike to Women's Monument
Sunday, May 14, 2023, 11AM-1:30PM. Take a guided hike with a Ranger. Meet at 11AM at State Line Lookout in Alpine. About 3 miles roundtrip in 2.5 hours on moderate trails. Alpine, NJ.
Spring Wildwood Car and Truck Show
May 12-14, 2023. Go see classic vehicles line the Wildwood Boardwalk during Mother's Day Weekend. Fun for the whole family and FREE for spectators. Wildwood Boardwalk, NJ.
Mother's Day Weekend Garden Party at NY Botanical Garden
Saturday and Sunday, May 13-14, 2023, 11AM-5PM. Family activities this Mother's Day Weekend include outdoor fun, lawn games, arts & crafts, make Mom a card, and enjoy face painting. Live kid friendly performances on Daffodil Hill Stage. 2900 Southern Boulevard, Bronx, NY. 718.817.8700.
Mother's Day Weekend - Yankees vs. Tampa Bay Rays
Friday-Sunday, May 12-14, 2023 games. Treat Mom and buy her a special event ticket Yankees game. These games celebrate Women's Health Month. Ticket include a pink Yankees logo hat, hot dog, and a drink.
---
Explore the Great Outdoors ... Guide to Parks, Nature, Trails, and Gardens
Go Biking ... Here are the Best Kid Friendly New Jersey Bike Trails
Connect with Nature ... Here are some ideas
NJ Kids
for more events