The Great Pumpkin Festival at Heaven Hill Farm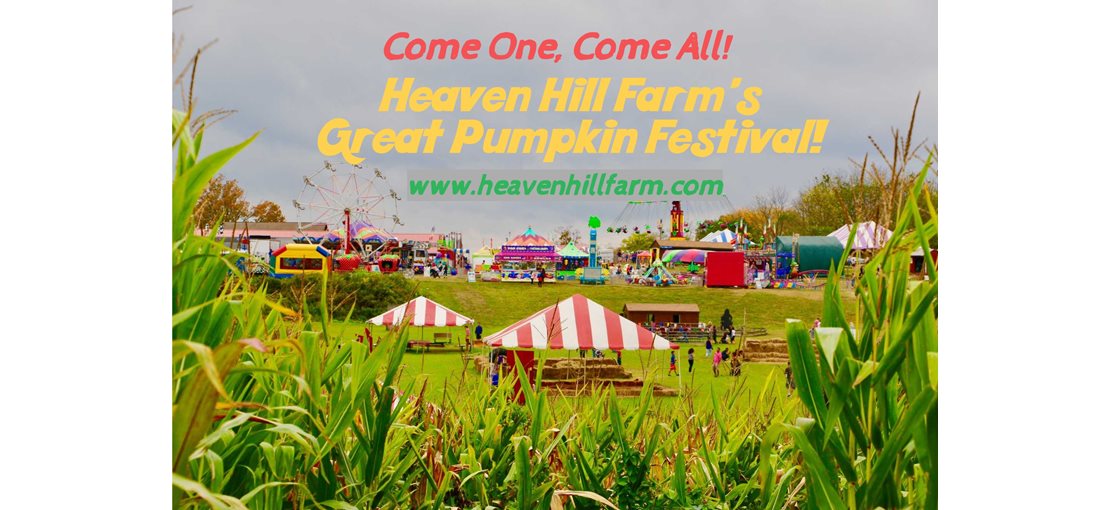 Heaven Hill Farm's Great Pumpkin Festival is the Largest Fall Festival in Northern New Jersey. Mid September thru Early November. Your admission includes over 40 fun-filled activities: Pig Racing*, Hay Maze, Spider Web Crawl, Maggie The Milking Cow, Monster Sling Shots, Barnyard Sports Ball-cade, Post Pounders, Hay Crawl, Corn Boxes, Bee Barn with Glass Bee Hive,Visiting Farm Animals, Boo Barn, Chicken Little Show, Chick Barn, Dancing Robot Show, Duck Racing, Vortex Tunnel, Obstacle course, Tether ball, Poly Pong, Lincoln Log Cabin builder, Giant Sand Box and the "Pirate Treasure Corn Maze Adventure" and the Fabulous Finger find maze game for your young corn maze adventurers.
Concessions, Pumpkin Picking, Carnival Rides, Face Painting and Pony Rides are available at additional cost.