Christmas Village in Philadelphia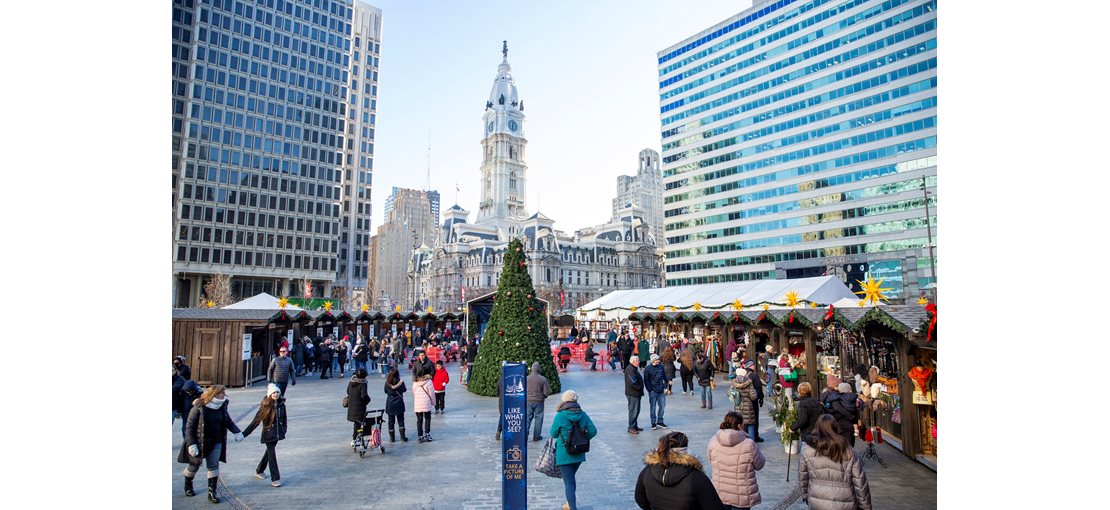 Running for its 16th season, Christmas Village in Philadelphia will transform LOVE Park and City Hall's Courtyard and North Broad section into an authentic German Christmas Market. The event is free to attend and will run from November 18th through Christmas Eve, December 24th, 2023. Over 110 vendors offer their unique Christmas-giftware and delicious European food specialties! Always a must-see: the famous German vendor Käthe Wohlfahrt, which features authentic German ornaments and Christmas gifts.
2023 Highlights
Historic, double tier carousel and 65' Ferris Wheel will invite young and old to take a spin

110 vendors from near and far will cover a total of 3 city blocks and will offer their unique giftware in the shadow of Philadelphia's iconic City Hall

Well-known European food options include Bratwurst, Raclette Cheese, Strudel, Schnitzel, Spätzle, Belgian Fries, and SO much more!
Check our website http://www.philachristmas.com for more information about our vendors, events, food and beverage options, and more. Follow us on Social Media(@philachristmas).
Facebook: https://www.facebook.com/philachristmas/
Instagram: https://www.instagram.com/philachristmas/
Twitter: https://twitter.com/philachristmas
TikTok: https://www.tiktok.com/@philachristmas
Times and Dates of Christmas Village in Philadelphia 2023:
November 18th until December 24th, 2023.
Closed days: November 20th, 21st, 22nd.
Hours:
Sunday - Thursday: 12pm - 8pm
Friday - Saturday: 12pm - 9pm
Thanksgiving Day: 10am - 5pm
Christmas Eve: 12pm - 5pm
Location:
City Hall and LOVE Park (JFK Plaza, 1500 Arch Street, Philadelphia, PA 19102)
Admission is free, so come by and enjoy the festive traditional Holiday atmosphere all month long.