Play and Swim Mom Group - Five Star Swim School - Eatontown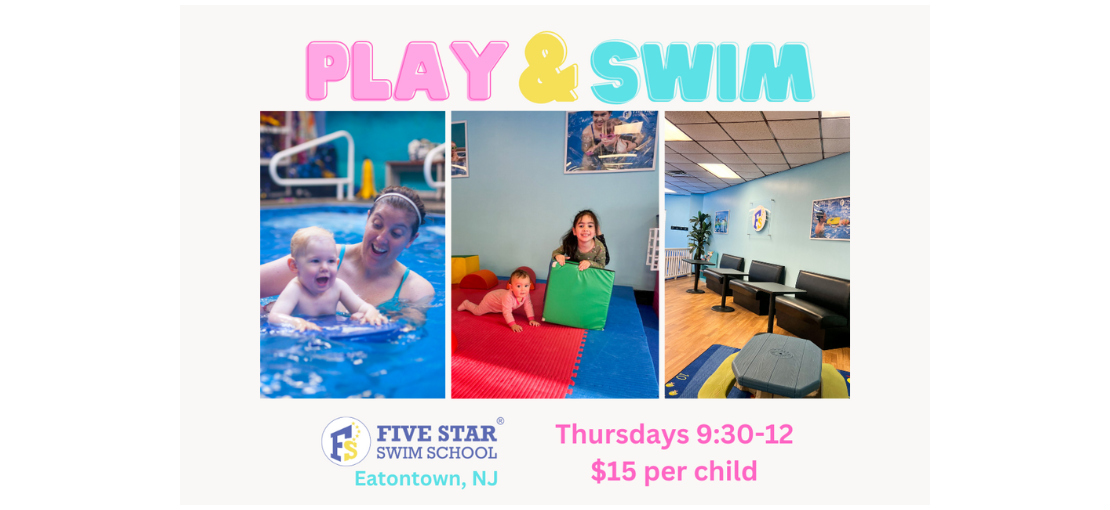 Play and Swim Mom Group - Five Star Swim School - Eatontown
Moms, Dads, Caregivers, Babies, and Kids are welcome to the Play & Swim Moms Group at Five Star Swim School - Eatontown.
They are the place where you can meet moms and make friends while the children are playing and having fun. Bring all your energy. Homeschooler groups are welcome.
The soft play area is open from 9:30 am to 12 pm. The pool is open for swimming from 10 am to 11 am, and a lifeguard is always on duty.
Price: $15 per Child.
Parents/Caregivers Swim for Free. One Adult per child.
Contact them in case you need more information.
Address: 1 Corbett Way, Eatontown, NJ 07724
Telephone: 732.380.1140
Email: Eatontown@FSSwimSchool.com