Virtual Open House - Princeton Learning Experience's Summer 2023 Model UN Program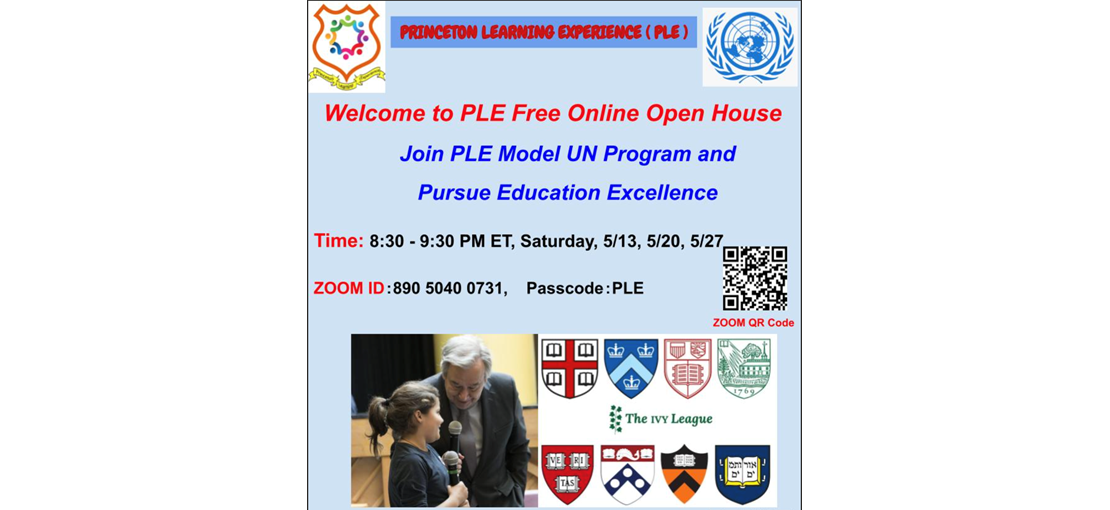 Learn about the Best Model UN Program.
PLE's online Model UN program can help you stand out. Our coaches from Ivy League colleges will share their expertise in MUN activities and their success in education excellency. Meet
the students of Princeton Learning Experience and get an understanding of the virtual Model UN program this summer.
Find out how this program can help you become a leader and increase your chances for getting into a top university.
Time:8:30-9:30 PM ET,
Saturday,5/13/2023, 5/20/2023, 5/27/2023
ZOOM ID:890 5040 0731
Passcode:PLE