Liberty Science Center Thomas & Friends: Explore the Rails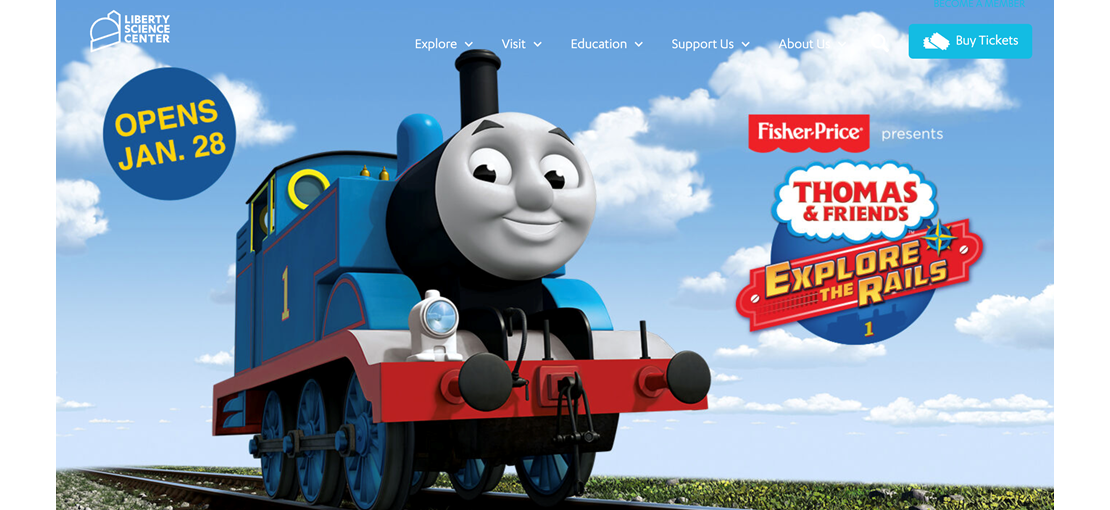 Kids can learn, play, and solve problems with Thomas the Tank Engine and his engine friends while immersing themselves in locations from the beloved TV series. Thomas & Friends: Explore the Rails opens Jan. 28!
Young learners can practice counting objects, comparing sizes, and learning colors. Older kids can practice their math skills, learn basic engineering concepts, discover science ideas through play, and see how technology works to keep engines running.
The smiling faces of Thomas, Percy, Victor, and others are there to offer encouragement and remind children how "really useful" we all are!
Thomas & Friends™: Explore the Rails was created by Minnesota Children's Museum in partnership with Mattel, Inc. The exhibit is nationally presented by Fisher Price.