Virtual Reality Experiences at Harry Potter New York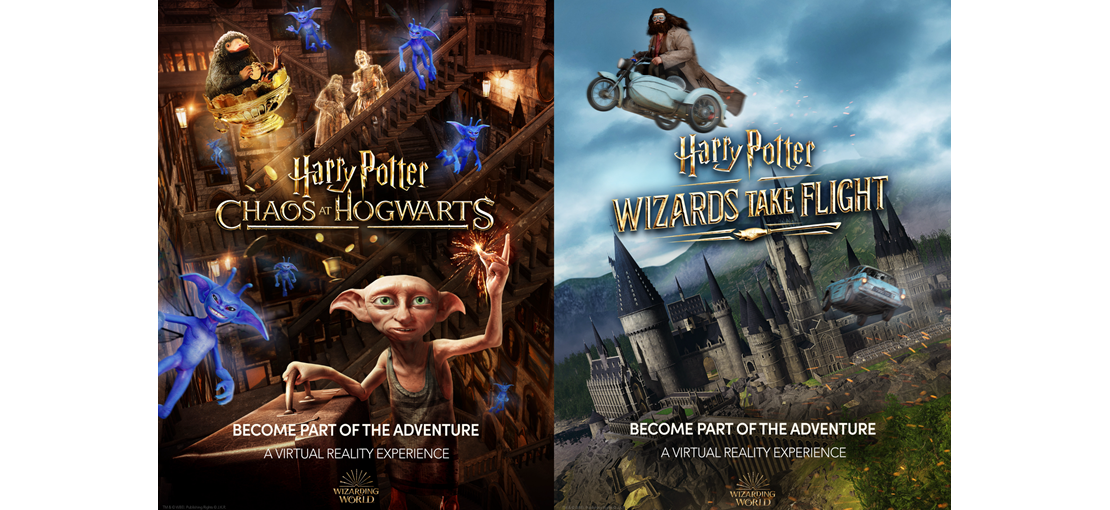 The interactive Harry Potter virtual reality experiences – "Chaos at Hogwarts" and "Wizards Take Flight" can be experienced exclusively at the Harry Potter New York flagship store.  The ground-breaking experiences give fans of the Wizarding World and thrill seekers the chance to explore the magical world as never before.   Tickets for each experience are $37 and on sale through September 12.  For tickets and more information go to harrypotterstore.com.
Guests must be at least be 10+ years old for each experience, 54 inches tall for Wizards Take Flight, and 48 inches tall for Chaos at Hogwarts. Guests between 10 and 12 years old must be accompanied by an adult with a paid ticket. Only guests who are 13+ are able to ride without an accompanied adult. We do not advise guests to participate in this activity if they are pregnant. Wheelchair options are available upon request.  Please be advised that we are only able to accommodate one guest requiring a wheelchair per scheduled time slot.