HIGHLIGHTS: WEEK OF MAY 8 - MAY 14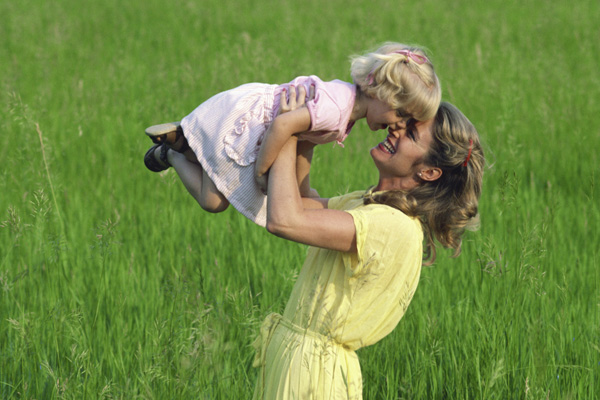 Happy Mother's Day!
Dear Friends,

Did you know that moms wear the most hats? Yes, we are an awesome bunch. We are the world's best chauffeurs, talented chefs stirring up healthy meals, life saving nurses on duty at all times, tutors and educators of all subjects, planners for any occasion, and not to mention negotiators, controllers and operators. Yes, a mom's job is the most challenging job of them all! Who can't agree? So let's celebrate MOMS! NJ KIDS has lots of ideas to help you plan for this weekend. Please explore through our list of ideas. We hope you have a wonderful Mother's Day week
Link for Mother's Day Events
Link for Shows and Performance
Link to Festivals and Fairs
Link to Family Fun Events
---
WEEKEND CALENDAR


Spring Stampede 5K and 1 Mile Fun Run
Saturday, May 10, 07:30 AM - 11:00 AM
Come celebrate Chester Day and join the Spring Stampede 5K Race and Fun Run. Lots of family fun, music, t-shirts and prizes! ... Chester.
Link
Challenger Fun Day at Overpeck County Park
Saturday, May 10, 10:00 AM - 02:00 PM
Come enjoy a day in the park! Parade and games begin at 11:00am. Snacks, barbeque & music. Sponsored by Division on Disability Services Ridgefield Park.
Link
Springtime All Breed Fun Dog Parade
All Breed Fun Springtime Dog Parade will be held at the Gloucester County Craftsmen Show, at noon for all breeds that are crowd friendly. The Craft Show is a pet friendly event. ... Mullica Hill.
Link
Mother's Day Weekend Garden Party at New York Botanical Garden
Saturday, May 10 to Sunday, May 11
Treat mom to the day out that she deserves, with a vintage twist! Celebrate Mother's Day with a garden party for the whole family featuring live music, games, casual picnicking, and more... Bronx.
Link
Mom's Morning Off @ Pump It Up
Sunday, May 11, 10:00 AM - 11:30 AM
Give Mom what she really wants for Mother's Day - the morning off! Dads, get the kids out of the house before Mom wakes up and bring them to play! ... Piscataway.
Link
---
FREE AND FABULOUS EVENTS
MULTICULTURAL FAMILY FESTIVAL
Saturday, May 10, 1-4p,
13th Annual Celebration of the Week of the Young Child * Recommended for children ages 11 & under * Interactive Movement & Dance Performances * Arts & Crafts * Clowns * Storytelling (English & Spanish) * NJ FamilyCare Enrollment * Much More * All children must be accompanied by an adult.
30 Liberty Street, Little Ferry
Click here for more Free and Fabulous Ideas
Click here for Free and Fabulous Family Outing
Click here for Fabulous and Free Zoos
Click here for Free and Fabulous Nature Centers, Parks and Outdoor Spaces
Click here for Free and Fabulous Museums
Click here for Fabulous and Free Historical Sites in New
---

FEATURE EVENTS
LAKE HOPATCONG BLOCK PARTY
Saturday, May 10, 10am-5pm
Hopatcong State Park
Lake demonstration, children's activities, food, antiques and craft, live entertainment and more.
---
FAMILY FUN DAY & BAKE SALE
Saturday, May 10, 10am-2pm
A Day of Fun for Good Cause.
Help to find a cure for pediatric cancer.
Performances from Stretch the Silly Man, The Lizard Guys, Story Pirates and Kidville Rockin Railroad. Crafts, Princess Jasmine, Balloons, Facepainting and more. Free admission. Donations welcome.
Bauer Community Center
Taylor Park (Main & Ridgewood), Millburn
---

FEATURE FIELD TRIP IDEA

POLE POSITON
Indoor Electric GoKart Racing!
Kart Speeds Up to 45 mph.
Video Games,
Pool Tables
Food
99 Cavern Point Rd, Jersey City

201-333-RACE (7223)
Ideas for More Field Trip and Outings!