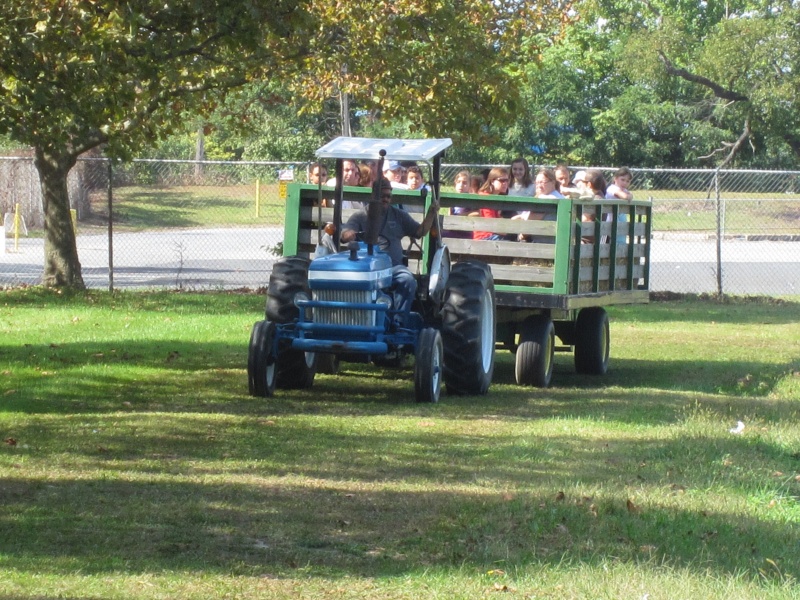 Summer is over, and soon the air will be turning colder. But now is the time to take advantage of what the fall season has to offer. There are lots of fun family friendly ways to enjoy a farm this fall:
Go Apple Picking
Sure, most of us can get apples year-round from the grocery store, but there's nothing quite like fresh apples, picked straight from the tree during harvest season. Many farms will let you pick your own. It's not only fun, it's also a great way to show kids where their food comes from. Get extras for canning applesauce, or making pies. Check out our list of Pick Your Own Farms for locations in your area. ;
Johnson's Corner Farm 133 Church Rd. Medford, NJ 08055 609-654-8643
Argos Farm 1250 Lacey Rd, Forked River, NJ 08731 609.693.3513
Emery's Berry Farm 346 Long Swamp Rd. New Egypt, NJ 08533 (609) 758-8514
Visit the Pumpkin Patch
Don't buy your Halloween pumpkin from the grocery store. Go straight to the source. Kids will love wandering around the patch to pick out the perfect pumpkin. Choose a couple of big ones for jack-o-lanterns, and grab a few smaller ones for painting or general household decorations. Smaller pumpkins make great additions to fall centerpieces. Roast the seeds in your oven for a yummy snack.
Springdale Farms 1631 Springdale Road, Cherry Hill, NJ 08003
856-424-8674 www.springdalefarms.com
Working Farm with corn maze, pumpkin picking special fall festivals
Pumpkin Festival - October 19
Historic Cold Spring Village 720 Route 9, Cape May, NJ 08204 (609) 898-2300, ext. 18
The Lower Township Rotary Club presents the 21st Annual Pumpkin Festival. Fall family fun with craft and food vendors, face painting, pumpkin painting, hayrides, a haunted barn, games, activities and more. Free admission. Rain date: October 20th.
Check out a Local Apple Festival
Enjoy one of the many apple delicacies such as hot and cold apple cider, apple pies, apple turnovers, apple cider donuts, apple fritters, apple loaves, candy and caramel coated apples, and more!
Apple Fest 2013 - Sept 14th and 15th, 11am - 4pm
Delicious Orchards Route 34 South, Colts Neck, NJ 07722 732.462.1989
Apple Fest is fun for all ages! Some of the fun and exciting plans they have arranged include: Live Music, Antique Car Display, Free Food Samplings, and Fun Games. Rain or shine.
Apple Festival - Sept 28th & 29th, 11-4pm
Dearborn Market 2170 Route 35, Holmdel Twp, NJ 07733 (732) 264-0256
There is no better way to celebrate the fall than with freshly picked apples! Come in for the best selection of freshly delivered apples right from NY State. Then walk through their outdoor festival of store-made apple delicacies! Kids will enjoy free live entertainment along with face painting and balloons.
Old Fashioned Hayride
Fall is not complete until you have bumped your way along a dirt road on the way to the pumpkin patch and gotten covered in hay bits.
Navigate a Corn Maze. Test your directional sense, and get some fresh air in the process. Corn mazes are fun for all ages. Farms get more creative each year with the designs. Also look for a hay bale maze for younger ones.
Test Your Skills at a Pumpkin Slingshot - Who doesn't love putting a pumpkin into a sling shot and launching it 25 feet in the air? The kids (and Dad too!) will get a big kick out of it.
4TH ANNUAL LAST FLING PUMPKIN SLING Oct 19 – 20
538 Montana Road, Harmony Twp., 908-283-0721
Pumpkin Sling Contest (by entry only) plus other activities for the entire family
Make Your Own Scarecrow – Pick up a hay bale or use leaves. Dig out an old shirt and overalls, and stuff it until firm. Add a pumpkin head (from your trip to the pumpkin patch) and you've got a great fall decoration.
Dig in a Corn Pit – Great alternative to a sand box for the young ones. They fill a big area with corn kernels and have a variety of toys available.
Visit the Animals
Take a pony ride or pet one of the many animals on the farm.
Green Meadows Petting Farm in Hazlet, New Jersey is a unique hands on learning adventure with hundreds of friendly farm animals. Some of their many petting zoo activities include milking a cow, feeding our animals, tractor drawn hayrides and fall pumpkin picking. Green Acres Drive at Middle Road Hazlet, NJ 07730 732-335-5589
Enjoy the Fall Colors – From the leaves on the trees to the mums and pumpkins, fall is a great time to get outside and enjoy the beauty of the season.
Mum Madness and Pumpkin Parade Family Festival
October 12th & 13th 1:00-4:00 pm
Camden's Children Garden, 3 Riverside Drive, Camden 856-365-8733
The garden's salute to Autumn and their mascot Mum Bear with pumpkin crafts, a pumpkin story and pumpkin activities, all set in the blazing colors of the Garden's beautiful chrysanthemums.
Family Fall Campfire
October 18-19 & 25 -26 6:30 – 8:30 pm
Fernbrook Educational Center 142 Georgetown Road Bordentown Township 609-298-4028
Join them for a thrilling night filled with Halloween games, stories, a hayride, music around the campfire, a chance to win a pumpkin, and fun snacks! Registration required.