11 Best Earth Friendly Things to Do with Kids
Celebrate Earth Day! This year Monday April 22, 2019 has been designated Earth Day. It's a day of civic participation to help clean up the Earth we live in. Get the kids involved, start with small projects such cleaning up your local community park, recycling plastic bottles & bags, or donating used clothes and toys. Below are some Earth Friendly things to do with kids in Northern and Southern New Jersey.
Northern & Central NJ Earth Day Fun
In Bergen County NJ, visit Party for the Planet at Bergen County Zoo in Paramus on April 27, 2019 for some great Earth fun. Families and kids can learn about protecting the environment while walking around the zoo. There will be demonstrations, presentations, and of course, plenty of animals.
The Daffodil Festival and Earth Day Fair will take place on Sunday, April 14, 2019 from 11am-2pm in Memorial Park in Ridgewood. Kids can learn about the local parkland, enjoy pony rides, petting zoo, educational displays, children's activities and more!
FREE to attend on April 27, 2019 is the 2019 Northern Valley State Fair from 11am-4pm. Plenty of wonderful Earth Day celebrations. Children will learn the many ways to preserve our environment. Music, crafts, performers, kids entertainment, and fun! This fair will be held at the Tenafly Middle School.
In Essex County NJ, stop by the FREE Essex County Earth Day at the Essex County Environmental Center in Roseland on April 27, 2019. Every one is welcome. Celebrate nature with crafts, games, canoeing and hiking. Enjoy Turtle Back Zoo live animal show, Woodturners, Beekeepers, Master Gardeners, eco-vendors, live music, and food.
In Hudson County NJ, the 2019 Earth Day Run/Walk Fair will take place at Liberty State Park in Jersey City. This event starts at 10am on Saturday April 27, 2019. It's a fun filled family day with a 5k Run/walk to benefit the park. There will be Earth friendly kids activities, entertainment, music, and more!
Lift some muscle at the Secaucus Earth Day Cleanup at the Mill Creek Marsh in Secaucus NJ. This event will be held on Saturday April 20, 2019 from 10am-1pm. Volunteer and help keep Secaucus clean with an Earth Day clean up at Mill Creek Marsh. Two cleanup locations to choose from. Trash pickup sticks, trash bags, gloves, water & snacks will be provided. Wear appropriate clothing and footwear.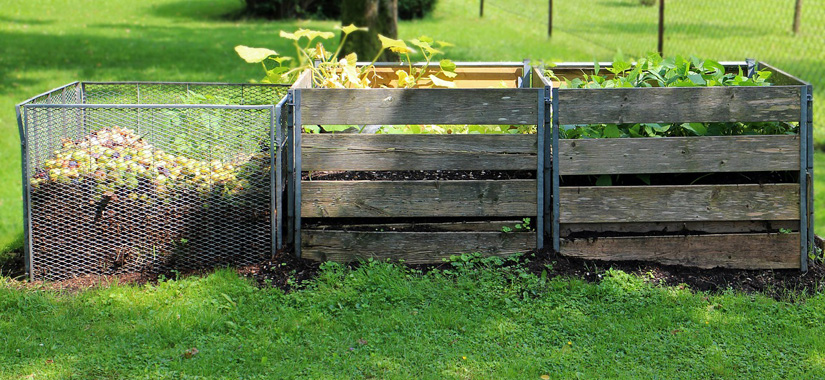 Join in the fun at Hunderdon's 19th Annual Earth Day Festival on April 27, 2019 at Echo Hill Park in Flemington NJ. FREE Planet Earth day activities for all. Live animal show "Eyes of the Wild" @11am. Sing along "Music in a Natural Key" at 1pm. Nature hikes around the park, meet animals, 4-H activities, recycled crafts, games, canoe paddling, campfire, s'mores, and storytelling.
Middlesex County's Edison Earth Day 2019 will be held on Sunday May 5, 2019 from 9am-3pm. Come help clean up Edison at Papaianni Park lake. Perform litter clean up and mulch replacement. Exhibitors, vendors, and speakers will be present. Children activities, food, music, and more!
Participate in the Monmouth County Park Earth Day 2019 on April 27, 2019. It's being held in various venues. Kids can find out how to be an earth friendly gardener at Deep Cut Gardens. Go to the Bayshore Water Park Activity Center to discover and touch sea life. Participate on a nature walk at Freneau Woods Visitor Center. See snakes and reptiles at the Huber Woods Environmental Center. Create ocean crafts at Seven Presidents Oceanfront Park Activity Center.
In Somerset County NJ, help cleanup on April 13, 2019 at the 29th Annual Raritan Headwaters Stream Cleanup. Join in Stream & land cleanup to help protect our waters and eco-system. Bring your own reusable water bottle and trash pickers. Raritan Headwaters will provide trash bags, gloves, water and snacks. Children welcomed to participate and should be supervised. Wear appropriate clothing.
Sussex County NJ's own Vernon Earthfest 2019 will be held on Sunday April 28, 2019 from 10am-4pm at the Heaven Hill Farm. Free 11am Appalachian Trail hikes (registration required). There will be plenty of children's activities, face painting, gem mining, beekeeper, sand art, animal shows, food, music, and more!