Explore some of NJ Kids Top Picks for a great time with your Children
Spring 2020 is almost here, can you feel it in the air? This season brings in warmer weather but there's still plenty of time for all those NJ families out there to go spring skiing. There are many things to do with kids throughout the month of March. Many attractions and museums around the New Jersey and New York area offers spectacular shows, educational exhibits, arts & crafts, indoor play, STEM learning and so much more! Don't forget to check out Dr. Seuss activities going on in your local libraries and communities. More events at NJ Kids calendar.
Big Snow At American Dream
Daily
Every day is a snow day at Big Snow at American Dream. Located at NJ's newest family entertainment complex in nearby Secaucus, easily accessible via major highways. All the fun of skiing and snowboarding, only it's indoors, temperature controlled at 28 degrees Fahrenheit, rentals, and lessons. Major family fun, so give it a try!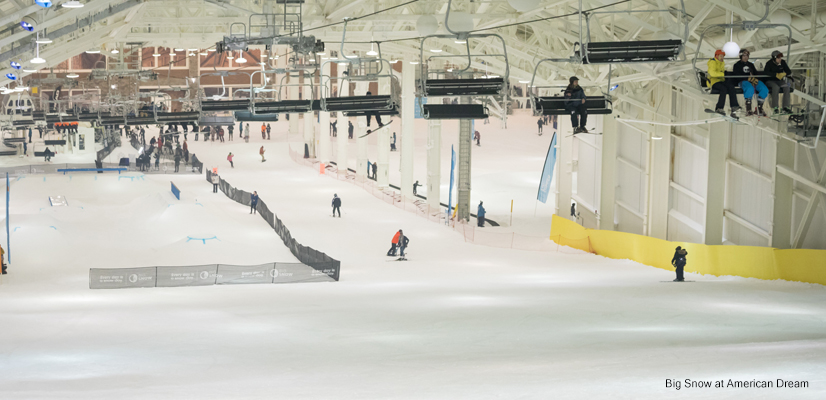 Spring Skiing - Jack Frost Big Boulder
Daily Monday - Sunday
Ski or snowboard daily this season. Buy tickets in advance at https://store.jfbb.com/
Spring Skiing - SkiPA
Daily Monday- Sunday
Outdoor family fun, go skiing, snowboarding, tubing, and cross country skiing in Pennsylvania. Many family friendly resorts to choose from. Learn to ski and snowboard programs, 4th/5th grade snow pass, coupons and more! Visit www.skipa.com for details.
Prison Tour At Eastern State Penitentiary
Daily
Stop by America's most historic prison in Philadelphia. Go on a exciting prison tour at Eastern State Penitentiary. It's the world's first true penitentiary. Kids can hear about stories held within the walls. "The Voices of Eastern State" main audio tour gives a prison overview and includes ten audio stops. 2027 Fairmount Avenue, Philadelphia PA, 215.236.3300.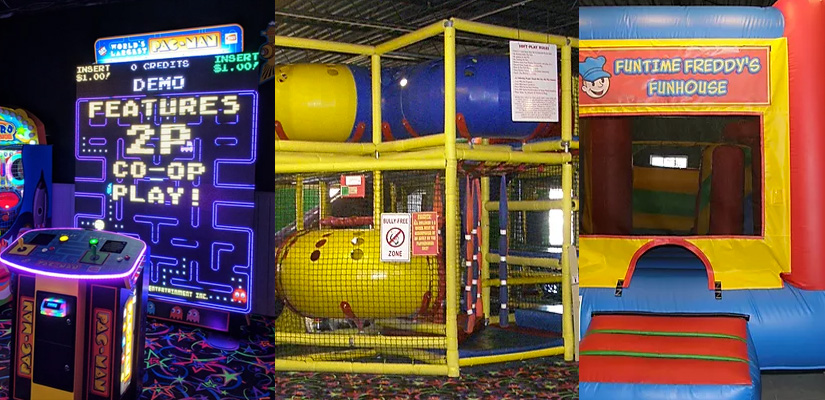 Funtime All-Day Play At Funtime Junction
Tuesday - Sunday
Non-stop fun in one of Essex County's best indoor children's entertainment center. Have a fun time at Funtime Junction. FunCade, vest-less laser tag, a helicopter carousel ride, toddler playground, Beam floor projection game, LiteZilla (Giant Lite Brite), and a multi-level climbscape and jump pillow. 400 Fairfield Rd, Fairfield NJ, 973.882.9777.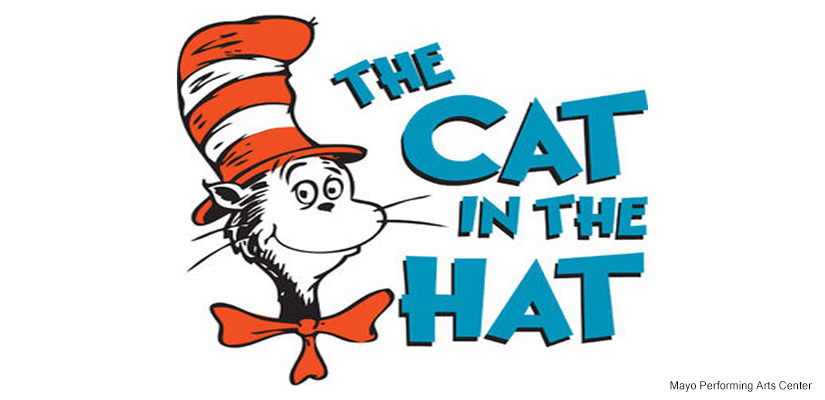 Performances At Mayo Performing Arts
100 South Street, Morristown, 973.539.8008, mayoarts.org

Finding Neverland - musical story of Peter Pan
Friday, March 6, 2020, 7:30PM; Sat, Mar 7th, 2PM & 7:30PM

The Cat in the Hat - amazing and hilarious adventures of Cat in the Hat
Monday March 16, 2020, 4PM, ages 3-8

Erth's Prehistoric Aquarium Adventure - family adventure & discover the mystery of the dinosaurs of the deep
Sunday March 22, 2020, 1:30PM & 4:30PM, ages 4-12
Minigolf At Monster Mini Golf
Daily
Swing your way to non-stop fun. Unique Monster Mini Golf experience with 18 holes of glow-in-the-dark mini golf. Play in a state-of-the-art-arcade and enjoy a laser maze. 2 locations - Fairfield NJ 973.244.0026; Paramus NJ 201.261.0032
Building Montclair In Lego At Montclair Art Museum
Sunday, March 8, 2020, 2 Sessions: 2PM-4PM or 5PM-7PM
Families with children ages 5-14 will work with architect Stephen W. Schwartz to build Montclair buildings, using over 60,000 Legos, to be placed on a scaled map of the city. Extra fee. Families must register for Lego session 1 or Lego Session 2. 3 South Mountain Ave, Montclair NJ, 973.746.5555
Creative Play At Newark Museum
Saturdays, March 2020, 10AM-11AM
In March, for kids ages 3-5, explore Newark Museum's art and science collections through Storytelling: Once upon a time...through words and pictures. Children will be encouraged to create stories based on the works of art in the Museum's comprehensive collection. 49 Washington St, Newark NJ 973.596.6550
Family Back Pack At Newark Museum
Saturdays & Sundays, 11AM-2PM
Family fun for all ages. Tour the Newark Museum. A fun self-guided tour for the entire family! Utilize a spy glass, a timer and more. 49 Washington St, Newark NJ, 973.596.6550
Makerspace Drop In At Newark Museum
Saturdays March 2020, 1PM-4PM
In March, featuring Women's History Month, get inspired by Mikalene Thomas and use innovative technology (STEM/STEAM) at Newark Museum to tell your story. Children ages 6-12 can make a selfie into a laser-cut portrait. 49 Washington St, Newark NJ 973.596.6550
Masterchef Junior Live At NJPAC
Tuesday, March 10, 2020, 7PM
MasterChef Junior Live! at NJPAC cooks up all the delicious excitement of the kids' TV competition show, live on stage! Culinary demonstrations and fun cooking challenges. 1 Center St, Newark NJ, 888.GO.NJPAC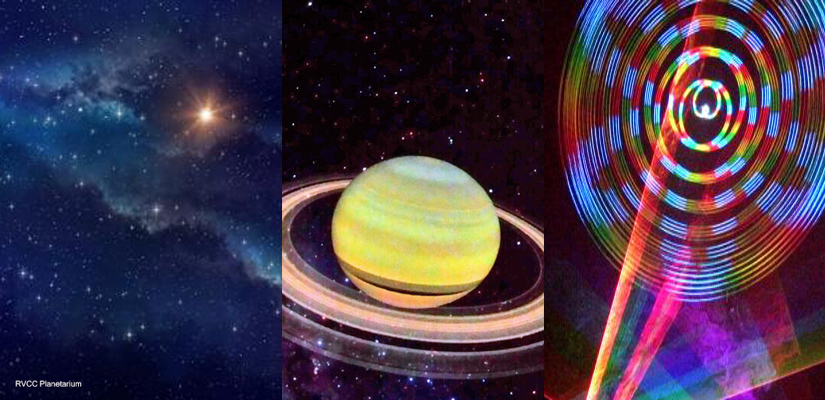 Shows At RVCC Planetarium
Saturdays March 2020
Sit back and take a trip to outer space at RVCC Planetarium. See day and night skies from Earth. Watch stars and planets visible in tonight's sky. Age appropriate shows for preschoolers to adults. March 2020 Shows: Perfect Little Planet, Laser Pop Rock, The Sky Above, Astronomy Tonight, Storybooks in Space, From Earth to the Universe and more! Check website for dates and times. 118 Lamington Road Branchburg NJ, 908.526.1200
Indoor Water Park At Sahara Sams
Thursday - Sunday (March 2020)
Come and play at Sahara Sams. Admission ticket allows access to all attractions, water rides, The Congo Bongo lazy river, Flow Rider, slides, obstacle courses and more! Special Lizard Lagoon toddler water area for little ones. Also home to Sam's Arcade, an indoor area filled with fun arcade games. 535 North Route 73, West Berlin NJ, 856.767.7580
Dr. Seuss Family Fun Day At Morris Museum
Saturday, March 7, 2020, 11AM-4PM
Early access families with disabilities 10AM
Meet Cat in the Hat, photo station, Dr. Seuss arts & crafts, access family friendly exhibits such as Aerosol: Graffiti, Mega Model Trains, Dinosaur Den and more! 6 Normandy Heights Rd, Morristown NJ.
Transit Museum Downtown Brooklyn
Tuesday - Sunday
Special Exhibit starting Feb 13, 2020 - Streetscapes & Subways: Photographs by Pierre P. and Granville W. Pullis provides a view of "old New York" and early subway construction. The Transit Museum is housed in an authentic 1936 subway station. It showcases vintage cars, vintage buses, stories of mass transportation, exhibits and more! Great fun for kids of all ages. nytransitmuseum.org