Kick Off 2023 Memorial Day with Fleet Week and more
On Monday May 29, 2023, we honor all the men and women who died while actively serving in the U.S. Military. There are many parades held in local communities and towns. This holiday also marks the unofficial start of summer. To kick it off, here are some top family friendly Memorial Day events in the New Jersey area. Also check NJ Kids for more ideas.
Memorial Day Weekend at the National Constitution Center
Saturday May 27th through Sunday May 29th, 10AM-3PM. The National Constitution Center will honor America's fallen military heroes with special educational programs. Visitors can explore "How America Remembers" - a look at The Lincoln Memorial and Little Bighorn, the U.S.S. Arizona and the Vietnam War Memorial and learn their importance. Discover the "History of Memorial Day" - see how the holiday connects to the Reconstruction era, when it was known as "Decoration Day." Visitors can also participate in a variety of family-friendly programs and activities, including the "History of the American Flag Show". Design your own memorial and poppy pins. The Center is located at 525 Arch Street Philadelphia, PA.
Field Station Dinosaurs 2023 Opening Day
Saturday May 27th is the grand opening of Field Station Dinosaurs 2023 season. Located in Bergen County's beautiful Overpeck Park in a natural woods setting. Featuring over 30 life-sized, moving, realistic dinosaurs and they come to life thanks to the brilliant engineering of the world's leading roboticists and artists. This is a great adventure experience for the whole family, for kids of all ages. Dinosaurs, walking trails, games, shows and activities are included with admission.
Fleet Week New York 2023
May 24-30, 2023. Celebrate the sea services with week long festivities. The annual NYC Fleet Week begins with the parade of ships. Come meet Sailors, Marines and Coast Guardsmen, tour ships, watch musical performances, demonstrations, and more! In Manhattan - Pier 88, Pier 90, Intrepid Sea, Air and Space Museum. Homeport Pier is in Staten Island. Check schedule and locations. New York Harbor, New York City, NY.
Fleet Week at the Intrepid Museum
Friday through Monday May 26-29, 2023. Watch the U.S. Navy Parade of Ships sail up the Hudson River from the deck of the Intrepid Museum. Annual movie night May 26th on the flight deck, featuring "Top Gun". At the museum, explore special displays, activities and demonstrations. Discover history, science, service and tributes at the Intrepid Museum. There are special museum hours May 27th-29th. Pier 86 @ W 46th St, New York, NY.
Alice and Leonard Dreyfuss Planetarium Shows
Saturday May 27, 2023, see 4 shows in the afternoon at the Newark Museum. Learn about astronomy, space and science. Shows are titled: Beyond the Sun or Extreme Planets.
Newark Museum May Family Sundays
Sunday May 28, 2023, from 10am-5pm. Enjoy a day of fun activities for the whole family as part of your admission ticket to the Newark Museum. Kids of all ages can participate in MakerSpace where kids can tinker and create.
Visit NJ State Parks
Beginning Memorial Day Weekend 2023, go hiking at New Jersey state parks, forests, and recreation areas. There are many sites to visit, ranging from Bass River State Forest, High Point State Park to Liberty State Park. Take the kids and head outdoors!
Yankees Baseball Game Memorial Day Special
Go out to the ball park and root on your favorite New York baseball team. Spend a fun family afternoon or evening at Yankees Stadium. There's still time to buy tickets.
• Friday-Sunday May 26, 27, 28, 2023, The Yankees versus The Padres (Special event ticket includes a Yankees hat with American Flag, hot dog, drink)
Bronx Zoo Wild Asia Monorail
Seasonal exhibit opens in May. It's fun for kids of all ages. This monorail takes you into the Asian wilderness, right in the heart of The Bronx Zoo. Tour guides will point out red pandas, elephants, and rhinos. The Bronx Zoo is also home to over 10,000 animals - see penguins, sloths, porcupines, bears, snakes, and much more!
Woodland Park Memorial Day Street Fair
Monday, May 29, 2023, 11AM-5PM. Street Fair with a classic block party feel. Kids section with fun things to do such as kiddie rides, face painting, sand art, pony rides and petting zoo. Plenty of food vendors, crafters, music, entertainment and fun! McBride Ave, Woodland Park, NJ
Bradley Beach Memorial Day Weekend Festival
Saturday-Monday May 27-29, 2023. This popular Bradley Beach Memorial Day weekend event includes food vendors, crafters, kids activities, rides, music and more! Memorial Day Parade featuring marching bands and drum corps held Saturday May 27th at 10AM, Ocean Ave, Bradley Beach, NJ. Memorial Day Ceremony to remember and honor will be held Monday May 29th at Riley Park.
Memorial Beach Challenge in Ocean City
Saturday, May 27, 2023. Join Ocean City NJ for their Annual Memorial Beach Challenge fundraiser. Great fun for all ages. The Kids Fun Run is designed to allow children to be a part of the day's fun in celebration of The 31Heroes Project. The course features many safe obstacles that are appropriate for children. The adult obstacle challenge uses Navy SEAL inspired obstacles that is a test of strength and mental toughness. Ocean City Music Pier, Ocean City, NJ.
Jersey Shore Food Truck Festival at Monmouth Park
Saturday through Monday, May 27-29, 2023. Celebrate Memorial Day at the annual Jersey Shore Food Truck Festival at the Monmouth Park Racetrack. This 3 day event features over 40 food trucks, live music, live horse racing and more! FREE Family Fun Days activities on Saturday and Sunday - featuring clowns, face painters, pony rides and a bounce house. General admission $6, FREE for kids 12 & under. Parking is FREE.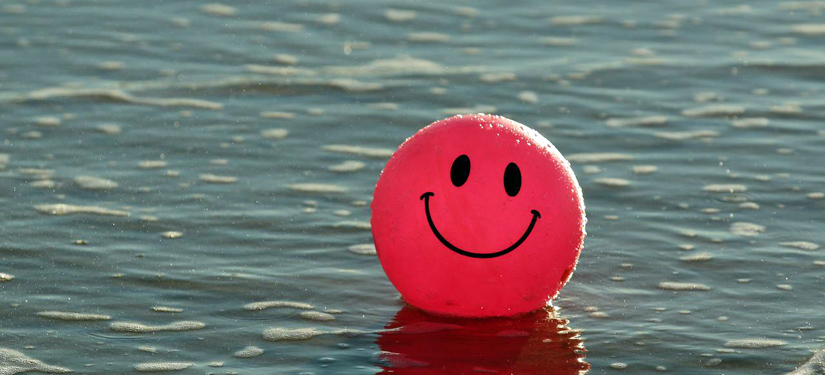 Point Pleasant 2023 Memorial Day Ceremony
Monday May 29, 2023. Ceremony starts at Noon sharp on Memorial Day, May 29th at the Band Shell in Community Park. There will be a children's bicycle parade, beginning at 11:30AM and go around the Community Park. Point Pleasant, NJ.
Resorts Casino's Memorial Day Beach Ball Drop
May 26-30, 2023. Join Resorts as they kick off the summer with their annual Beach Ball Drop. Featuring music from MC Bacardi Ardi and DJ Gary. This event also features contests, games, music, entertainers, giveaways and more. The FREE Ball Drop will take place on Friday May 26th at 5PM with over 5,000 beach balls dropped over the boardwalk. Atlantic City, NJ.
New Jersey Renaissance Faire
Memorial weekend, May 27-29, 2023. Truly a one of a kind experience for the whole family. Go back in time and mingle with villagers dressed in period costumes. See sword fighters, dancers, musicians, comedians, jugglers, acrobats, magicians, fire breathers, sword swallowers and more! $ Admission. FREE Admission for Active Military on Memorial Day. Bordentown, NJ. njrenfaire.com
Big Kahuna's
Open Memorial Day Weekend May 26-28, 2023. Kick off the summer season and enjoy beach fun at Big Kahuna's, an indoor and outdoor Water Park in West Berlin NJ. Have fun on water rides and slides. Bring the kids and get wet! Military & First Responders Buy One Get One ticket through June 4th.
International Kite Festival in Wildwood
Friday-Monday, May 26-29, 2023. FREE to spectators. North America Kite Festival featuring kite makers from around the world! Festivities follow with the opening of the kite sales tent and the Friday night 9 p.m. illuminated kite fly. Kite flying on the beach Saturday and Sunday, as well as kite workshops, kite demos, and family games. World Indoor Kite Competition on Monday inside the Wildwoods Convention Center.
Wildwood Crest Summer Kickoff Concert
Sunday, May 28, 2023 featuring music act "Coast to Coast". This FREE Memorial Day Summer Music Series concert will take place at Centennial Park. Bring a beach chair or blanket and celebrate the beginning of summer. In general, the Wildwood Crest summer concert series lasts through September.
Visit NJ Kids for more events.