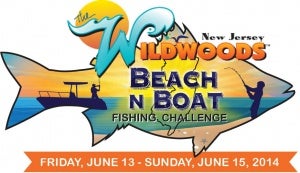 Looking for something to do with Dad over Father's Day Weekend? Make sure to check out "The Wildwoods Beach N Boat Fishing Challenge" on June 13 – 15, 2014. Fish for the entire three days or stop by the Family Fish Festival for an hour.
Everything is FREE and you can win your share of $8,000.00 in cash and prizes. It's not just for fishermen. Anyone can join in the fun. See all the details and a great video at www.beachnboat.com/wildwoods.
Fishermen, fisherwomen and fisherkids can fish anywhere in saltwater, from the shore or a boat in the bays or in the ocean, in and around The Wildwoods, for Striped Bass, Fluke, Weakfish, Black Drum, Bluefish, Kingfish, Tautog and Sea Bass. Eight $1,000.00 cash prizes will be awarded for the largest qualifying catch in each species caught during the three days. Weigh-ins from this event also count toward the Annual Beach N Boat Tournament.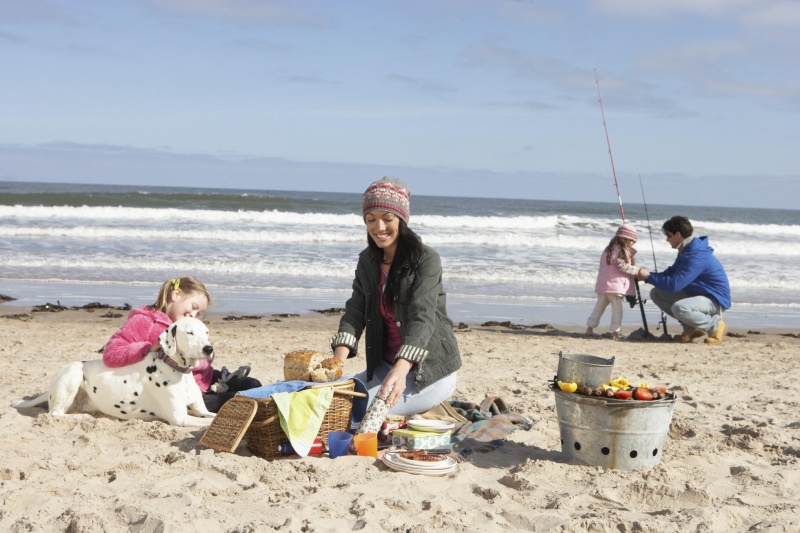 "Base Camp," in front of The Wildwoods Convention Center, will serve as mission control and event central. The "Fishing Expo" featuring the latest boats, newest gear and local vendors will be set up all three days. This is also where anglers will check-in, weigh fish and enjoy plenty of excitement with music, lighting, sponsors products on display, drawings and giveaways. Don't miss the "Family Fish Festival" on Saturday from 12:00 Noon – 5:00 PM. Kids and "big kids" can have fun learning to tie knots, race crabs, try their hand at casting, win prizes and see big fish weighed in.
It is very easy to sign up to fish. Just visit www.beachnboat.com/wildwoods to register for FREE using CODE 9502. Sign up today and check-in at Base Camp before fishing and you are automatically entered into drawings for angler's choice of a surf or boat fishing rod valued at $400 from rh Custom Rods, a two-night stay at the Days Inn & Suite in Wildwood and other valuable prizes.
Base Camp is open from 11:30 AM – 9:00 PM on Friday, 7:00 AM – 9:00 PM on Saturday and 7:00 AM – 12 Noon on Sunday. A kick-off event and Official Anglers Meeting (not mandatory) will be held on Friday, June 13 starting at 12:00 PM. Registered anglers are welcome to fish anytime from Friday June 13 at 2:00 PM until the final weigh-in time, Sunday, June 15 at 10:00 AM. The awards ceremony follows with special presentations from sponsors and The Wildwoods.
Don't own a boat or a rod? No worries; guests can take advantage of the many great things that The Wildwoods have to offer including hotels, charter boats, party boats, kayak rental, local tackle shops, restaurants and more.
On Sunday, fishing ends at 10 and the awards ceremony ends at Noon so you still have time to do some other stuff with Dad on Fathers Day!