What to Do Sept 2023
Start Fall 2023 with some exciting events the whole family can enjoy. The air is crisp and the vibrant leaves are starting to change to spectacular shades of yellow, orange, and red. Fall into fun with your pick of harvest festivals, art fairs, music festivals and local street fairs. Visit NJ Kids for more ideas.
Family Friendly Events in NJ
Wildwood End of Summer Block Party
Sun, Sept 3, 2023, all day. FREE admission. Celebrate the end of summer with a family friendly block party at the Wildwoods. Featuring games, rides, live entertainment, face painters, food and crafters. Various musical performances. Fox Park on Ocean Ave, Wildwood, NJ.
St. Bartholomew UNICO Italian Festival
Fr-Mon, Sept 1-4, 2023. Traditional Annual Labor Day Italian Festival honoring San Nicola di Bari, the patron saint of the town of Montazzoli, Italy. Find great food including favorites like pizza, pasta, zeppoles, and calzones. Great family event with rides and games. Nightly music: Wolf Creek, The Jersey Jukebox, The Broadcasters, Jimmy and the Parrots. 2032 Westfield Ave, Scotch Plains, NJ.
Scandinavian Fest
Sun, Sept 3, 2023, 10AM-5:30PM. The outdoor Scandinavian Fest celebrates the music, food, crafts, arts, and traditions of the Nordic countries of Denmark, Estonia, Finland, Norway, and Sweden. Kids activities, face painting, magic, dancing, and Viking games. $ ticket. Vasa Park, Budd Lake, NJ.
Riverdale's Annual Labor Day Street Fair
Mon, Sept 4, 2023, 10AM-5PM. Riverdale Street Fair with tasty food and treats, live music and entertainment. Special "Kidz Traveling Shindig" section for kids with kiddie rides, slides, face painters, games, and sand art. 91 Newark Pompton Turnpike, Riverdale, NJ
All About Downtown Street Fair Jersey City
Sat, Sept 9, 2023, 12PM-8PM. FREE. Join over 30,000 visitors to Downtown Jersey City Street Fair for this one-day event featuring food trucks, artists, jewelry, crafts, and 200+ vendors. Live entertainment and music. Tons of fun kids activities. Newark Ave between Grove and Coles Streets, Jersey City, NJ.
Central Jersey Jazz Festival 2023
Sat & Sun, Sept 9-10, 2023. FREE Admission. 2 days of live Jazz performances in 2 outdoor venues: Friday 8:30PM-10PM in Flemington; Sunday starting at 1:30PM in Downtown Somerville. Check website for artists lineup.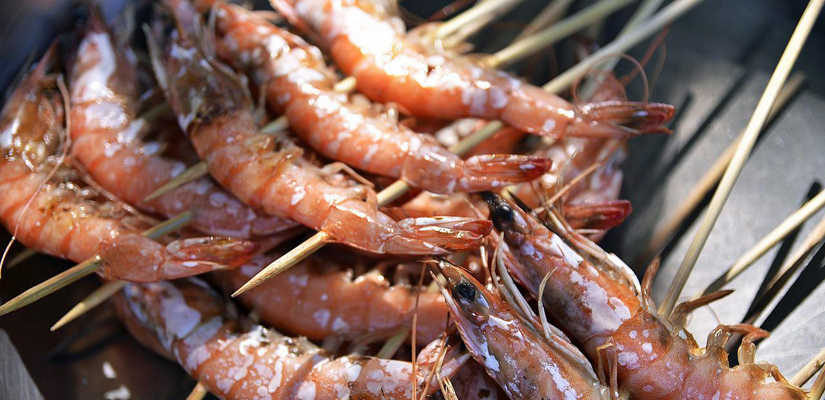 Downbeach Seafood Festival
Sat & Sun, Sept 9-10, 2023, 11AM-7PM. Seafood culinary delight. Downbeach Seafood Festival is for family foodies who like to chow down on clams, calamari, oysters, ahi, and more! Food vendors, kids activities, touch tank, contests, live entertainment. Entrance fee for ages 13+. Free admission for Kids 12 & under. Ski Beach @ Dorset & Burk Aves, Ventnor, NJ.
2023 Beach Plum Festival
Sun, Sept 10, 2023, 9AM-4PM. Family fun for all at the Beach Plum Festival. Featuring plum ice cream, jelly, food, music, children's games, arts & craft vendors, and environmental exhibits. Island Beach State Park, Rt. 35 South, Seaside Park, NJ.
FestiFall Westfield
Sun, Sept 10, 2023, 10AM-5PM. FREE family festival. Kick off FestiFall with amazing food, live entertainment, KidZone, and scores of vendors. Elm and East Broad Streets, Downtown Westfield, NJ.
Festival of the Sea at Point Pleasant
Sat, Sept 16, 2023, 10AM-7PM. Celebrate seafood at the Festival of the Sea: crab cakes, shrimp skewers, chowders, lobsters, and other seafood items! Plenty of family activities, 200+ craft vendors, and music stage with local artists. Downtown Arnold and Bay Avenues, Point Pleasant, NJ.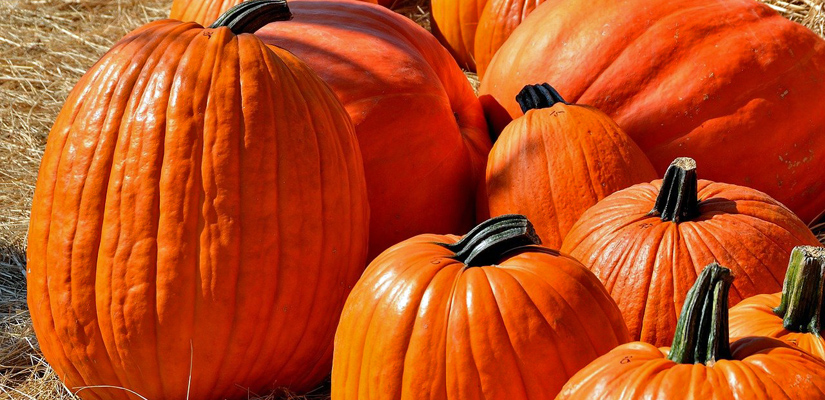 Great Pumpkin Festival 2023
Sept 16-Nov 5, 2023. Largest Fall Festival in Northern New Jersey. Admission includes many activities: Tractor Hay Ride through fields, Corn Maze, Pig races, Farm animals, The Canine Stars Stunt Dog Show, Barnyard sports, Corn bag toss, Skee-Ball, Giant Straw Bale Pyramid, and more! Buy your tickets online. Don't forget to bring home a pumpkin ($). 51 State Route 94, Vernon, NJ.
Latino Festival of Monmouth County
Sat, Sept 16, 2023, 12PM-7PM. FREE Admission. A coming together of Latin American countries at the Latino Festival of Monmouth County. Wonderful family event. Experience Latino arts and culture with authentic Latin food, music, dance, and games. 1 East Main Street, Freehold, NJ.
Mercer County Dragon Boat Festival
Sat, Sept 16, 2023 in the morning. Come watch & cheer on East Coast teams taking part in dragon boat racing in a beautiful natural setting. Crews from the New York and Philadelphia region will take part in the festival. Mercer County Park, West Windsor, NJ.
Ocean City Airport Festival
Sat, Sept 16, 2023, 10AM-3PM. FREE Admission. Annual Ocean City Airport Festival with displays of World War II planes, classic planes, warbirds, air demonstrations. Ocean City Municipal Airport, 26th & Bay Ave, Ocean City, NJ.
Parachute Pyrotechnic Show at Ocean City
Sat, Sept 16, 2023, 8PM-8:30PM. FREE. Team Fastrax demonstrators jumping from an aircraft. Pyrotechnics flown in formation in the sky. Ocean City Boardwalk, Ocean City, NJ.
Sea Isle Fall Family Festival
Sat, Sept 16, 2023, 9AM-4PM. FREE for all to attend the Seaside Vendor Craft Market along the ocean promenade. Festival Food Court located in front of Excursion Park. Live music, amusement rides, and family activities. JFK Blvd. & Promenade, Sea Isle City, NJ.
Boardwalk Aerobatic Airshow at Ocean City
Sun, Sept 17, 2023 1PM-2:30PM. Stunt pilots and military demonstrations over the ocean. Ocean City Boardwalk at 6th-14th Streets, Ocean City, NJ.
Sea Isle Antique Auto Show & Parade
Sun, Sept 17, 2023, 9AM-1:30PM. Come see vintage vehicles and cars. The autos will be part of a parade through town. Enjoy live music. JFK Blvd. & Promenade, Sea Isle City, NJ.
Bergen County 4-H Fair
Fri-Sun, Sept 22-24, 2023. FREE Admission. The Bergen County 4-H Fair features hands on activities, crafts, carnival rides, farmers market, petting zoo, live music, food trucks and more! 4-H displays and projects. Overpeck County Park, Ridgefield Park, NJ.
Morristown Jazz & Blues Festival
Fri, Sept 22, 2023 (5PM-10PM) and Sat, Sept 23, 2023 (Noon-10PM). The Morristown Jazz & Blue Festival is great for all music fans. Lineup includes: Ty Stephens and Soul Jaazz, Debra Devi Group, The Downtown Charlie Brown Blues Band, U.S. Navy Jazz Band The Commodores, Gotham City Latin Jazz Septet, The Hot Sardines, Ana Popovic Band, Louis Prima Jr. & The Witnesses. Located on the Green in downtown Morristown NJ.
Edison Fun Family Spectacular
Sat, Sept 23, 2023, 1PM-9PM. FREE. Edison Fall Family Spectacular featuring kiddie rides, petting zoo, magician, face painting, arts & crafts. Live music and food courts. Many vendors selling arts & crafts, jewelry, and novelties. Amboy Avenue & Clara Barton, Edison, NJ.
Fall Apple Fest at The Historic Village at Allaire
Sat, Sept 23, 2023, 11AM-4PM. Join the villagers and celebrate the Harvest at the Historic Village at Allaire. Great family fun - try apple cider pressing, apple pie baking contest, demonstrations, games and more! $ Admission. 4263 Atlantic Avenue, Wall Township, NJ.
Essex County 4-H Fall Fair
Sat, Sept 23, 2023, 11AM-3PM. FREE. Celebrate Autumn at the Fall Family Festival in Essex County. Also featuring a 4-H Fall Harvest Showcase. Nature games and crafts, hands on activities, hiking, live animal show, petting zoo, music, food, and more! 621 Eagle Rock Ave, Roseland, NJ.
See NJ Kids calendar for more things to do.