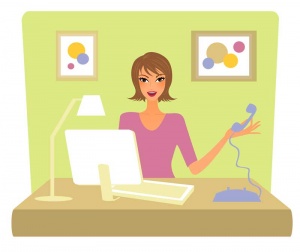 The summer before my first birthday my parents packed up the family and headed to Florida for a weeklong houseboat tour of the Everglades. I, of course, don't remember this trip, but by all accounts the sun was shining the day my father pulled away from the dock and piloted us through the narrow reed-choked-channels. I imagine we lounged on the deck, enjoying the scenery; that evening, we dropped anchor, and ate dinner under a carpet of stars.
Some time after midnight it began drizzling. Soon, it was raining steadily; by early morning, it had turned into a full-blown hurricane. It was hours before the storm dissipated and the sun finally pushed through the clouds. Happily, my father grabbed the controls, revved the motor and sent us flying in reverse, tangling the anchor tightly around the propeller. We were stuck there, marooned, for the next five days before we were finally rescued.
"Oh, it was nothing," my father often said. "Just a little storm," and over the years, I even started to believe him.
The following year we set off again, and these family trips become an annual tradition. There was the summer we safaried in East Africa, trailing lions and gazelles and zebras across the sun-faded Serengeti plains, and the year we sailed down the Yellow River, past villages resting on the edge of the water. One year we horse backed through the Tetons, sleeping in tents, eating fresh-caught fish for breakfast, and the year we hiked in the shadow of the Matterhorn, the mountain's snowcapped peak shrouded in clouds. From an early age, I learned some of my most indelible lessons not from schoolbooks but these jaunts around the world – and I learned that, despite even the most meticulously researched itineraries, occasionally, things didn't work out exactly the way my parents had planned. We'd hear my father mutter those two words – 'it's nothing' - and with a collective sigh, we held our breath, and like a game of Twister, delicately extricated ourselves from another tangled web.
"It's nothing," my father whispered to my brother, urging him along past Lenin's entombed body after he was cornered by a Russian commando sporting a rather imposing AK-47 during our trip to the former Soviet Union; "It was nothing," my father said to me on a three-and-a-half week odyssey of Egypt, after I found myself whisked away into the desert abyss on the back of an ancient camel named Bessie; "It's nothing", he uttered the year we discovered we were stranded in an airport outside Ankara, Turkey as a result of bickering between the Turks and Greeks, only to accept a ride aboard a small fishing boat headed across the Adriatic Sea in twelve-foot swells. And, of course, there was the summer we toured the National Parks out west. The fields were dotted with Crimson-red Indian Paintbrush and, as we sat at a picnic table covered with our tattered yellow picnic blanket, I heard a rustle in the bushes off to the left, and then there was the moist black nose, and then the two black eyes, and then finally the entire black bear. Calmly, my father handed me a bag of marshmallows.
"Closer," he whispered, pulling out his camera. "It's nothing," he added, "Just get a little closer."
Soon my sister, brother and I became teenagers, and the five us travelled as a single unit less and less. By the time we left home for college and started lives of our own, the trips stopped altogether.
And then a few years ago, my mother called.
"We're going away," she announced. "All of us," she continued and she spoke with such gleeful anticipation that I completely ignored the little voice in my head mocking, 'danger, danger, danger'. It would be fun, I convinced myself – the family was bigger now, three generations, husbands and wives and children, and besides, what could possibly happen, everything that happens is really nothing. But, then, of course, three months later, as we drove through the Painted Desert, miles from the nearest town, it happened. The 'low fuel' light flickered on, the needle bobbing on empty.
"It's nothing," my father said. "Coast to the nearest gas station," he added, and suddenly I started to laugh. There was something strangely comforting about the prospect of running out of gas in the middle of the desert, nearly forty years after we spent the better part of the week marooned in the middle of the Florida Everglades. Later, back at the hotel, my father shrugged and repeated, "It was nothing," but I knew then that it was in fact something – something truly important. All those years traveling around the world, visiting pyramids and canyons and churches and gardens – our trips had little to do with those sights. No, it was truly about all of us gamely facing the travails of traveling together as a family, learning, laughing and growing infinitely closer.
And I suddenly realized I had the same chance with my husband and our own children. So many of my friends kept repeating the same mantras – 'It's too early to travel', 'When they're older we'll travel', 'They wouldn't remember the trip anyway' – but I knew they were wrong. It's never too early to travel; the kids are old enough all ready, it doesn't even matter if they remember the exact details of the trip – no, maybe they won't remember the sights we see, but they will always have the memory of traveling together as a family, and that is priceless.
So fly halfway across the world, or stay right here in New Jersey. Be ready for a few hiccups along the way, but instead of fearing the airport lines or the car trips or hundredth plea, 'Are we there yet' – instead, relish the time together.
Personally, I'm already planning my next trip. I can only wonder what exciting and undoubtedly dangerous adventure awaits us. Because I know even if it's nothing, the memories are everything.
NJ Kids Suburban Mom Tip: To get your next (or first) family trip started – here are some of my recent favorite family vacation spots. Importantly, when I plan a family trip, I always look for a place that has a little of everything – nature and outdoor hiking, museums, zoos, gardens and history – and I never dumb down an itinerary -– even a visit to the Louvre in Paris can be turned into a scavenger hunt for flowers in paintings. Click here for more vacation ideas in New Jersey and Beyond, Check back often – new trips and ideas will be posted frequently.
Climb a Mountain in Rocky Mountain National Park and Colorado Springs
History Comes Alive in London and the Hampshire Countryside
Hail to the Chief: Washington, DC
The Alamo and Beyond: San Antonio and Houston
The Perfect Weekend Getaway: Philadelphia
Follow the Freedom Trail in Boston
Sun and Fun in San Diego
The Heat is On in Miami
Mountains, Rainforests, Beaches and More: Seattle, Olympic National Park and Victoria Island
The Beauty of America: Yellowstone and the Grand Tetons
Across Two Countries: Niagara Falls and Toronto
By Jenny Tananbaum
Jenny Tananbaum is a writer, wife and mom to three. suburbanmom@njkidsonline.com