Raising a child can be a number of things. Fun, exciting, exhausting, worrisome, loud, heartwarming, dramatic, dysfunctional, delightful, expensive, perfect… the list goes on. There are days you ache to throw in the towel and other days you'd give anything to hold them forever and never let them slip out of your hands. All in all, raising a child is a blessing.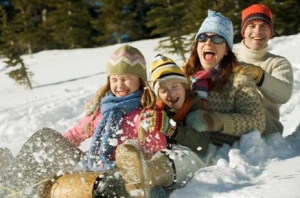 Here are a handful of quotes on raising children to remind you of the irreplaceable memories you make along the way. It's funny how many you can relate to… Enjoy!

You try your hardest to raise your teenagers with patience, honesty and good manners, but they still end up being like you.
Imagination is something that sits up with dad and mom the first time their teenager stays out late.
You can learn many things from children. How much patience you have, for instance. - Franklin P. Jones
You know your children are growing up when they stop asking you where they came from and refuse to tell you where they are going.- P.J O'Rourke
There are times when parenthood seems nothing more than feeding the hand that bites you. - Ann Diehl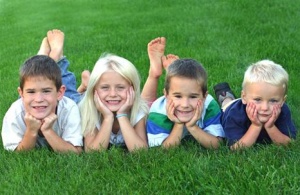 Many a man wishes he were strong enough to tear a telephone book in half -- especially if he has a teenage daughter. - Guy Lombardo
A scout troop consists of twelve little kids dressed like schmucks following a big schmuck dressed like a kid. - Jack Benny
When
my kids become wild and unruly, I use a nice safe playpen. When they're finished,
I climb out. - Erma Bombeck
I grew up with six brothers. That's how I learned how to dance, waiting in line for the
bathroom. - Bob Hope
Sources:
http://www.zona-pellucida.com/humor3.html
http://www.buzzle.com/articles/teens-quotes-funny-quotes-for-teenagers.html

Stephanie Falcone