Lancaster - A Great Family Destination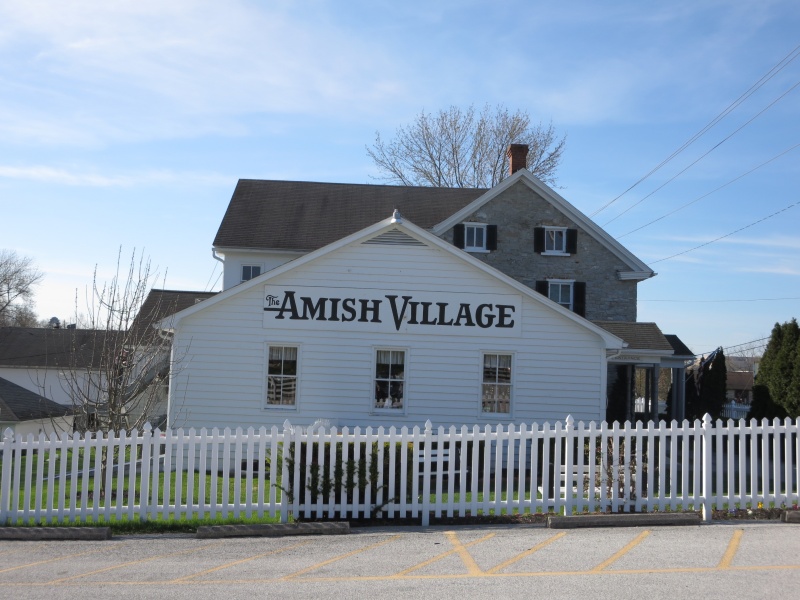 I was talking with some friends and doing some research looking for fun places to go within two to three hours driving distance of NJ to start my summer vacation off. With my budget being small, I can get away with the family for a day or two without killing my wallet. I was told I should look at Lancaster. My first thought was it was for older people and there was lots of Amish farm land but I was pleasantly surprised to find that Lancaster is a great family friendly destination that has fun attractions for all age groups from toddlers to teens.
Place to Stay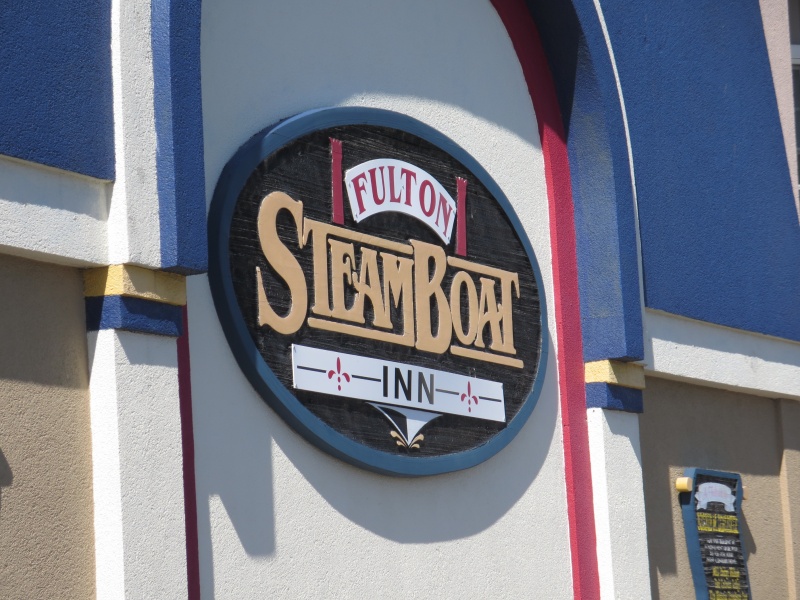 I started looking into a place to stay and found a unique hotel called the Fulton Steamboat Inn. The address is Routes 30 & 896, Lancaster, PA 17602 phone: (800) 922-2229. It is designed to look like a replica steamboat complete with water around it. It feels as if you are really walking onto a boat. It is elegantly designed with Nautical or Victorian themed guest rooms for the adults to enjoy. They serve breakfast, lunch, and dinner onsite at Huckleberry's Restaurant & Tavern which is really convenient. You can choose to add on a reasonable priced full breakfast to your stay if you want. They serve it family style and it comes with a mountain of eggs, pancakes, muffins, bacon, and more. They really have a lot for kids as well. Several rooms even have bunk beds. My six year old son's favorite parts of the hotel were the heated indoor pool & whirlpool, a duck & koi feeding pond, and a brand new ship themed playground. Other benefits I liked were the complimentary Wi-Fi internet access and the in room Blu-Ray DVD players with a DVD Library you can rent from. It is also very centrally located so we didn't have to travel far to get many attractions in the area.
Turkey Hill Experience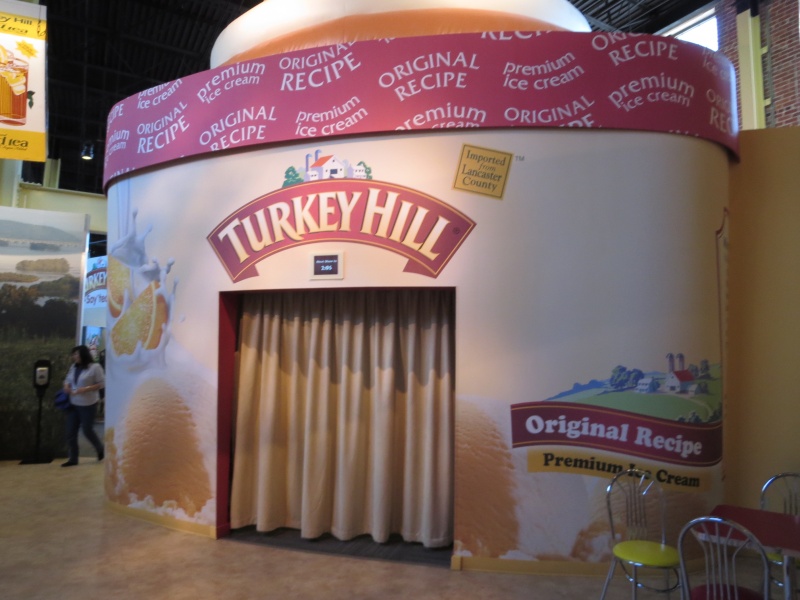 Our first stop was the Turkey Hill Experience. The address is 301 Linden Street, Columbia, PA 17512 phone: 844-847-4884. Now as a big fan of ice cream I had to check this one out. They have a cute museum all about how their ice cream is made. You walk in and you can sit in a milk truck, milk one of their mechanical cows, and get free sample a variety of flavors of their ice cream or drinks. They make a great mint chocolate chip and I liked the mango lemonade. One of the unique parts of the experience is being able to design your own ice cream. You go up to a touch screen computer and they offer you all sorts of choices to mix up your own concoction. My son named his the Jackson special. It was chocolate with mango, chocolate chips, and sprinkles in it. After you finish perfecting your flavor you move onto the next station where you design your packaging. Then at the end you get a chance to stand in front of a green screen and record a commercial telling everyone about how great your new flavor is. Each step of the way they email you so you can share your family and friends when you get home. For an extra price you can try the Turkey Hill Taste Lab that allows you to bring your virtual ice cream creation to life as you make your own pint of ice cream to actually eat!
Amish Village

Our next stop was the Amish Village. I wanted to show my son what the Amish lifestyle is like. He couldn't understand why anyone would want to live without electricity, cars, and television but he loved all the animals he got to see. The address is 199 Hartman Bridge Rd, Ronks, PA 17572 phone: (717) 687-8511. They offer tours daily through several buildings that you would see on an authentic Amish farm. It starts in the home where they describe a typical day in the life of the Amish and show you the kitchen, a bedroom with the traditional clothing, and a barn with several cute baby animals. They also have a one-room schoolhouse, blacksmith shop, smokehouse market and more. It takes 30 to 45 minutes to wander through the property.
North Museum of Natural History and Science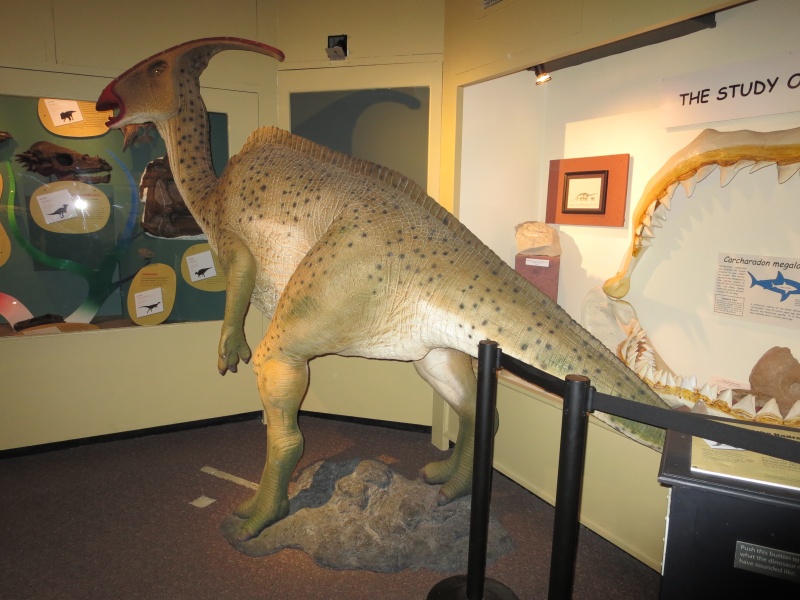 Next on our tour list was the North Museum of Natural History and Science. The address is 400 College Ave, Lancaster, PA 17603 phone 717-291-3941. I really enjoyed this museum. They have a little bit of everything. While we were there they had a special exhibit called Eat Well, Play Well. I learned a lot about how much sugar is in some of the processed food we eat. It made me rethink what I've been eating and how to read labels better. The second part of the exhibit gives you several exercise challenges to see if you can complete and shows you where you are versus the average person. There are several permanent exhibits from a live animal room, a dinosaur gallery, a discovery room, an exhibit devoted to the solar system, and the whole downstairs has their natural history collection of birds, bugs, and rocks. It will take you 3 – 4 hours to discover it all.
Other Attractions
Other attractions in the area worth checking out:
North Museum of Natural History and Science, Ronks, PA 17572, phone: 1-888-687-5005. Stay in one of 40 restored historic train cars. They also have an onsite petting zoo, Amish buggy rides, and a train car restaurant.
Strasburg Railroad 301 Gap Road, Ronks, PA 17572 phone: 866-725-9666. Daily train rides (Thomas the Tank engine comes for a visit June 14 – 22).
Across the street is the Railroad Museum of Pennsylvania. 300 Gap Road, Strasburg, PA 17579, phone 717-687-8628. Full size restored train cars you can explore & model trains.
Choo Choo Barn 226 Gap Road, Ronks, PA 17572, phone: (717) 687-7911. Cool place with a huge room of model trains and miniature villages with moving figures.
Indian Echo Caverns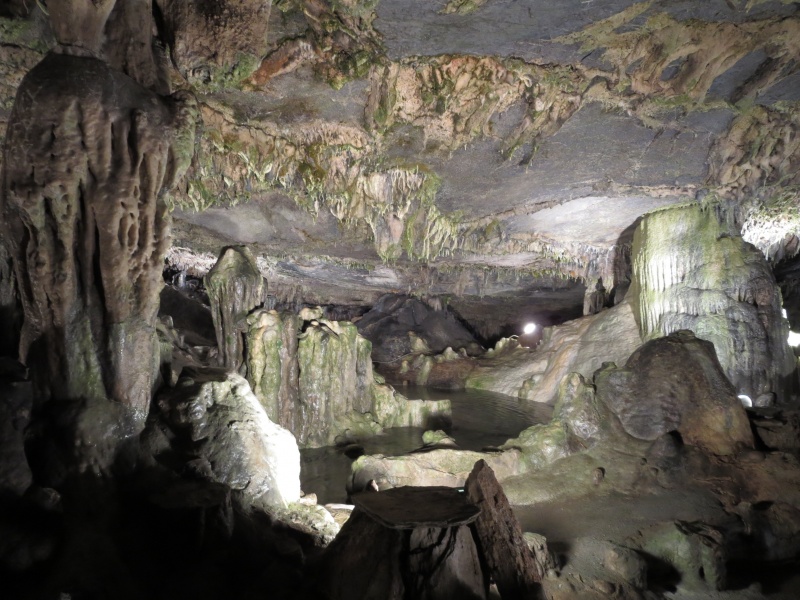 368 Middletown Road, Hummelstown, PA 17036, phone: 717.566.8131. Beautiful cavern well worth the visit. There is a 77 step staircase to get down to the opening so make sure your group can handle the stairs. Also nearby is duck pin bowling.
Dutch Wonderland 2249 Lincoln Hwy E, Lancaster, PA 17602, phone: 866-386-2839. Fun amusement park that is great for the 10 and under age group.
Hands-on House Children's Museum of Lancaster 721 Landis Valley Road Lancaster, PA 17601 phone: (717) 569-KIDS Great for the 2 – 10 age group. Hands on museum with several themed rooms to explore. Their motto is Please Touch!
Contributed by Sarah Graves, NJ Mom Squad Team