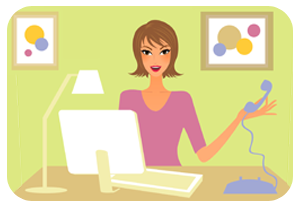 It took three trips to the drug store, six pregnancy tests and one full hour of staring incredulously at the line of plus signs to convince myself I was truly expecting, but as soon as I accepted my new mother-to-be reality, I immediately darted off to Barnes and Noble and purchased a half dozen How to Books on raising a child. I was determined to follow all the rules and perfect this parenting thing: establish a routine, remain calm and organized, don't forget to encourage tummy time, offer lots of brain-boosting activities, but no sweets, juice, or TV.
It was a lot to remember, but for a while, things worked out pretty well, although, granted, I was blessed with a very complacent baby who slept when I put him down, ate whatever I offered, played contentedly for hours with a plastic red solo cup. We took long walks, visited nearby museums, joined Mommy and Me story time at the library. Mother of the year, here I come: I was well on my way to raising an intellectual, nutritionally sound, well-balanced child, plus dinner was in the oven, laundry was washed and folded, fridge was stocked full.
But then, a funny thing happened – this tiny infant – this delicious, content, malleable baby started talking, and then walking, and soon thereafter there was another baby in our lives, and less than two years later, a third – and these children, they all kept growing, and no matter how hard I tried, there always seemed to be an undercurrent of mayhem. Another activity, another projects; more homework, more tennis lessons, more softball games; dance, Hebrew school, work, grocery shopping, breakfasts, lunches, dinners – how is there only pickles, half a loaf of white bread and three wilted carrots in the fridge? Did she just change for the 5th time? Why does he always leave his pajamas on the floor? Can't you remember to clear your plate, or make your bed, or close your drawers or take off your shoes or stop asking again and again and again what is for dinner because I have no idea since I can only find pickles and white bread and wilted carrots in the fridge! Follow the rules, remember the advice, count to ten, take a time out, did you just roll your eyes, no I'm not screaming, do you really want to see me scream?
I wasn't perfect. No matter how many times I read and re-read the books, l still wasn't perfect. And there are times I feel as though I have failed –myself, my family, all the other moms who seem to sail through their day with ease and serenity. No, those child rearing experts who sold millions of copies of their child-rearing books would never yell, would never let mounds of laundry pile up, would never open up the pantry and find the shelves lined with nothing but dust, would never temporarily forget their daughter at the school playground, even if they remembered her before starting the car.
But then, just as I am ready to relinquish my Mother of the Year award and throw in the towel, my son offers to help his sister with her homework, and my daughter begins to cut the vegetables without being asked, and Little One runs into my husband's arms when he gets home at the end of the day, and I realize we must be doing something right. They are polite, respectful, loving children. Does it really matter if we follow the rules? Does it really matter if our day-to-day lives are often muddled, hectic, and chaotic?
There are days when we can't adhere to a pre-ordained schedule, and there are times my kids watch one extra episode of SpongeBob, and there will always be days when I need the take out menu. Please don't judge me – just pass me the phone.
By Jenny Tananbaum
Jenny Tananbaum is a writer, wife and mom to three. suburbanmom@njkidsonline.com