Visiting a planetarium lets you explore space without ever having to leave New Jersey. It is a fun and educational way to show your kids the wonders of the universe. They offer numerous low cost exciting programs (even some for special needs) throughout the summer so be sure to check their individual websites for a complete schedule. So reach for the stars and enjoy a cool way to pass the summer.
The Alice and Leonard Dreyfuss Planetarium at Newark Museum
The Alice and Leonard Dreyfuss Planetarium located within the Newark Museum is a spectacular interactive theater for learning about astronomy, space and planetary science. Audiences can explore the constellations, travel through the Solar System, visit distant galaxies and soar to the edge of the Universe. Programs include:
Zula Patrol 2: Down to Earth
Saturdays & Sundays, 1 & 3 pm
A routine fossil hunting mission on a rollicking ride into Earth's past! When the Zula Patrol discovers that the villainous Deliria Delight has been traveling back in time, they must find and catch her, before her actions cause catastrophic consequences.From Dream to Discovery: Inside NASA
Wednesday-Friday 2 pm, Saturday & Sunday 2 & 4 pm
From blue print to blastoff, experience how NASA's engineers are pushing the frontiers of spaceflight to the very edges of the universe! Learn about today's most exciting missions into space such as the enormous James Webb Space Telescope and New Horizon's thrilling mission to Pluto.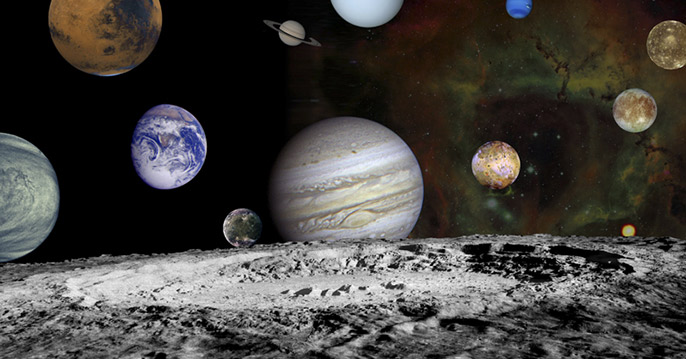 Robert J. Novins Planetarium 
Spend an enjoyable evening or afternoon "Under the Stars" at the Robert J. Novins Planetarium on Ocean County College's Main Campus, College Drive, Toms River, NJ. One of the largest and most active planetariums in the state, the Novins Planetarium offers a variety of children's, laser, and seasonal shows, plus an array of special events. Imagine learning the "Secret of the Cardboard Rocket" or going on an inter-planetary adventure with Sesame Street's Big Bird! Families can enjoy investigating the real night sky through the lens of a telescope perched outside on the Planetarium lawn. Or take a musical journey featuring dazzling laser-art and spectacular effects! Visit the Novins Planetarium … it's a fun trip for the whole family! For a show schedule, visit www.ocean.edu or for recorded show information call 732-255-0342.
Saturday May 3
11:30 One World, One Sky: Big Bird's Adventure
1:00 The Stars From My Backyard
2:30 Kaluoka'hina: The Enchanted Reef
5:30 Wonders of the Spring Sky: Live Star Talk
7:00 Laser Pink Floyd: Dark Side of the Moon
8:30 Laser Pink Floyd: The Wall
Madeline D. and Joseph J. Longo Planetarium
After receiving an $800,000 upgrade, the new Madeline D. and Joseph J. Longo Planetarium in Randolph has reopened. The new Planetarium and digital theater offer more capabilities than ever before. The new planetarium seats 91 people, and besides the new interior with new seating, there's a new sound system, lighting and an exciting gallery of space images in the newly renovated lobby and entrance area. Programs include:
Astronomagic for Muggles (The Skies of Harry Potter)
Sat, May 30 starting at 5:00 PM - 6:00 PM
The Harry Potter universe is loaded with references to the night sky. Sirius, Draco, even Hermione, are named for amazing objects scattered throughout the galaxy and beyond. Aspiring wizards should come to this program about all things astronomical over Hogwarts. Wands welcome!
Space Extreme
Fri, Jun 12 starting at 7:00 PM - 8:00 PM
The universe is packed with extreme objects and events and the Space Extreme series explores the biggest, hottest and most amazing. You'll visit black holes, supernovae, colliding galaxies and others – all of which push the edge of understanding and imagination. Recommended for those ages 8 and older, Takes place during one Friday each month at 7 p.m. from June through November. The dates are June 12, July 10, August 14, September 11, October 9 and November 13.
Tour of the Planets
Sat, Jun 13, 2015 starting at 5:00 PM - 6:00 PM
Tucked away in a roomy section of the Milky Way is an average star, surrounded by a small collection of eight planets, hundreds of moons, and uncountable asteroids and comets. They just appear as tiny specks from far away, but in the Tour of the Planets series you'll see that each of them has a remarkable, unique story to tell. Recommended for those ages 6 and older, Takes place during one Saturday each month at 5 p.m. from June through November. The dates are June 13, July 11, August 15, September 12, October 10 and November 14.
Shapes in the Sky
Sat, Jun 13, 2015 starting at 3:00 PM - 4:00 PM
Shapes in the Sky is a storytelling series featuring fun myths and legends from around the world and throughout history. The whole family will enjoy the engaging tales told in the program, which are great for every age! Recommended for those ages 4 and older, takes places during one Saturday each month at 3 p.m. from June through November. The dates are June 13, July 11, August 15, September 12, October 10 and November 14.
Reservations are recommended for all shows and can be made by calling the reservation desk at 973-328-5076.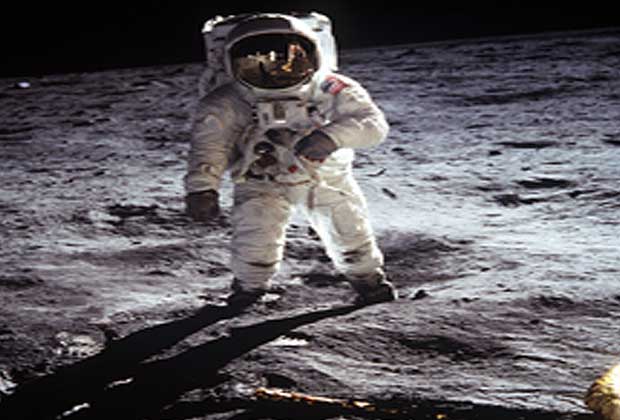 New Jersey State Museum
Soar through the skies in the New Jersey State Museum's spacious Planetarium. There is something for everyone at the museum - science, history and art. Special "Drop-In" family events and activities bring the museum's collections to life, including story time, gallery activity carts and scavenger hunts. The state's largest Planetarium offers visitors a one-of-a-kind experience that allows audiences to soar through the skies with precision projections of more than 6,000 stars and features both traditional and laser programs. For more information, please visit statemuseum.nj.gov or call (609) 292-6464. Admission to the Museum and parking are free! Programs Include:
Saturday and Sunday
June 6 through June 28 12:00 pm
Rusty Rocket Last BlastAll rookies report to class! Join Rusty Rocket on his final mission as he takes a new class of rocket rookies on an introductory tour of the solar system. Along the way, Rusty highlights the wide variety of environments in the solar system, the great distances between the planets, and the spacecraft that explore them. Suitable for families with young children
1 pm - STARS!
Every star has a story. Some are as old as time, faint and almost forgotten. Others burn bright and end their lives in powerful explosions. Journey to the furthest reaches of our galaxy and experience both the awesome beauty and the destructive power of STARS.
2 pm - Laser Space Chase
Someone has stolen the Cosmic Lab's latest invention! Will Lieutenant Photeus be dragged into a black hole as he pursues the culprit? Or will the villainous captain Xenon be brought to Justice? Learn about asteroids, comets, black holes, the sun and planets. A truly astronomical experience for all ages.
3:00 pm - Black Holes
Few mysteries in the universe have the power and awe of black holes. Only now are we on the verge of understanding their true nature. What are they? How are they made? Is the Earth in danger of being pulled into one? This new program incorporates some of the most intense full dome visual effects ever created on the subject. Suitable for general audiences.
Simpson Observatory – Free Event
Washington Crossing State Park, NJ Friday May 29 - 8:00 pm
Join Bill Murray of the NJSM Planetarium staff along with the Amateur Astronomers Association of Princeton (AAAP) for an evening of sky observing. Join them as they view craters on the moon, the rings of Saturn and the planets Jupiter and Venus through the AAAP high computerized telescopes. The AAAP and the Museum staff will be there to assist and answer all astronomy related questions.
The Planetarium at Raritan Valley Community College 
The Planetarium at Raritan Valley Community College offers fun, educational programs that will take you into space and evoke a sense of adventure as you visit the last frontier. You will travel through time and space and explore exploding nebulas, mysterious black holes, and the solar system from its beginning to the present day. Our educational shows are designed to help young people discover the wonders of the universe.
Tuesdays, July 7, 14, 21, 28
2:00 pm Perfect Little Planet
3:00 pm Laser Magic
Wednesdays, July 8, 15, 22, 29
2:00 pm Rockin' Rocket Ride
3:00 pm SkyLights
Thursdays, July 9, 16, 23, 30
2:00 pm Magic Tree House: Space Mission
3:00 pm Laser Magic
4:15 pm Black Holes (Jul 23 only)
Fridays, July 10, 17, 24, 31
7:00 pm Magic Tree House: Space Mission (Jul 10 & 24)
7:00 pm Exploding Universe (Jul 17 & 31)
8:00 pm Summer Skies
9:00 pm Laser ELO (Jul 10)
9:00 pm Laser Modern Rock (Jul 17)
9:00 pm Pink Floyd's Dark Side of the Moon (Jul 24)
9:00 pm Classic Rock (Jul 31
Sunday, July 12
2:00 pm Rockin' Rocket Ride
3:00 pm Storybooks in Space
4:30 pm The Sky Above
SPECIAL NEEDS:
A planetarium show for families with children on the Autism Spectrum or with other developmental disabilities.
Sunday, July 12 & Sunday, August 9 4:30 - 5:30 p.m. Ticket Price: $7.00 per person
All ages are welcome to this one-hour sensory-friendly program. The show will provide a comfortable and judgment-free space that is welcoming to all families. The doors will remain open so that children will be able to come and go. Lights will be left dim and audio will be lowered and at a consistent level. The sky show will include: music, videos, planets, the Moon, constellations and laser lights. All material is presented on a very basic level. Please call 908-231-8805 to make a reservation as they are limiting the number of visitors for each show.