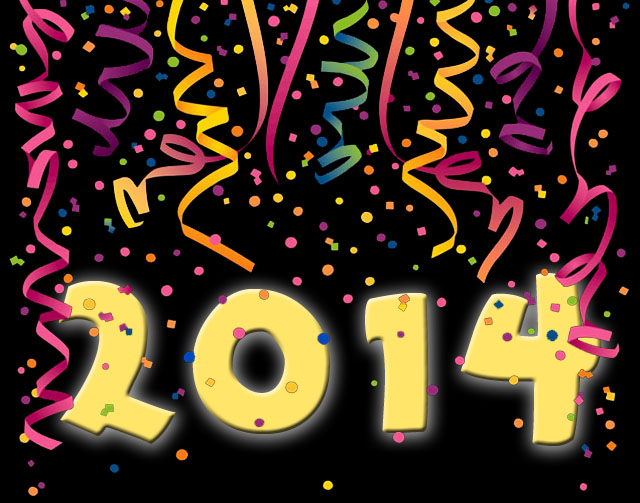 Where to find the best kid-friendly New Year's Eve Celebrations
If you're looking to ring in the New Year as a family, look no further! NJ Kids has the best of the best New Year's Eve Family Celebrations – and there's something for everyone!
Midnight at the Oasis: New Year's Eve at Sahara Sam's (West Berlin)
Put on your swimsuit and countdown to 2013 at Sahara Sam's, NJ's premier indoor waterpark. Splash the night away on the water attractions, dance to Top 40 Hits and more!
December 31st
Noon Year's Eve Celebration at the Brandywine Zoo (Wilmington, DE)
Can't make it to midnight? Celebrate the New Year Zoo-style by ringing in the New Year at NOON! The zoo is once again hosting a daytime celebration with games, crafts and, of course, a sparkling apple cider toast as the clock strikes 12 (Noon that is!).
December 31st
New Year's Eve at the Funplex (East Hanover)
The Funplex has everything your family could want for an action packed New Year's Eve celebration! Enjoy unlimited indoor attractions, great music, an amazing "everything you could ask for" buffet, fantastic refreshments, and more! 20 tokens per person to play the night away!
December 31st
Hogmanay Bonfireat Brearley House (Lawrenceville)
Celebrate the coming New Year with this Scottish tradition. Toss all of last year's bad memories into the fire symbolizing a clean break with all that went wrong in the old year. Free hot cocoa, cake and a concert.
December 31st
Pump it Up (Randolph)
Come out for some bouncing exercise and a Noon New Year's Eve celebration. There will be a countdown to 'noon', and each child will receive a special "Noon" Year's Eve hat or tiara, a noisemaker, and pizza and beverages.
December 31st
New Year's Eve at Crystal Springs Resort (Verona)
Why not turn New Year's Eve into a family getaway at Crystal Springs Resort. They will be hosting a family-style buffet party complete with DJ entertainment, games, dancing, magician, and balloon artist (there is also a more upscale family sit down dinner and dance party) – plus you've got all the great resort activities!
New Year's Eve Concert at the State Theater (New Brunswick)
Bring a little music and culture to your family with an early evening concert at the State Theater. The concert features the Strauss Symphony of America dancers from Europa Ballet and the International Champion Ballroom Dancers from Hungry.
December 31st
New Year's Eve Fireworks at Penn's Landing (Philadelphia)
Welcome in the New Year with a boom and a bang along the historic Delaware River waterfront in Philadelphia. The fireworks display is launched at midnight!
December 31st
First Night Morris at the Mayo Performing Arts Center (Morristown)
Stay up late with the kids to ring in 2014 at this alcohol free New Year's Eve tradition. There is endless activities and fun, featuring more than 400 artists in over 80 performances at 24 venues throughout Morristown ranging from dance and comedy to music and children's performers. All venues are within walking distance of the Mayo Performing Arts Center. Fireworks blast off at 9PM.
December 31st
Holiday Celebration Torchlight Parade and Fireworks at Hunter Mountain (Hunter, New York)
Outdoor festivities with a kids' torchlight parade at 6:40pm, followed by the main torchlight parade down the mountain, and the fireworks show immediately following.
December 31st