Happy Mother's Day From NJ Kids
Being a mom takes tremendous patience, strength, stamina and of course, you need some if not a lot of humor. We confront all situations, big and small. Whether you are maneuvering kids through mood swings, dealing with BFF issues, steering them away from trouble, ...or in your car with the chauffeur hat on, navigating where to go...or solving life's puzzles and mysteries, moms must remain resilient. However, we all experience meltdowns too. It's a BIG job, and at the end of the day, you often find yourself disheveled. Nevertheless, no matter what you look like, your child goes to sleep at night and still feels and sees the beauty in their mom. This month, enjoy being a mom!
---
Fun Family Mother's Day Activities With Kids
MOTHER'S DAY AT THE BRONX ZOO
May 14, 2017, 9am-10:30am
Bronx Zoo's Mothers' Day celebration in our JungleWorld exhibit! On this special day dedicated to motherhood, families will enjoy a light breakfast, have an up-close encounter with a rain forest animal. Reservations - 718-220-5100. 2300 Southern Boulevard Bronx, New York.
MOTHER'S DAY AT DIGGERLAND USA
May 14, 2017, 11am-6pm
Moms dig FREE at Diggerland with one paid child admission. Operate heavy machinery, drive skid-steers and climb the ropes courses. 856- 768-1110. 100 Pinedge Ct, West Berlin, NJ.
MOTHER'S DAY AT FOSTERFIELDS FARMS
May 14, 2016, 10am
Fosterfields Living Historical Farm and Cooper Gristmill - make a special 20th century breakfast for mom. Create a mother's day card. 973-326-7645. 73 Kahdena Road, Morristown, NJ.
MOTHER'S DAY AT IMAGINE THAT!
May 7, 2017 & May 13, 2017, 10am
Make a Tote Bag for Mom for Mother's Day at Imagine That! FREE with admission, COMPLIMENTARY while supplies last. Preregister child for Mother's Day Craft. 973-966-8000. 4 Vreeland Rd, Florham Park NJ.
MOTHER'S DAY AT JENKINSON'S BOARDWALK
May 14, 2017
FREE Admission for Mom to Jenkinson's Boardwalk aquarium, fun house, mini golf, and rides all day with paying child. Children can enjoy Face Painters & Balloonists 1pm-4pm. 300 Ocean Ave Pt. Pleasant Beach, NJ.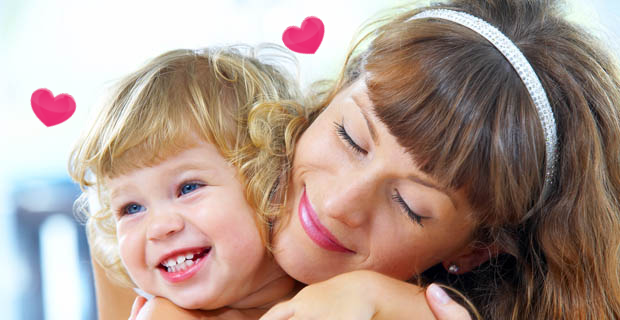 MOTHER'S DAY AT MOREY'S PIERS WILDWOOD
May 14, 2017, 11am-5pm
Morey's Piers Mother's Day celebration - Mothers ride FREE on Mariner's Landing and Surfside Piers. All moms can pick up a complimentary wristband at any ticket booth. Take Mom for a spin! Wildwood Boardwalk NJ.
MOTHER'S DAY AT NEWARK MUSEUM (SECOND SUNDAYS)
May 14, 2016, Noon-5pm
Mom and kids can enjoy a musical day at the Newark Museum. Enjoy jazz along with continental breakfast (additional cost) in the Engelhard Court. Explore the new exhibition Musical Arts of Asia on a guided tour. Learn about the art and history of Mother's Day. Hear musical traditions and live gallery performances. 973-596-6550. 49 Washington St, Newark, NJ.
MOTHER'S DAY WEEKEND GARDEN PARTY AT NY BOTANICAL GARDEN
May 13, 2017 - May 14, 2017, 10am-5pm
Celebrate Mother's Day at NY Botanical Garden. Live music, games, picnicking, and more. Family activities include mini-golf putting greens, and enjoy our big backyard by playing some classic games. Live music and kid friendly science performances. 718-817-8700. 2900 Southern Boulevard, Bronx, NY.
MOTHER'S DAY AT SAHARA SAMS WATERPARK
May 14, 2017, 10am-7pm
Celebrate with Mom, splash away at Sahara Sams. Mom gets in FREE with one paid admission. Come to NJ's favorite indoor waterpark. What a way for Moms to cool down! 856-767-7580. 535 New Jersey 73, West Berlin, NJ.
MOTHER'S DAY AT SKY ZONE OCEAN
May 14, 2017, 10am-6pm
All Moms jump for FREE with purchase of a jump ticket at Sky Zone Ocean. Moms can soar as high as they want. Fun for kids and moms alike. 732-200-4344. 2355 State Highway 66, Ocean Township, NJ.