Imagine walking among life-sized animatronic dinosaurs.
That's Field Station: Dinosaurs – a thrilling dinosaur park featuring 32 of the life-sized pre-historic reptiles. This will be Field Station's inaugural year at their new location at Overpeck Park, Bergen County following three years in Secaucus.
Field Station: Dinosaurs ( www.fieldstationdinosaurs.com ) opens for the season during Memorial Day weekend on Saturday May 28th. Dinosaur enthusiasts young and old will have the opportunity to visit the park until Labor Day weekend when the park closes on September 5th. Field Station's fantastic new location at 40 Fort Lee Road in Leonia is conveniently located just off the Taconic Park Thruway near the George Washington bridge.
Field Station: Dinosaurs is a world-class family attraction that combines cutting-edge science with the creative minds of great artists and teachers to create a one-of-kind experience that's thrilling, educational and fun. The Field Station is an oasis of natural wonder just minutes from New York City. Over thirty life-sized, realistic dinosaurs (including the ninety-foot-long Argentinosaurus, so big it's visible from the Empire State Building) come to life thanks to the brilliant engineering of the world's leading roboticists.
Scientists from the New Jersey State Museum have worked to ensure that the exhibition encompasses the latest theories and discoveries in the fields of paleontology, geology, and environmental studies. Workshops, games and activities connect the story of the dinosaurs to our world today, giving new relevance to their lives and power to the tale of their extinction. And at the center of it all is the fun, the joy and the wonder of dinosaurs. The expedition takes every family on a shared adventure - full of mystery, surprise and a sense of awe.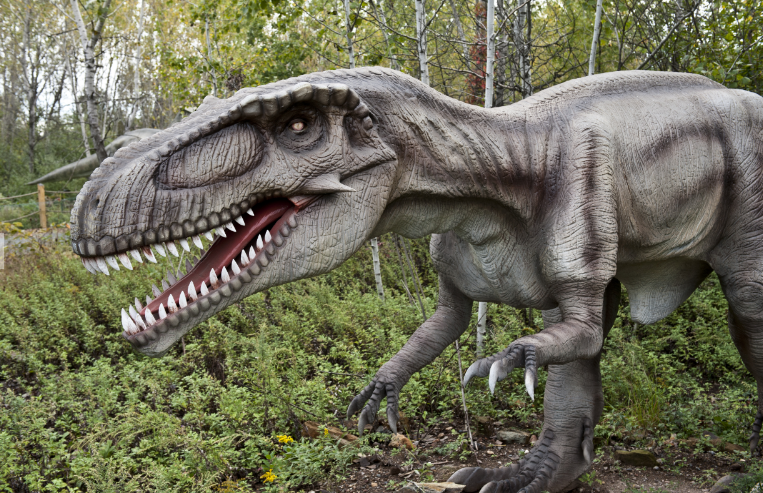 Walk along the trail, check out the 32 life-sized dinosaurs and participate in fun activities, which are all included in the Day Pass admission price, with the exception of Walking with Dinosaurs: Prehistoric Planet 3D, which is an additional $5 when purchased at the door. The movie is included in the Explorer's Pass and Commander's Pass.
Field Station: Dinosaurs is your ticket to pre-historic family fun this summer. The park is open rain or shine 10 AM to 6 PM, Saturday and Sunday only from opening weekend May 28th through June 27th. Beginning on June 28th the park is open Tuesday through Sunday 10 AM to 6 PM. Interested parties may reserve group bookings (insert link http://fieldstationdinosaurs.com/FieldTrip/reserve) in advance online. General admission tickets can be reserved by calling 973-748-4317. Additional information can be found online at http://fieldstationdinosaurs.com/.