Labor Day Weekend Activities
Labor Day is celebrated on the first Monday in September. This holiday is a tribute to American workers and all their achievements. Take the kids to a local town parade, take part in a festival, see some fireworks or go enjoy one of the many celebrations listed below.
Atlantic County
Backyard BBQ Festival
September 2-3, 2017, 12PM-5PM. Atlantic City. (609) 449-4500.
Free Hotdogs, Funnel cake samples, games, crafts face painting and seminars! Come on in and celebrate the holiday with us!!
Bergen County
103rd Annual Saint Joseph Church Festival in Lodi
September 1-4, 2017
Celebrate Italian Festivities this Labor Day weekend with plenty of family fun - Italian foods, carnival games, amusement rides and live nightly music. 40 Spring Street, Lodi NJ. 973-779-0643.
Annual Rutherford Labor Day Street Fair
September 4, 2017, 9AM-5PM
Kids' Amusements, Balloon Artists, Jugglers, Stilt Walkers, Crafts and Antiques Fair, Live Entertainment and Food Stands. Park Ave and Ames Ave, Rutherford NJ. 201-460-8335.
Burlington County
Timberline Lake Camping Resort Labor Day Weekend
September 1-4, 2017, 10AM-9PM. Bass River (609) 296-7900.
This is it, our last chance to squeeze what little bit of summer is left - Labor Day Weekend!
Labor Day Party at Funplex
September 4, 2017, 2PM-5PM. 3320-24 Route 38, Mount Laurel. (856) 273-9061.
Experience the unofficial end of the summer in style. Add mouth-watering BBQ for only $10 per person with the purchase of a wristband! Email parties@thefunplex.com to reserve your spot!
Camden County
Movie Night in Haddon Township
September 1, 2017, 6PM-9PM. 51 Haddon Ave, Haddon Township. (865) 833-1113.
Bring out the family on Friday September 1st and join us from Mission MMA and our Friends from Rita's Water Ice and Rocket Fizz as we take over the New Haddon Township Event Center!! We'll have games, prices, food and music for everyone to enjoy! Once the sun sets we'll be putting on The Lego Batman Movie and serving popcorn to all the kids!
Diggerland Labor Day Weekend
September 2-4, 2017, 10AM-6PM
Dig your way to exciting fun. Enjoy the last weekend of summer with us. Operate all sorts of construction equipment. Fun for all ages. Discount tickets online. 100 Pinedge Drive, West Berlin NJ. 856-768-1110.
Sahara Sam's Labor Day Weekend
September 2-4, 2017, 10AM-7PM
Come down and splash your way to fun. Spend the last weekend of summer at our Waterpark. Featuring our Outdoor Beach Club and The Mirage. Bring the whole family out. $10 off tickets when ordering online. 535 North Route 73, West Berlin NJ. 856-767-7580.
Labor Day Fireworks at Battleship NJ
September 3, 2017, 7PM-10PM. Clinton Street, Camden. (866) 877-6262.
Enjoy the amazing view of the fireworks over the Delaware River on Sunday evening, September 3, from the deck of the Battleship! We'll also have music, food concessions, a cash bar and face painting for the kids. Just a $10 donation gets you aboard! Tickets are available. Open every day from 9:30am to 5pm and before the fireworks show on Sept. 3. Fireworks proceeds go to help the Battleship New Jersey, a non-profit museum and memorial.
Cape May County
Wildwood Labor Day Fireworks Celebration
September 1, 2017, 10PM. (609) 523-1602.
Special Labor Day Weekend Fireworks Extravaganza to end the summer season on the beach at Pine Avenue in Wildwood at 10pm. Visible from almost anywhere in the Wildwoods.
AirFest 2017 at the Aviation Museum at Cape May Airport
September 1-4, 2017
Tours and displays of WWII Aircrafts: including B-24 Liberator, B-17 Flying Fortress, P-51 Mustang. Live music, kids activities, vendors and food. 500 Forrestal Road, Rio Grande NJ. 609-886-8787.
Wildwood Block Party & Music Festival
September 3, 2017, 11AM-11PM
FREE Family festival with live music, games, rides, food and crafters. Fox Park on Ocean Avenue, Wildwood NJ. 609-522-2444.
Cumberland County
Back to School Bash at Camp Cedar Knoll
September 2, 2017, 3PM-9PM. Schooner Landing Road, Millville. (856) 456-4764.
Come out for one last day of summer fun before the kids go back to school! We will have a water slide, a pool, obstacle course, basketball and volleyball tournaments, live performances, and free groceries to the first 200 families to arrive.
Gloucester County
Glassboro Cruise Nite and Food Truck Festival
September 1, 2017, 5PM-9PM. College Ave, Glassboro. (856) 202-7694.
Car show, food trucks, live music, artisan vendors, beer garden, and activities for all ages! Live music from TK & The Howlers and DJ Pepper Paul from WVLT Cruisin' 92.1.
Hunterdon County
Frenchtown Riverfest
September 3, 2017, NOON-7PM
Come down by the Delaware River. Visitors of all ages can make paper boats and watch costumed Vikings. Wild animals on display, Native American Drumming, Children's Music, Vendors and Food. Bridge Street and Sunbeam Park, Frenchtown NJ.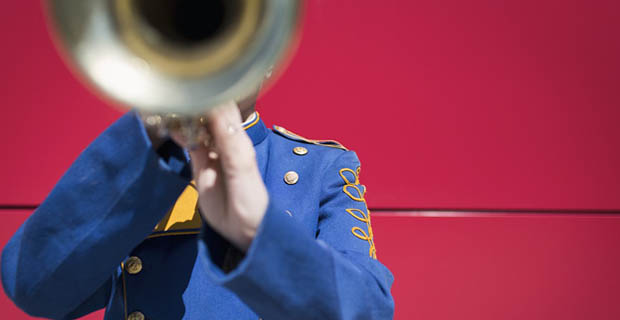 Mercer County
Grand Indo-American Fair 2017
September 2-3, 2017, 11AM-7PM
Great family event. Enjoy Indian heritage, art and culture. Featuring Indian art, handicrafts, costume jewelry, traditional Indian dresses, paintings, artistic brass work, multi-linguistic cultural programs including regional dances, live entertainments and music. $3 Admission. Mercer County Park, West Windsor NJ. 609-937-2806.
Middlesex County
South Plainfield Labor Day Celebration
September 4, 2017
Labor Day Parade at 10AM, South Plainfield Police Athletic League Building, Maple Ave, South Plainfield. Labor Day festivities 12NOON at the South Plainfield Middle School, 2201 Plainfield Ave, South Plainfield NJ. Fireworks at 8:45PM. 908-803-1573
Morris County
Boonton Fire Department Labor Day Carnival & Parade
August 31, 2017 - September 3, 2017
Come celebrate in Boonton with Carnival Days, a Parade down Main Street to Grant Street on Saturday September 2nd and Fireworks on Sunday September 3rd. Boonton High School, 306 Lathrop Ave, Boonton NJ.
Scandinavian Fest
September 3, 2017
An outdoor entertainment covered event celebrating the music, food, crafts, arts, traditions of the Nordic countries of Denmark, Estonia, Finland, Norway, and Sweden. Possibly the largest Nordic event in North America. Budd Lake NJ.
Mendham Labor Day Parade
September 4, 2017, 10AM
View parade on East Main St & Mountain Ave., Viewing Stand at the Gazebo, Mendham NJ. 973-543-7152
Riverdale's Annual Labor Day Street Fair
September 4, 2017, 10AM-5PM
Street Fair with fun games, kiddie rides, yummy food and treats and live music and entertainment. Newark-Pompton Turnpike from Newbury Place to Cotluss Road, Riverdale NJ. 973-835-4060.
Passaic County
Pompton Day 2017
September 3, 2017, 11:30AM-5PM, Fireworks at 8:30PM
Celebrate in Pompton Lakes. Live Bands & DJs. Kids Activities such as face painting, balloon animals, dunk tank, bounce house and more. Fireworks in the evening over Pompton Lakes. Lakeside Avenue, Pompton Lakes NJ. 973-835-0143.
Union County
St. Bartholomew UNICO Italian Festival
September 1-4, 2017, Fri-Sat 4:30PM-10:3-PM, Sun 2PM-8PM
Annual Italian Feast in Scotch Plains honoring San Nicola di Bari. Family event with live music, rides, games, and fabulous food. St. Bartholomew Church, 2032 Westfield Ave, Scotch Plains NJ.