HIGHLIGHTS: WEEK OF JUNE 19 - JUNE 25
SUMMER FUN TOP 10 HISTORIC SITES
Summer is a great time to get out there with the kids and explore all the fun things NJ has to offer. Whether you are looking for places to beat the heat, find some sand, or even fight brain drain to teach the kids a thing or two, we have something for everyone. We have picked a sample of our favorite places to go. There is so much history to explore throughout the garden state. There are several historic villages that allow you to step back in time. Or spend the day exploring a battleship, WWII tower, or historic farm. Most of these are very inexpensive way to have fun and learn something at the same time.
Link

Click here for other Fun Family Getaways
---
THIS WEEKEND
State Fair Meadowlands
Friday, June 20 to Sunday, July 6
There is plenty of FREE entertainment featuring live performers on two stages and more. With over 150 rides and attractions everyone in your family will have plenty to do. Spectacular Fireworks Show... East Rutherford. Link

Baymen's Seafood & Music Festival at Tuckerton Seaport
Saturday, June 21 to Sunday, June 22, 11:00 AM - 05:00 PM
Enjoy delicious Jersey fresh clams, crabs, scallops and shrimp from the finest local seafood purveyors. Micro brew court. Crafters, vendors, music, food, refreshments, family activities, demonstration... Tuckerton. Link

Hot Rods & Food Trucks in Seaside Heights
Saturday, June 21, 11:00 AM - 05:00 PM
Head to Seaside Heights for the best Hot Rods and Classic Car show in the area! Hundreds of cars, music, prizes, vendors, and fun for the whole family. Free admission for spectators! ... Seaside Heights. Link

Civil War Invades Morristown
Saturday, June 21 to Sunday, June 22, 10:00 AM - 04:00 PM
Step onto the battlefields of the American Civil War, and into the lives of those involved at the Civil War Weekend. The re-enactors lead activities throughout the eight-acre site, the daily lives of soldiers... Morristown. Link

Family Performance Festival at Central Park
Sunday, June 22, 12:00 PM - 01:30 PM
Take a romp on the wild and crazy side of natural science with 'stand up chameleon' Jackson Gillman as he thrills you with funny and educational music and stories about the animals, bugs... New York. Link

iPlay America Invites Soccer Fans to Play, Eat and Watch - USA vs. Portugal
Sunday, June 22, 06:00 PM - 09:00 PM
iPlay America invites you to cheer on Team USA while you play and eat! Watch from City Square, The Game Time Bar & Grill or mini bowling on Sunday, June 22nd at 6p.m. when the USA takes on Portugal. ... Freehold. Link

Frantic Fun Run 5K & 1-Mile Walk/Run
Tuesday, June 24, 06:45 PM - 09:00 PM
Race through history on a cross country trail, blazing through the heart of Fosterfields Living Historical Farm. This is a rare opportunity to run through the 19th century farm. Enjoy music with DJ... Morris Township. Link
---
JOIN NJ KIDS
JOIN NJ KIDS AT MOMMY & ME
Dress your child in Tropical or Beach attire and each child will get a prize!
Free Activities, music, story time, giveaways, prizes and more
Route 4, Route 17, and the Garden State Parkway, Paramus
---
FREE AND FABULOUS
iPlay America Invites USA Soccer Fans to Eat, Play, and Watch First 100 Kids To Come To Iplay America For Each U.s. Match Will Receive A Complementary IPlay America Back-pack. Kids eat free with the purchase of an adult entrée at Game Time Bar & Grill
Link
Free and Fabulous Events
Click here for more Free and Fabulous Ideas
Click here for Free and Fabulous Family Outing
Click here for Fabulous and Free Zoos
Click here for Free and Fabulous Nature Centers, Parks and Outdoor Spaces
Click here for Free and Fabulous Museums
Click here for Fabulous and Free Historical Sites in New
---
FEATURED FIELD TRIP IDEA
SPLASHDOWN BEACH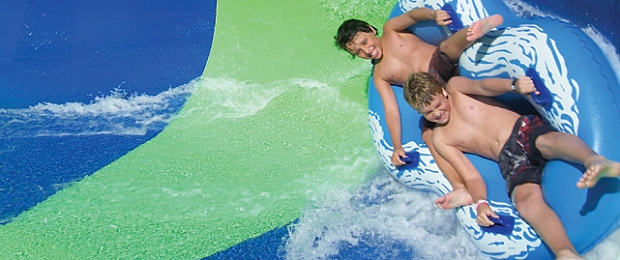 America's Biggest Little Water Park. The NEW Arctic Plunge Racer features plenty of twists, turns and curves! NEW Safari Outpost at SplashDown Beach is an up-close and educational encounter with all types of amazing animals with whom we share the planet. 16 Old Route 9 West Fishkill, NY
Link