The cold winter months are a great time to bundle up and head out for a family show – and this January, there are a wide selection of performances to choose from. Whether you are looking for an ice skating show with the Disney characters or a classical music recital from the musicians from Julliard, NJ Kids has found all the shows coming to our area this month. Take a look – and enjoy!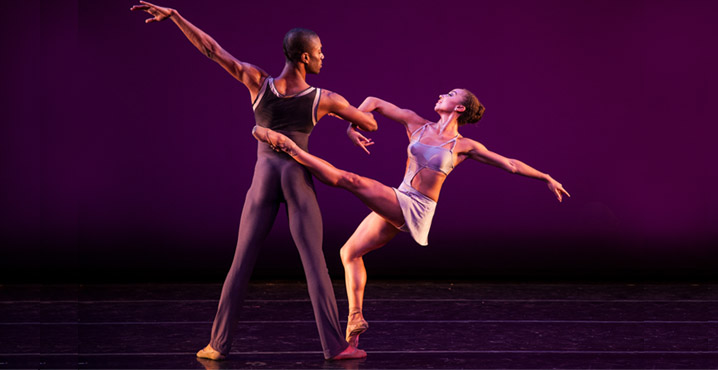 the Dance Theater of Harlem at NJPAC

Disney On Ice - 100 Years of Magic at PruCenter
If you've never been to see a Disney on Ice performance, trust us, you're in for a treat! It's a show that will, of course, appeal to your littlest Disney lover, but it really is a great performance for the entire family. The skating bonanza is a mixture of ice dancing, music, good stories and lots of laughs and smiles from our Disney favorites, like Mickey, Minnie, Goofy, Pluto and more! In fact, during this new show, 65 Disney characters from 18 beloved stories will zip along the ice and come to life as Disney celebrates 100 Years of Magic! Disney on Ice will be at the IZOD Center (50 Rt. 120 E Rutherford, E Rutherford. Izodcenter.com) January 3rd-15th and at the Prudential Center (25 Lafayette Street, Newark, prucenter.com) January 15th-20th
Family Performances at the Mayo Performing Arts Center
There's a lot going on this January at the Mayo Performing Arts Center in Morristown. On January 5th, come enjoy Sing-a-long Grease – get ready to not only watch the classic movie, but also sing along with Olivia Newton John, John Travolta and the rest of the '50s gang. Great for ages 8 and up. On January 12th, Fancy Nancy arrives in Morristown for three performances in 'Fancy Nancy: The Musical' (ages 4-12). Finally, on January 26th, it's 'Dinosaur Train Live: Buddy's Big Adventure'. This show is based on the popular PBS show and will transport you back to prehistoric times when dinosaurs ruled the earth…and rode trains! (Ages 2-6) Mayor Performing Arts Center (100 South Street, Morristown, mayoarts.org)
Once Upon a Pandora's Box at Burgdorff Center for Performing Arts
The Strollers theater group has been in continuous operation since 1932. They produce several shows every season, and this year, their family show is Once Upon a Pandora's Box, the story of a mysterious box that is opened in NYC, unleashing five fairytale villains. Can the children save the day? January 10th-12th and January 17th-19th. Performances at The Burgdorff Center for the Performing Arts (10 Durand Road, Maplewood. thestrollers.org)
Family Shows at the NJPAC
Two diverse dance performances are coming to NJPAC this January. On January 17th, the Dance Theater of Harlem will be performing at the annual Dr. Martin Luther King, Jr. Celebration, paying tribute to the life and legacy of this inspiring leader. Then on January 25th, the Nai-Ni Chen Dance Company helps us celebrate the Year of the Horse with traditional Chinese modern music and dance. (Ages 8 and up). NJPAC (1 Center Street, Newark. http://www.njpac.org)
Magic by John Carlson at Saddle River Cultural Center
John Carlson has been traveling this world as a master magician, ventriloquist and family entertainer – and now he's coming to NJ on January 11th for a 45-minute show of fun, laughter and mystical magic. There will be audience participation and lots of laughs. Saddle River Valley Cultural Center (305 West Saddle River Road, Upper Saddle River. SRVCC.org).
MatheMagic @ Berrie Center for Performing and Visual Arts
Don't wait to get your tickets (one show is already sold out!) for the January 29th performance of MatheMagic. This show is bound to amaze the entire family – and definitely show that math is amazing! Bradley Fields is an internationally renowned magician and educator and he captivates audiences with his famous world-class magic illusions, and teaches the secrets behind some startling math tricks. Kids of all ages leave the theater brimming with confidence and gain a new fascination for the history, the power and the beauty of the language of math. Berrie Center for Performing Arts at Ramapo College (505 Ramapo Valley Road, Mahwah. http://www.ramapo.edu/berriecenter/january/)
Dinosaur Train Live! Buddy's Big Adventure at Count Basie Theatre
Here's another chance to join Buddy, Tiny, King, Don and more in this fun-filled, interactive trip back in time to an age when dinosaurs roamed the earth.... and rode in trains! January 29th. Count Basie Theater (99 Monmouth Street, Red Bank www.countbasietheatre.org)
Bill Blagg - Illusionist @ Bergen PAC
More magical fun on January 18th – come see Bill Bragg as he combines magic and illusion to create one of the most unbelievable, interactive, magic experiences witnessed today. Bergen PAC (30 North Van Brunt St, Englewood. Bergenpac.org.)
Family Performances at the New World Stage in NYC
The New World Stages are located just off Times Square and are state-of-the-art theaters – there are five theaters in all in this complex, and right now, three of the theaters are showing family friendly performance. First, there's Gazillion Bubble Show. You will truly be amazed by the things they can do with bubbles. (All ages). Next up, there's Peter and the Starcatcher. This is the prequel to Peter Pan and tells the story of an orphan named Peter who heads to a faraway land and finds adventure, love and friendship. (Appropriate for 10+). Finally, iLuminate: Artist of Light. This show blends music, dance and lights to bring an exciting story about standing up to a bully. (Appropriate for 8+; note: the music is loud and the theater gets dark).
Julliard at South Orange Performing Arts Center
A young strings quartet from The Julliard School will be performing Hayden's String Quartet in C Minor – what a great way to introduce kids to a different type of music. January 26th. South Orange Performing Arts Center (1SOPAC Way, South Orange, www.sopacnow.org)
Beauty and the Beast at The Paper Moon Puppet Theater
Enjoy a family friends performance this January of the classic story, Beauty and the Beast – performed entirely with marionettes and other puppets! For show times and more info, visit their website at www.papermoonpuppettheatre.com. Located in Atlantic Highlands.
Still Awake Still at the New Victory Theater, NYC
We all know getting kids to sleep can be…well, rough. But in this cabaret style comedy perfect for ages 4-7, Miss Ivory Tinklefinger uses her piano and her voice to calm the kids…. until the piano begins producing more than just notes! This production will have a sign-interpreter. January 18-20th. New Victory Theater (229 West 42nd Street, NYC)
The Berenstain Bears Live: Family Matters at the MMAC, NYC
This musical, based on the popular series brings to life Mama, Papa and, Brother and Sister Bear. Based on three of the books in the series, The Berenstain Bears Learn About Strangers, The Berenstain Bears and Too Much Junk Food, and The Berenstain Bears' Trouble at School, the show combines song and dance – and important life lessons! Various Dates in January. Manhattan Movement and Arts Center (248 W. 60th Street, NYC www.manhattanmovement.com)
Broadway and Off-Broadway Shows, NYC
Without a doubt, seeing a Broadway show can be expensive – but it can also be an exciting family experience. There are a number of shows that are perfect for kids, including The Lion King, Wicked, Spiderman: Turn off the Dark, Newseies, Cinderella, STOMP, and Aladdin. TIP: To save money, consider visiting the TKTS booth in Times Square – tickets for same day performances are up to 50%. Just be aware that not all shows will have ticket availability.
Philadelphia Area Shows in January
Both Dinosaur Train Live and Disney on Ice will be visiting Philly as well in January. Dinosaur Train Live will be at the Merriam Theater on January 18th and 19th (Merriam Theater, 250 South Broad Street, Philadelphia, PA) and Disney on Ice will be at the Wells Fargo Center through January 5th (Wells Fargo Center, 601 South Broad Street, Philadelphia, PA).