Holistic Family Expo, Sunday April 24, 2016 at the Morristown Hyatt from 11-4
Dr. Jodi Dinnerman, CEO, Holistic Family Expo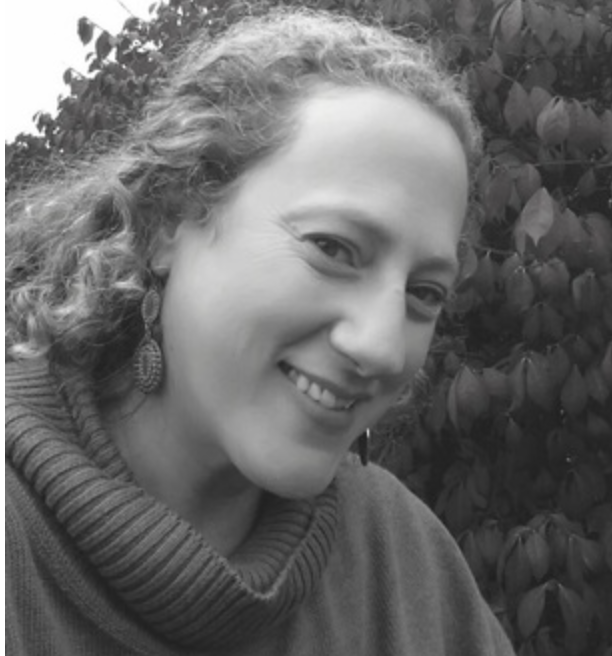 As someone who's been in practice for just about 16 years as a prenatal and pediatric chiropractor, to say that I have "seen it all" is an understatement. I've watched parents spend hours selecting the right schools for their "square-peg kids." I've watched families stress over last-minute birth choices, with threatening intervention, turning the most important sacred experience of their lives into a very scary, dark time. I've watched kids become overmedicated, undernourished and overexposed to radiation, technology and the Standard American Diet. I have had thousands of families turn to me with questions, seeking foundational support for what they need not only to live, but thrive. Where do we go? How do we get the help we need? How do we find a doctor who will really listen to us? What do I feed my kids? How do I make a decision about vaccines or medications? The list goes on.
The truth is that our kids are getting sicker, more diagnosed, less educated, and overstimulated. Our doctors, bless their hearts, are overwhelmed with desperate families in search of solutions — not quick fixes — customized to each individual patient. Our schools are under an extreme amount of pressure to meet state requirements while keeping the creative flow going. Our food sources are depleted of nutrients and life force. We are stuck.
As a practitioner who truly loves my patients, I often found myself feeling that my hands were tied in finding the right resources to help them. I know in my heart that even the best doctors, schools, wellness solutions and groups really need to be a match for the families in search of them. So, what began as desperation evolved into an idea to find great resources and make them accessible: a one-day shopping experience for the families of our communities to find the help and support they need. Enter the Holistic Family Expo!(The next expo is on Sunday, April 24, 11–4, at the Hyatt, 3 Speedwell Avenue, Morristown)

A Life of Its Own
From the start, the outpouring of interest, support, investment and excitement for the Expo has been amazing. We have orchestrated a solution for the void of connection, support and encouragement that I have been witness to for years. The process of building Holistic Family Expo has really taken on a life of its own.
The support we have attracted thus far has been humbling, to say the least. We've worked closely with Whole Foods Market for each Expo manifestation process. The Whole Foods Market teams have been phenomenal; they are committed on every level to serve their customers a unique, community experience that so beautifully matches our efforts. I am further blessed to work with a group of women I consider it a privilege to call my team, watching them grow and thrive in each of their roles. The satisfaction from this piece is not only an unexpected one, but perhaps the greatest gift so far.
The Two-Pronged Approach
I approach this Expo manifestation with a two-pronged approach: The first approach is to create a professional experience that I would want to attend as a doctor; the second comes from being a holistic mom of two boys, seeking help for those in similar positions.
Prong One: As a chiropractor, I have attended wellness events that left me feeling shortchanged. I wanted to be respected, heard, and really assured that my investment of time and energy (and money), again and again, was worth it. Everything that we create for our vendors at Holistic Family Expo is based upon that perspective. What would I want, or need, to feel celebrated and be truly seen as a participant in such an event? Well, we have outdone ourselves! Our vendors are pampered, heard, respected and loved on. They are showered with gifts, coaching calls, opportunities for networking, and a great celebration of their work. As a result, the gifts they offer to Expo attendees are limitless.
Prong Two: As a mom, I have attended wellness events that are frankly overwhelming. My kids were bored, hungry, and pulling on me to leave soon after we arrived — no way to spend a Sunday afternoon. The vendors at these events just didn't seem to have their hearts in being there. So it led me to ask, what would I want at an all-day event that I bring my kids to, spend money on, and prioritize over my Sunday afternoon couch lounge? The answer was simple: I would want fun for all, great food, stimulating talks and workshops from well-respected leaders and groups, and freebies that I would actually use. Even more, I would want to find our family's solutions to wellness, education and shopping needs.
I'm happy to say that we've thought of it all. With Holistic Family Expo, we give people in local areas a one-day event upon which they can build amazing relationships, connections, friendships and more. And, as my ten-year-old eagerly watches me complete these thoughts so that we can go out for our Sunday breakfast, I conclude this note with a warm welcome to our community. Check us out online to learn more about our events!
Dr. Jodi Dinnerman is the CEO of Holistic Family Expo. For more information, visit Holisticfamilyexpo.com. Tickets for the April Expo are $8 online; $10 at the door. Preregistration for talks and workshops is suggested.