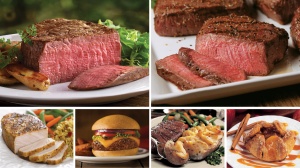 The holidays are all about creating memories. Why not give the gift of an occasion with Omaha Steaks. "The Favorite Gift" package lets you give them a whole meal for under $50. It includes 2 Filet Mignons, 2 Top Sirloins, 4 Boneless Pork Chops, 8 Stuffed Baked Potatoes, and 4 Caramel Apple Tartlets. Best part for you, there is never a wrong size or color and nothing to assemble. Order by December 17 to ensure a Christmas arrival. Or if you are looking for a last minute idea, an Omaha steaks gift card is an easy pick. Who doesn't love good food?
As you shop this holiday season, make the most of your money and avoid the crowds. If you don't already have one, you might want to get a Discover card. They have created an online shopping portal exclusively for its card members. Go to ShopDiscover.com to start earning 5-20% Cashback Bonus at over 200 popular retailers. Now through January 8, over 85 retailers like Macy's, Dell, Sears & Toshiba will offer an additional 5% Holiday Cashback Bonus on top of their everyday Cashback Bonus! Be sure to check the site daily for great deals, free shipping offers and use the product search to find exactly what you're looking for.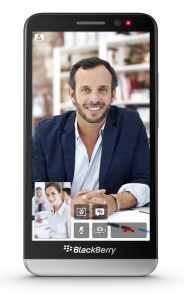 The all-new BlackBerry Z30 smartphone is great for those busy moms out there. It's their biggest, fastest smartphone running on the latest BlackBerry 10 operating system, 10.2. It features a stunning 5-inch display, amazing battery life that lasts for up to 25 hours of mixed use, and "BlackBerry Natural Sound" audio technology that makes video calls sound as if you're in the same room. It's got BBM Now which allows you to view and reply to BBM messages while you're in other apps like the browser or watching a video. It also offers the best typing with BlackBerry's touch keyboard personalized "next-word" suggestions -- with intelligent software that learns how you type to help you communicate with speed, accuracy and confidence. My favorite feature is the great camera with a feature called "Time Shift" which enables you to capture that picture perfect moment every time. Take a photo, which will capture several frames -- then adjust it to get it just the way you want. It's as if you are fast forwarding or rewinding time, super cool. Available exclusively from Verizon Wireless for $199.99 with a 2 year contract.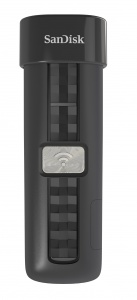 This looks like a regular flash drive, but the SanDisk Connect Wireless Flash Drive is a total upgrade. Simply turn it on, connect to your drive wirelessly and instantly increase your smartphone or tablet memory by up to 32 GB for more videos, photos, music and documents. You can even listen to your favorite songs while the kids stream two different movies to their tablets. Or get up to 64 GB of storage with the SanDisk Connect Wireless Media Drive - stream and store HD movies, browse photos from your SD card and listen to music on-the-go no Internet required. Great gift for either mom or dad.
Written by Sarah Graves.