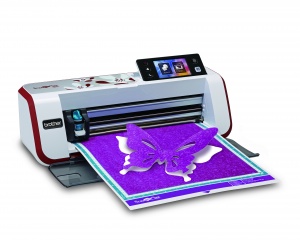 There's no better time to craft than for the holidays. To get a jump start on your gifts, here are some fun, easy DIY craft ideas that you can make by yourself, with friends, or with the kids.
Check out a cool new machine that lets you turn any image you find into a craft project. Easy to use out the box, the ScanNCut by Brother, is the World's First Home and Hobby Cutting Machine with a Built-in Scanner. It is entirely self-sufficient so no computer needed. Start with any image you like, then just scan it and the ScanNCut will cut the exact shape you started with out of anything from paper to fabric to leather. The possibilities are endless you can create cards, stencils, party favors, and fabric appliques.
These ideas will give you a good start this holiday season whether you are looking for gift ideas or ready to make some great gifts. Happy crafting!
Reviewed by Sarah Graves